We love you, Raraya!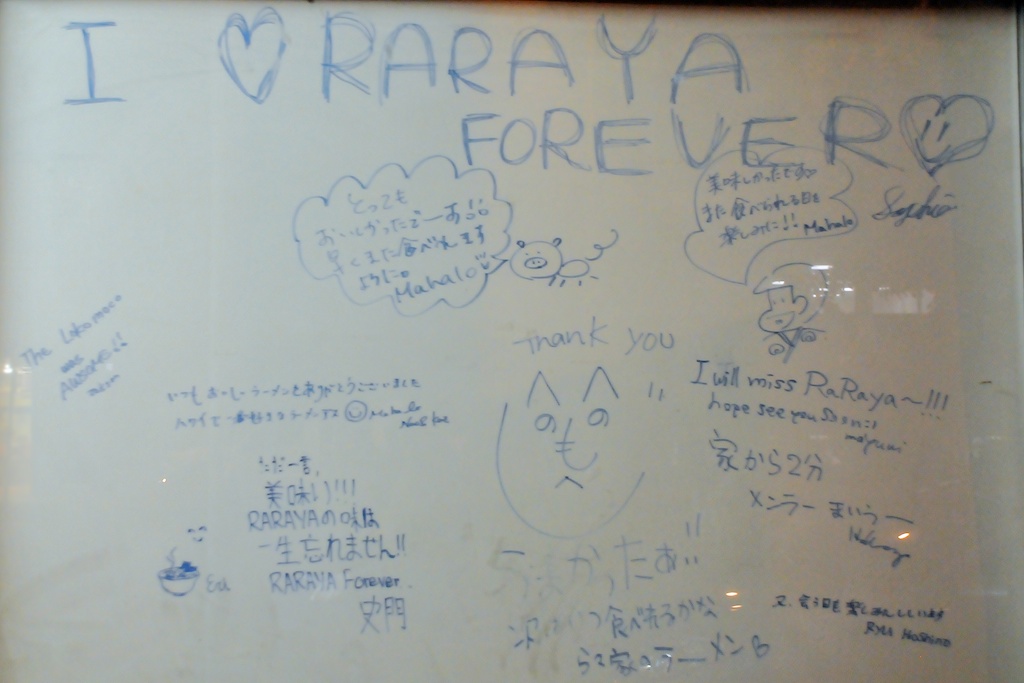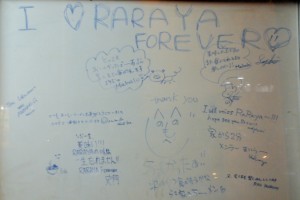 All of us at Nonstop were saddened to learn that one of our favorite ramen places, Raraya, closed its doors last week Saturday for the indefinite future. I dropped by to confirm the rumors and found messages from employees and well wishers hung up in the window.
In a statement on the restaurant's website, 49-year-old owner, chef Aoki, cited his health as the reason for closing. Chef Aoki's health slowly deteriorated over the last three months as he underwent treatment for Hepatitis C. The side effects of his treatments prevented him from working, so he decided to close the restaurant until he finishes his treatments in three months. "I shall be back after treatment for our staff who helped me and all customers," he said on the website. This gives us hope that one of our favorite ramen places will not be gone forever.
Raraya Ramen – Curry Loco Moco