We found birria tacos in Kalihi
The latest Mexican food trend to hit the Internet is across the street from Ethel's Grill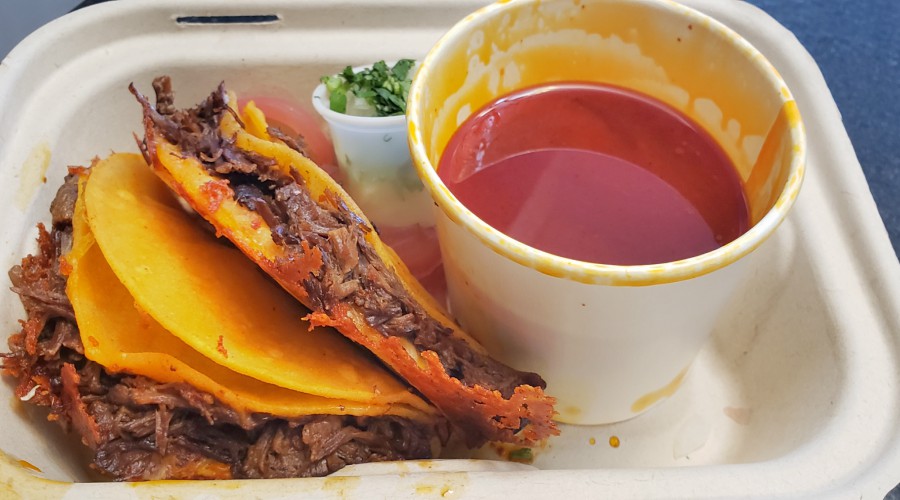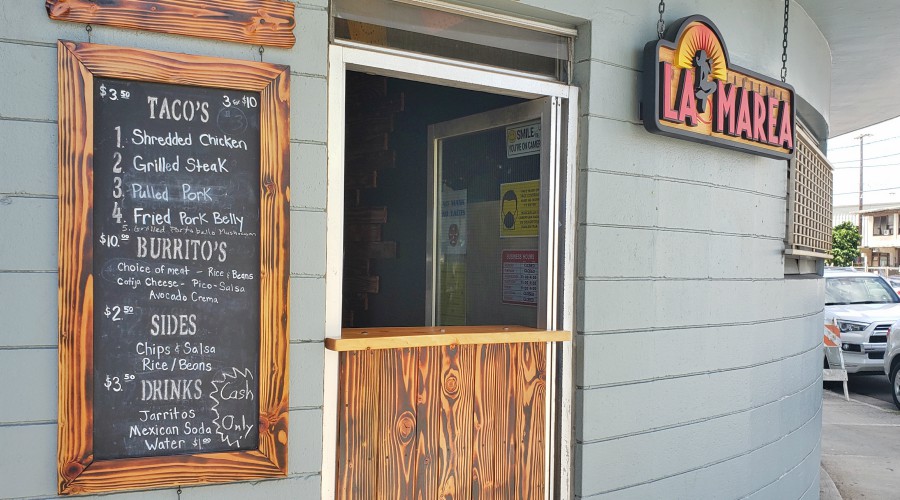 Ever since a friend in San Diego introduced me to the world of birria tacos a couple of years ago, I've been hoping these savory pockets of adobo-stewed beef served with the braising liquid as a dip would come to Hawaii. Then it did: A tiny handful of places started offering it this summer, including Taqueria La Merea at the corner of Kalihi and Kahai streets. La Marea's birria made a splash on Instagram and Facebook and I set off from my home like a caveman hunting food for the family, excited to bring them our first taste of locally made birria.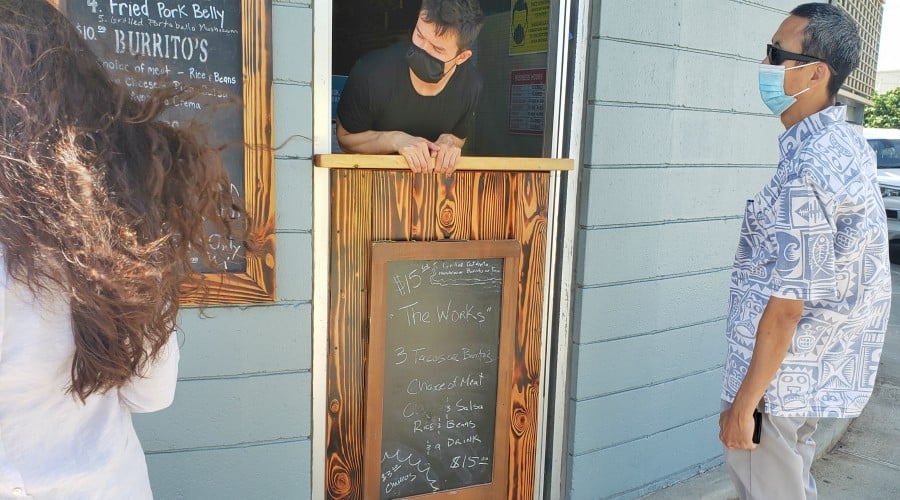 I arrive at 10:45 a.m., 15 minutes before opening. I'm the first one there; by the time the restaurant opens there's a line of six others waiting behind me.
I end up ordering about 80% of the small menu, including all four tacos on offer, but pretty much the entirety of my focus is on the much-anticipated birria. The burrito and tacos are overall generously filled and seasoned well but unfortunately come off a bit dry. The standout is the carne asada taco, whose beef is cubed for easy eating and yields a nice char and smoky flavor.
See also: The best Taco Tuesday deals on Oahu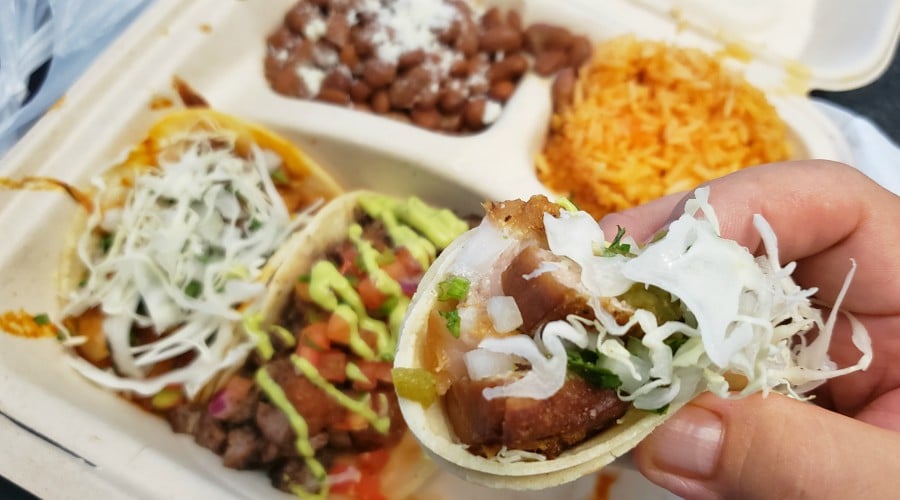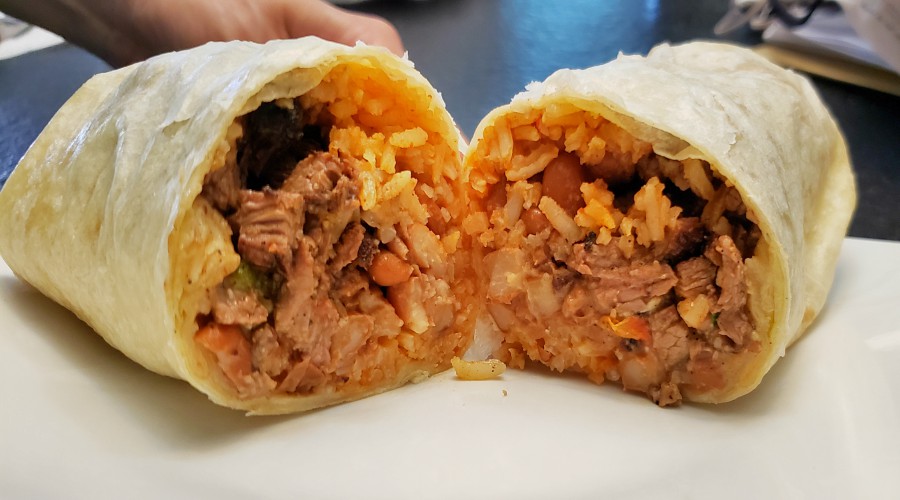 And now for the birria.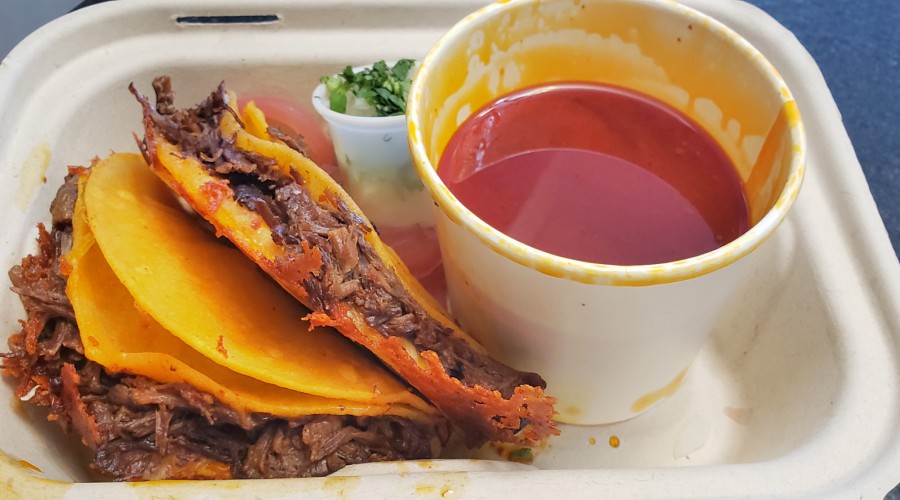 At $12, the birria is sold as a plate of two tacos with a side of consomme, a cup of the meat's braising liquid as a dipping sauce. Vibrant hues of gold, brown, green and red leap out of the takeout box.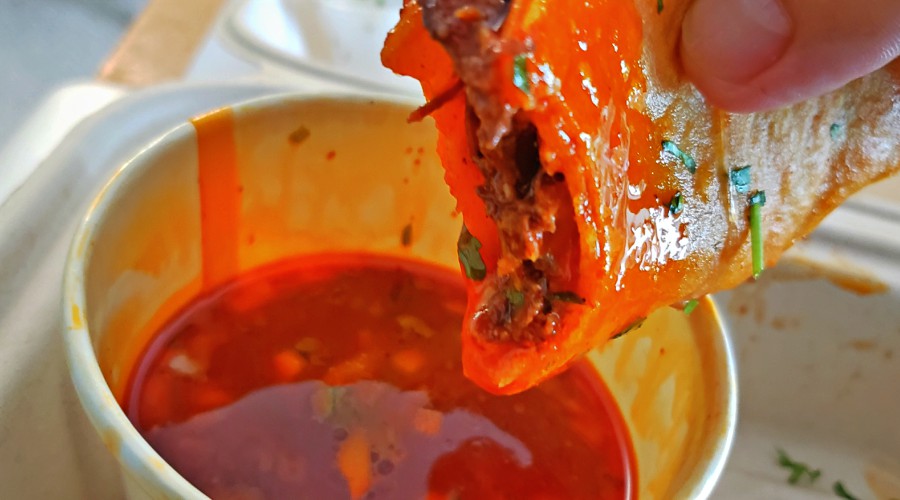 I dunk the taco into the nicely piquant soup and bite in. The tastes of beef, spices and rendered fat coat my tongue fine but something seems to be missing. For my next bite, I add the accompaniments of cilantro, onions and pickled red onions, which creates the refreshing balance I was looking for. To my dismay, there are not enough pickled onions for both tacos. I make a mental note to order extra next time.
How do La Marea's birria tacos measure up to my birria memories of San Diego? With travel to San Diego being out of the question at the moment, I wouldn't hesitate to make a return visit to Taqueria La Marea for birria, and I will remember to get extra add-ons.
237 Kalihi St.
Kalihi
469-5066
Instagram: @tacosla_marea
Wed-Fri 11 a.m. to 4 p.m.
Cash only
Curbside pickup with phone pre-order available