Want to support black-owned eateries? Here are 32 in Hawaii
These businesses serve up everything from pizza and crepes to Southern comfort food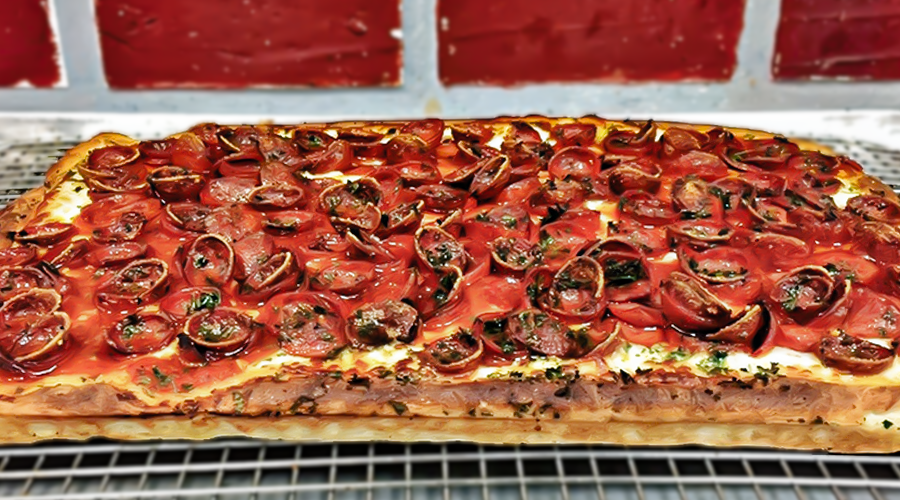 Over the past few weeks, the Black Lives Matter movement has garnered a lot of attention with the deaths of George Floyd, Breonna Taylor and others at the hands of police. Scrolling through social media and watching the news, I felt frustrated and sad. I was 12 when 17-year-old Trayvon Martin was fatally shot in Florida. Now I'm 20 and even though eight years have passed, nothing has changed.
As a Filipino-American who grew up in Waipahu, there were times I heard racist comments and jokes about black people. Even in multicultural Hawaii this felt wrong, but I never realized it was part of a much bigger wrong until the latest killings made a culture of police brutality against black people a national and international issue that people like me, who are not black, understand and care about deeply. But even though I felt a responsibility to help spread awareness, I wasn't sure how.
Then I saw @kanakattackks' question on Instagram: What are some black-owned restaurants in Hawaii? That's when my gears started turning. I only knew one, Hughley's Southern Cuisine in Aiea, but there had to be more than that. Over the next few days, I saw posts naming black-owned restaurants here and there, but no full list. Then I stumbled upon Instagram user @biancawag's crowd-sourced spreadsheet of black-owned businesses in Hawaii.
The Black Lives Matter movement goes beyond protests and calling for reform. It's about understanding the ways centuries of racism continue today. It's about highlighting the ways the black community contributes to society, from scientific discoveries and small and big businesses to achievements in art, music, fashion and food. So here's a start: We're highlighting black-owned eateries all across the state.
Oahu
Aloha Subs Wahiawa
Subs and sandwiches
55 S. Kamehameha Hwy • Wahiawa • 799-5799
Creative Cakes and Snacks
Custom cakes and desserts
98-127 Kaonohi St. • Aiea • (919) 609-3258
Elisabeth Kitchen
Catering and wedding cakes
Honolulu • (314) 591-3471
Ethiopian Love
Ethiopian food
1112 Smith St. • Downtown • 725-7197
Fat Cheeks
Sandwiches and Asian-fusion dishes
Ohana Hale Marketplace • 333 Ward Ave. • Kakaako • 773-4129
Fresh Over Flesh
Plant-based cuisine
723 Unit C Umi St. • Kalihi • 927-9344 • Temporarily closed for construction
Garibaldi's Hawaii
Pizza and pasta
Ohana Hale Marketplace • 333 Ward Ave. • Kakaako • 347-6546
Hughley's Southern Cuisine
Southern food
99-080 Kauhale St. • Aiea • 380-4200
JamRock Lounge
Caribbean and American food delivery
880 Aliamanu Dr. • Moanalua • (609) 491-2972
John's World Famous Hawaii
Hot dog stand
Mililani St. • Downtown • 780-5995
Kye Teahouse
Tropical tea blends
Available at Waimanalo Market, Down to Earth and Sand People stores
Le Crepe Cafe
Crepes, salads, sandwiches, smoothies, acai and coffee
2752 Woodlawn Dr. • Manoa • 988-6688
Local Joe Hawaii
Coffee, salads, sandwiches, wraps, juices and teas
110 Marin St. • Downtown • 536-7700
Maya's Tapas and Wine
Mediterranean food and tapas with an assortment of burgers, sandwiches, salads, flatbreads and more
66-250 Kamehameha Hwy • Haleiwa • 200-2964
Sae's Hot Plates
Fried catfish and fried chicken plates, shrimp and cheese grits
694 McCornack Rd. • Schofield Barracks • 913-8700
Smokin' Wings and Southern Things
Chicken wings, Southern food
355 Mamiya Ave. • Hickam Air Force Base • 773-8808
Tasty Kreyol
Haitian food like griot, plantains and jerk chicken
Ewa Beach • 784-1691
Teapresso Bar Aloha Tower
Boba, coffee and tea
1 Aloha Tower Dr. Ste 1312 • Downtown • 535-9196
The Kajun Connection
Po' boys and gumbo
91-1001 Keaunui Dr • Ewa Beach • 798-9619
Waffle and Berry
Waffles, acai bowls and fruit mocktails
Ohana Hale Marketplace • 333 Ward Ave. • Kakaako • 206-8272
Maui
Farmacy Health Bar
Plant-based, organic food
12 N. Market St. • Wailuku • 866-4312
Kihei Caffe
Brunch fare including eggs bennies, French toast and more
1945 S. Kihei Road. • Kihei • 879-2230
Sale Pepe Pizzeria e Cucina
Italian cuisine like pizzas and pastas
Old Lahaina Center • 878 Front St. • Lahaina • 667-7667
Sol Brothers BBQ
Southern food
1 Piikea Ave. • Kihei • 214-4482
Kauai
D Green's BBQ
Southern-style barbecue
5371 Koloa Rd. • Koloa
Nom Kauai
Brunch fare
4-1101 Kuhio Hwy • Kapaa • 635-5903
See also: Day trip: Kauai, das why
Slow Island Food and Beverage Co.
Farm-to-bottle mixers and elixirs, artisanal pantry goods
Available on their online store
The Greenery Cafe
Organic food: Smoothies, wraps and sandwiches
3146 Akahi St. • Lihue • 246-4567
Hawaii Island
Cool Runnings Food Truck
Bagels and pastries
Coconut Grove Marketplace • 75-5809 Alii Dr. • Kailua-Kona • 339-2188
Dimple Cheek Cafe and Local Market
Sandwiches, Burgers, Local comfort food, Locally-grown fruit and vegetables
17-4003 Ahuahu Pl. • Mountain View • 731-6870
Just the 2 of Us Chicken and Waffles
Southern food
75-5742 Kuakini Hwy • Kailua-Kona • 557-7766
Rebel Kitchen
Diner, sandwiches, hot sauces
79-7399 Mamalahoa Hwy • Kealakekua • 322-0616