WAIT! Before you install Lion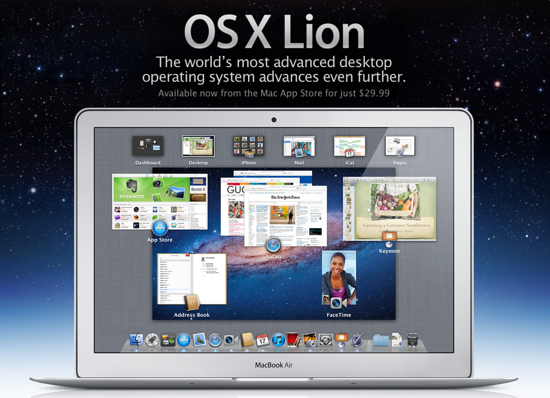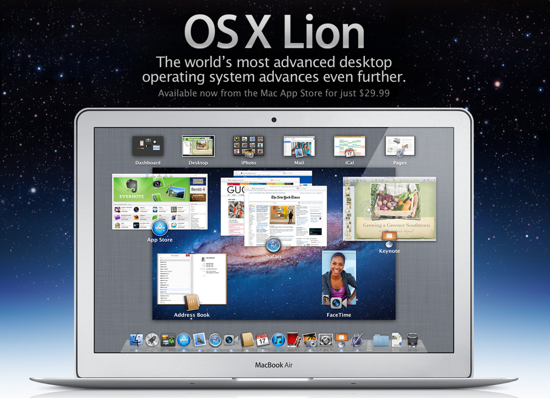 The biggest story in tech today will be the official release of Mac OS X 10.7 or "Lion", the newest versions of the Macintosh operating system by Apple. Lion has been on the minds of many Mac users since Steve Jobs announced the new OS in June at the Worldwide Developers Conference.
Lion provides a bevy of upgrades and performance enhancements for the Macintosh and is designed to make your Macintosh run smoother and faster than ever before. It also adopts some of the features from Apple iOS touch-based operating systems familiar to iPhone and iPad users.
Before you run off to the Mac App Store to grab your Lion upgrade, there are a few things you should double check first. These are not just for Lion, but almost any major system upgrade.
Back up you data
Lion will not destroy any of your date by default; however, doing any system installs without a backup is pretty much crazy. Install failures do happen for a myriad of reasons, most unknown to even us techies. Just make sure to have your system backed up first just in case. Actually you should be backing up everyday. PERIOD!
My favorite methods of backup are external HD and a good offsite backup like Crash Plan, or Backblaze. If you used any older PowerPC apps, they're off the list automatically.
Check your Mac's specs
If you bought you Mac anytime between 2007 and now, you're probably in luck. In fact, some late-model 2006 Macs will also work. Basically Lion will run on any Intel Core 2 Duo, Core i3, Core i5, Core i7 and Xeon processors. Don't expect Lion to run well on underpowered or old Core 2 Duo. I've been running Lion on my old Black Macbook, and it is slow. Truthfully, if your machine is more than five years old, it's time for a new one anyway.
Check you applications compatibility
If your Mac is a production level machine and is responsible for your income, check out the App Compatibility Table to see if your favorite apps are good to go for Lion. Most software vendors will update their apps to make them work for launch day, but you can never be too cautious.
This means if you use Microsoft Office 2004 or Quicken for Mac, don't upgrade to Lion just yet. Again, if you're still using an 8-year-old word processor, it's time to buck up and get a new one. I recommend you never buy a commercial word processor and just use Google Docs, but that's for a later post.
Go get'em Tiger…errr Lion!
If your machine passes this quick litmus test, go ahead launch the Mac App Store and download away. We'll be doing more Lion coverage for the next few days. As always, if you have any questions, comments or feedback please let us know in the comments or email me at doc@nonstophonolulu.com