Waiola's doing $1 mahalo shave ice this month
Monday to Friday, a small shave ice with two syrups or rainbow is old-school price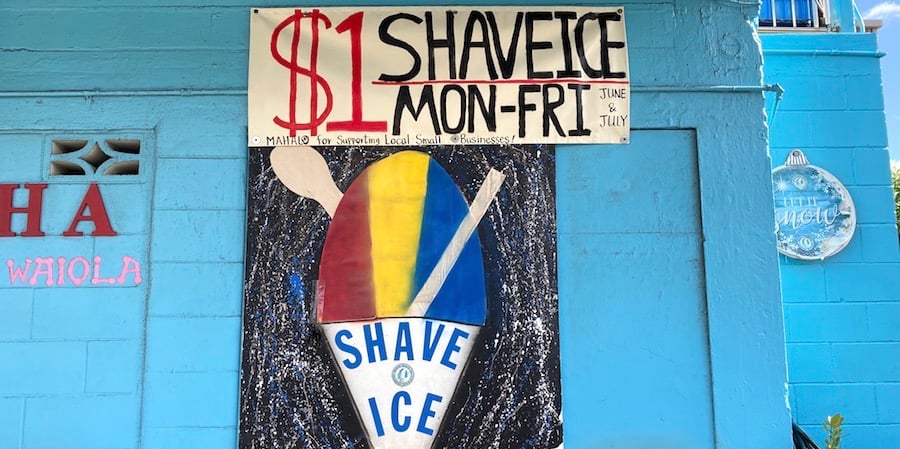 I have a confession: I had never been to Waiola Shave Ice before this month. I know, revoke my local card now, but as someone who lives on the leeward side of Oahu, I never found a reason to make the trip to town to find the coveted shave ice spot. Then our managing editor Mari Taketa told me that Waiola has a $1 shave ice special going on. And me, melting at home in the summer heat, couldn't resist a cheap way to cool down.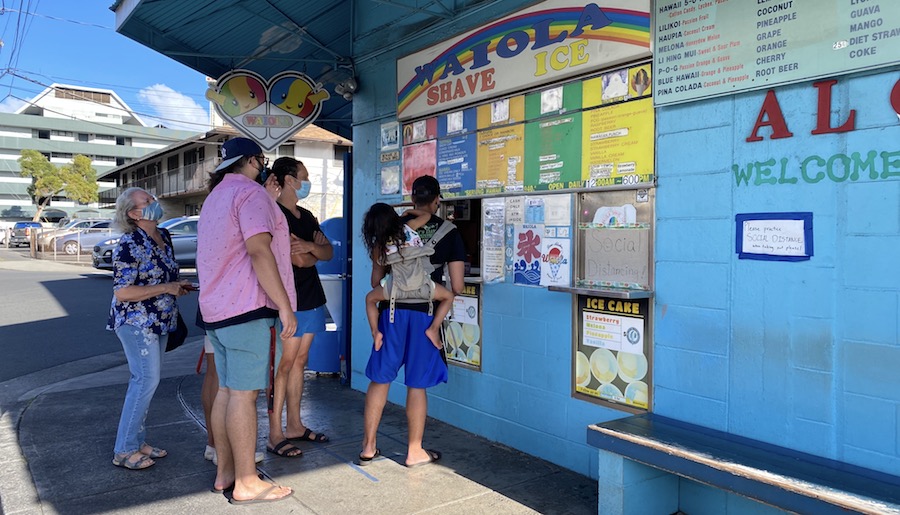 From Monday through Friday through the rest of July, excluding holidays, a small shave ice with two syrups or the rainbow trio is $1 at both the McCully and Kapahulu locations. In normal times this costs $2.50. Any add-ons like condensed milk, li hing powder, mochi balls and azuki beans are extra. "We decided to do the $1 special to give back to our community," Waiola messaged us. "We wanted to give everyone a chance to enjoy our shave ice!"
I make my way to the original location on Waiola Street and have a sudden wow moment at the sight of the iconic sky blue building. I've only ever seen this place in pictures. At 2 p.m. on a weekday, there is a line of people keeping their distance as per the tape marks on the ground. Right above the giant shave ice painting on the wall, a big banner reads '$1 SHAVE ICE.' This is exciting.
Before I knew it, I was at the window to order. Mari warned me that there's a specific system to order the shave ice, and if you don't get it right then the worker will correct you until you do. Luckily, there is a sign on how to order. First you say how many shave ices you want, then you give the sizes and finally, anything you want inside or on top. And then, only after they ask, you tell them what syrup flavors you want.
I decide to go with the classic rainbow shave ice with strawberry, vanilla and banana syrup. At first glance, it looks like your average shave ice. Then I take a bite. Here's my second wow moment of the day. The ice is shaved so finely, it's almost as if they scooped up fresh snow into a cup. At that moment, I'm kind of mad at myself for not coming here sooner. I can see why a lot of people think this is the best place to get shave ice on Oahu.
Although this deal ends on July 31, I'll be back even after that to make up for the 20 years I haven't been.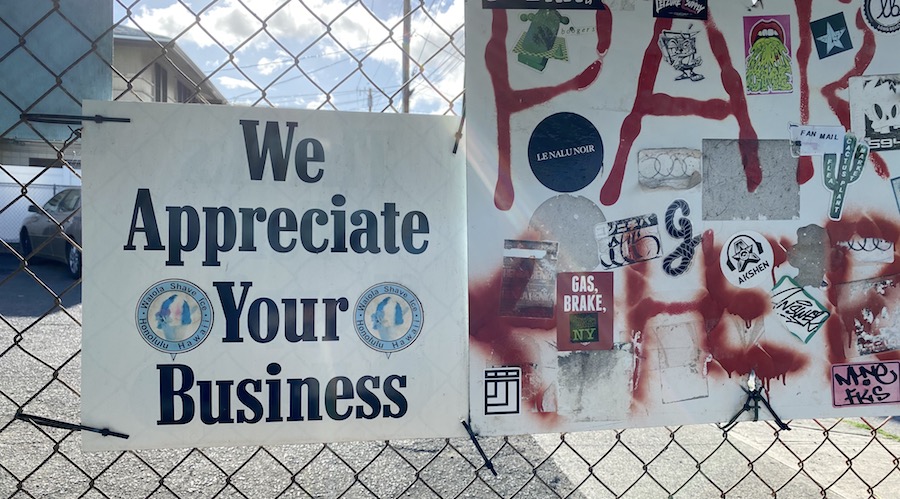 Waiola Shave Ice
2135 Waiola St.
McCully
949-2269
3113 Mokihana St.
Kapahulu
735-8886