Waikiki Food Hall grand opens at Royal Hawaiian Center
Waikiki's fourth food hall opens March 7 with eight local and Japanese food concepts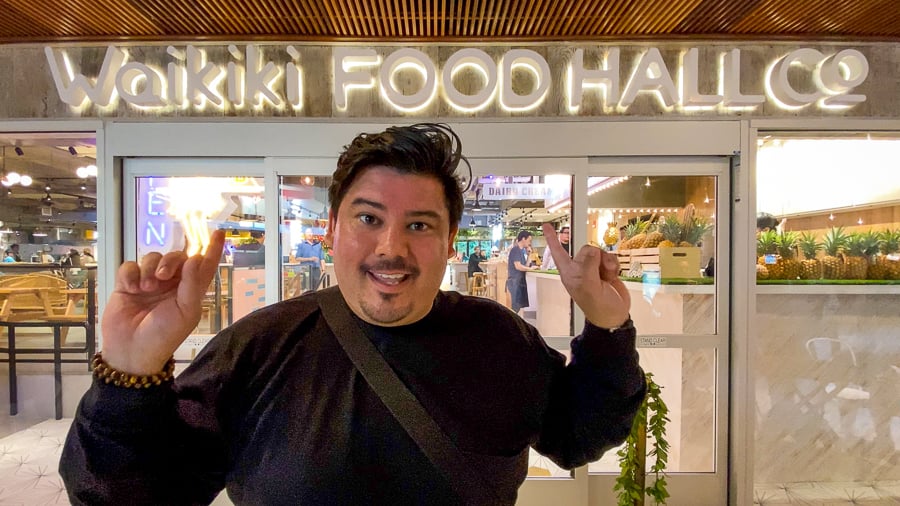 Who knew Waikiki needed a fourth food hall? This one, aptly named Waikiki Food Hall, grand opens at Royal Hawaiian Center on Saturday, Mar. 7 at 8 a.m. A mix of eight local and Japanese concepts will serve up everything from garlic shrimp plates and sizzling steaks to intricate superfood smoothies and creamy soft serve.
Tucked away on the third floor of the center's Diamond Head side, Waikiki Food Hall has two concepts I'm most looking forward to. The first is Potama, short for Pork Tamago Onigiri, which is famous in Japan for its bumbucha Okinawan-style Spam-and-egg musubi sandwiches. Some are slicked with sweet pork miso; others like the loco moco Potama require some form of jaw dislocation to tackle. The second concept that has me intrigued is JTRRD Cafe from Osaka, Japan. It's well-known for psychedelic mandala smoothies that are almost too beautiful to drink.
See also: Okinawa's Potama Spam musubi sandwiches are coming to Waikiki
In this video, I take you on a quick spin around the space to see what everyone's serving at the all-day food hall.
Waikiki Food Hall
Royal Hawaiian Center
2201 Kalakaua Ave.
Bldg, C, 3rd Floor (above The Cheesecake Factory)
Daily 8 a.m. – 11 p.m.
Instagram: @waikikifoodhall
https://waikikifoodhall.com/