Waialua Estate's new chocolate vintage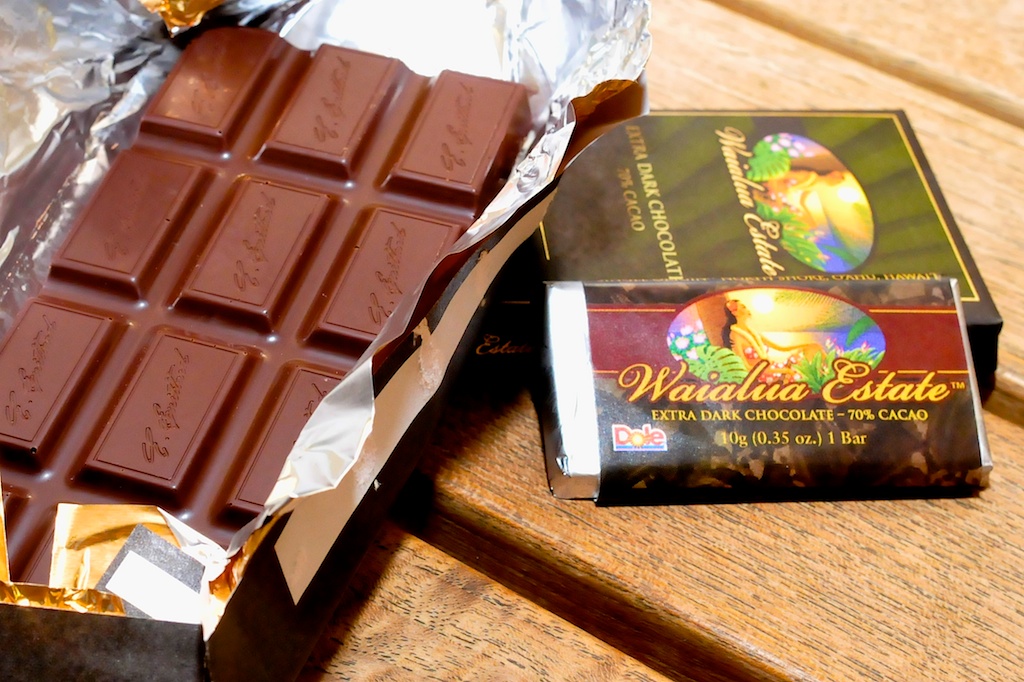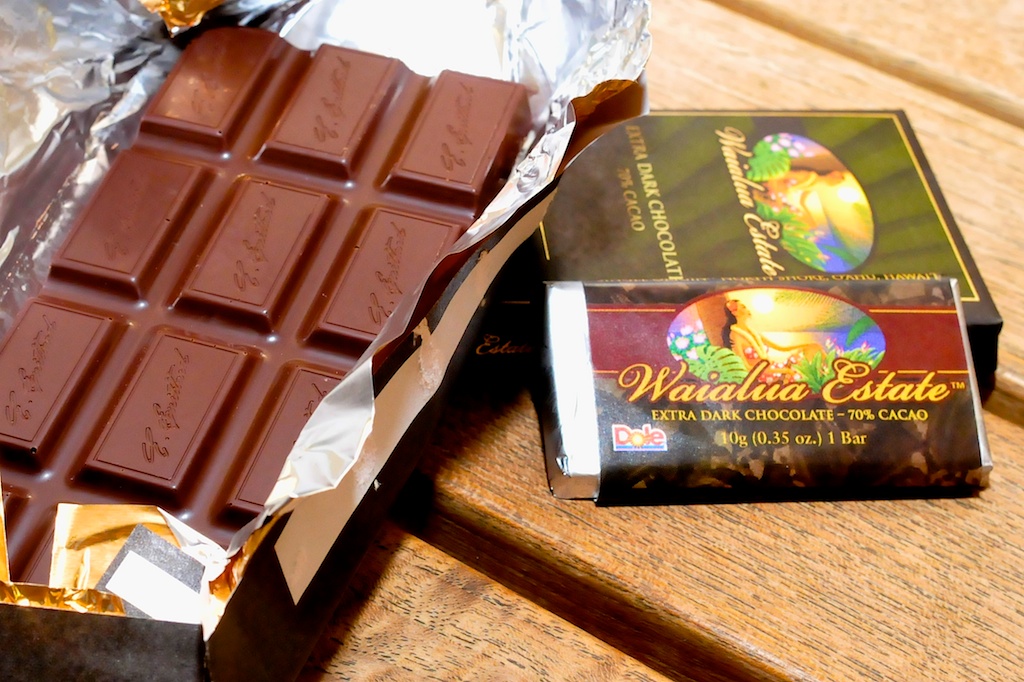 On Saturday afternoon, Melissa Chang and I attended the Chocolate Festival at Dole Cannery. I have to admit that upon arrival, I was disappointed that the "festival" was more of a trade show, with vendors offering samples of various chocolate products. Still, I was eager to try the locally grown chocolates to see how Hawaii's industry compared to the rest of the industry.
Of all the chocolates at the event made from locally grown cocoa, I was most impressed by the 70 percent Extra Dark 2010 vintage ($8 for a 2 oz. bar) from Waialua Estate. I wasn't wild about Waialua Estate chocolate when I tried the 2009 vintage, but I did think that it had immense potential. Prior to the Chocolate Festival, I had been hearing a lot about the 2010 vintage. People were raving about it, saying it's as good, if not better, than the 2006 crop. So when I stopped by the Waialua Estate booth, I was pleased to receive a sample of both the 2010 vintage and the previous vintage so I could try them side-by-side.
The chocolate made from the 2009 crop had good flavor. Upon tasting it, the bitter sweetness was right up front, trailing into dried fruit flavors of raisins, dates and plum. It tasted good, but I wasn't about to forsake the French-made Valhrona, Belgian-made Callebaut, or Schokinag from Germany just so I could say I was using a product grown in Hawaii. I'm all for sustainability, but the product that I'm switching too has to be at least as good, if not better, than what I'm replacing.
But after tasting Waialua Estate's 2010 crop, I'm now a believer. The first thing that hit my palate was the sweetness of the chocolate, followed by dark berry flavors of raspberry, blackberry and cassis. Next came the dried fruit flavors of raisins and plum, which featured prominently in the 2009 crop. Finally, there was a bitter-sweet taste, reminiscent of drinking a dark beer like a porter or stout.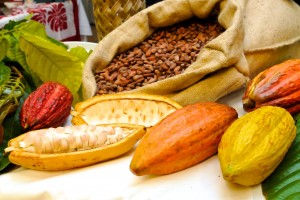 With this 2010 vintage, I believe Waialua Estate has achieved a quality equal to Schokinag, Callebaut and even Valhrona. I'd even say that it's better, because Waialua Estate is a single estate chocolate, while the others bring their cocoa beans from all over the world. The only thing that concerns me about Waialua Estate Chocolate is whether they'll be able to consistently produce chocolate of this quality.
The 2006 and 2010 vintages are phenomenal because they undoubtedly are made from really good crops of beans. Being a single estate chocolate means that Waialua Estate is dependent on having good growing seasons. Unlike Valhrona, which imports the best quality beans from up to 12 countries, Waialua Estate can't buy beans from another plantation if they have a less than ideal crop. But if they can consistently produce the quality they've achieved with the 2010 vintage, they could lead the way in making Hawaii grown chocolate as big an industry as Kona coffee. The 2010 vintage is an excellent chocolate with lots of character and complex flavors. I would definitely buy this chocolate, and I look forward to seeing how it works in various recipes.