Viva Vegas! Great spots downtown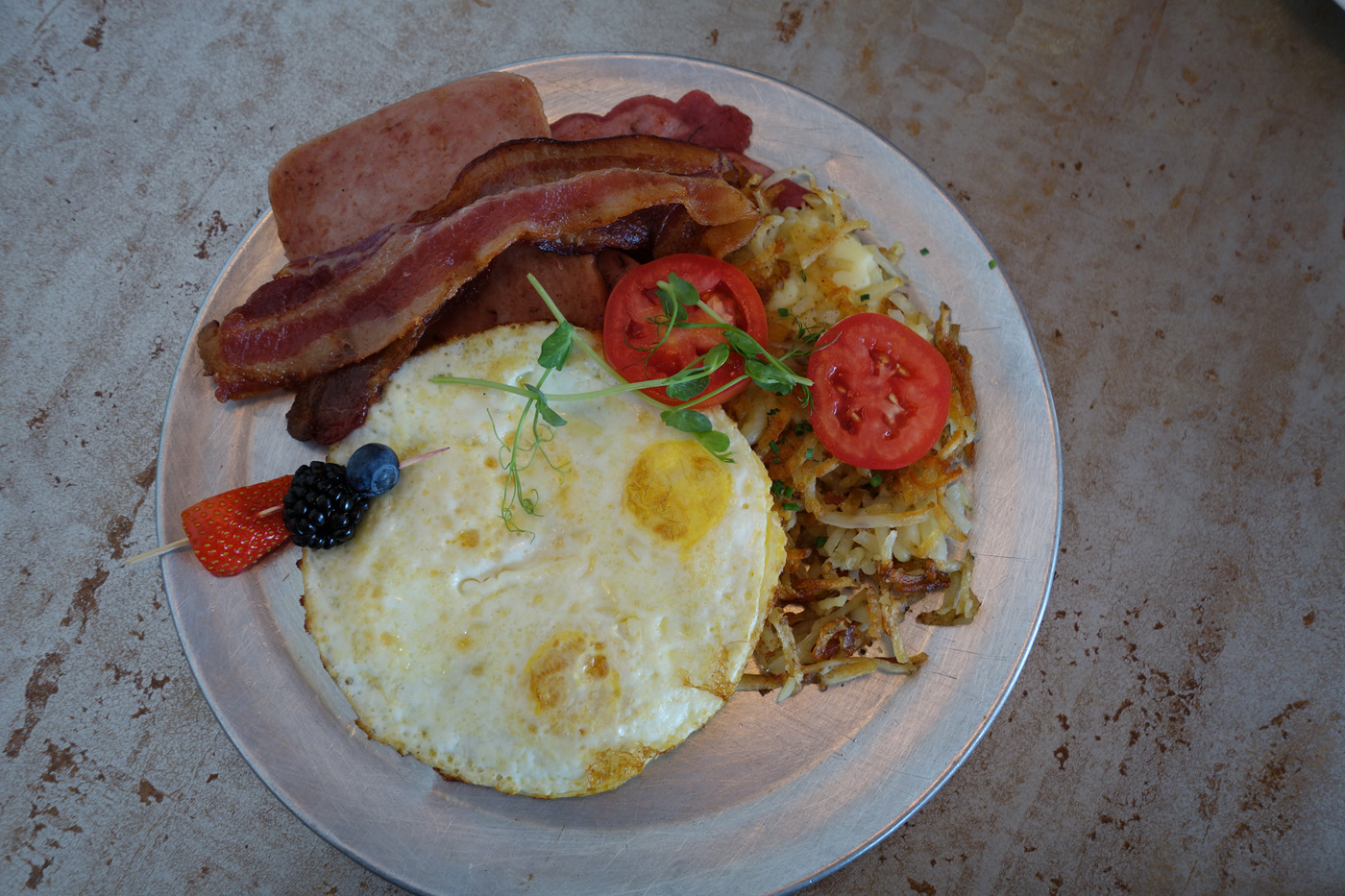 As you may know, every year for the last several years I escape Christmas and find refuge in Las Vegas. By myself. At any given time, you will find people you know from Hawaii on the Ninth Island, so you're never alone; you can have as much or as little Christmas as you want; and there's endless things to see and do.
One of my traditions is meeting up with the Yoneyama family (Julie, Vern, Arlene, and the late Richard) and I'll pepper the visit with other friends along the way. This year, my friend Adrian Santos (whom you saw in my Paris posts two years ago) was driving across the country to get back to his home in San Francisco, so we had a couple of days together. My foodie friend Sean Morris was sent over by his wife, Lena, who felt bad that she had to work through the holidays. You'll see them in my galleries over the next few days.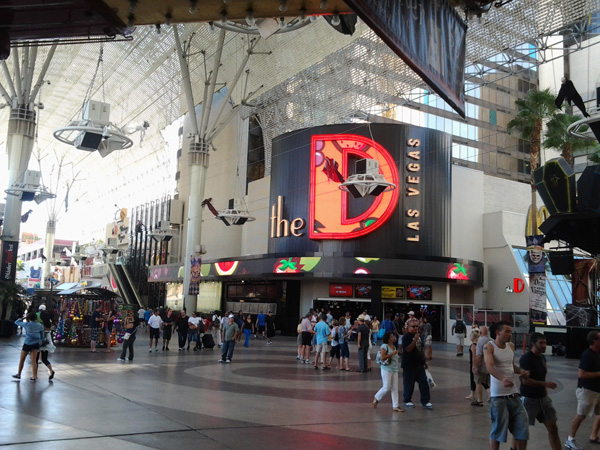 As usual, I stayed downtown, this time courtesy of The D Las Vegas (formerly Fitzgerald's). This end of Fremont Street is very convenient to my favorite area, Fremont Street East, and is walking distance to many of the downtown hotspots I'm about to show you. If all you do in Vegas is stick to The Cal or the same old stuff on The Strip, here's some stuff that's easily accessed that will make your trip more exciting!
I already blogged about the Downtown Cocktail Room, and since that's our favorite bar, we went there again. Thanks to my instagram friend @La_La_Laurie, I got to discover MTO Cafe and the Downtown Container Park, two very hip places that are also family-friendly. Take a look:
Downtown Cocktail Room
These are just the highlights. For more photos from my trip, click here. Mahalo to The D Las Vegas for putting me up in their fabulously renovated hotel!
Up next: two downtown eateries that were so good, they deserve their own blog posts!