Visiting the Waialua cacao farm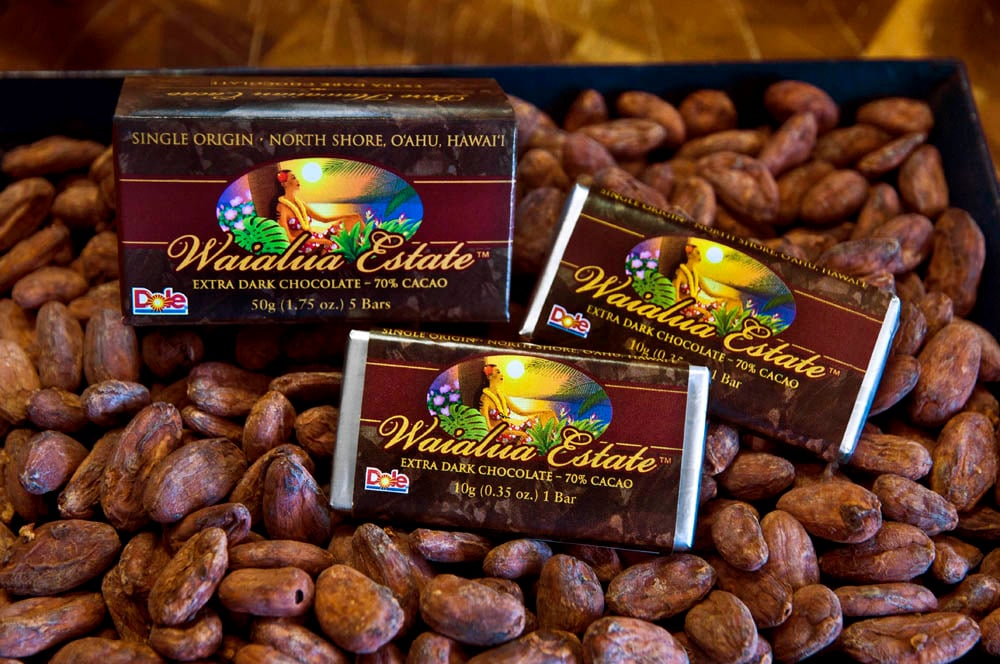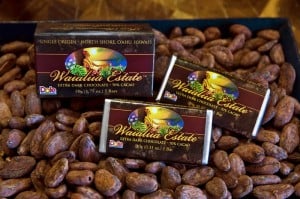 My friend Dan Nakasone has his hand on the pulse of everything that's happening in Hawaii agriculture, and always tells me about the latest and greatest developments around the state. So when he told me the amazing story behind Dole Food Co.'s venture into making chocolate from Hawaii, I had to see it for myself.
Fortunately, the excursion to Waialua Estate also doubled as an assignment for InsideOut Hawaii magazine. Since the magazine doesn't make it to every household, and Ed Morita has been making cookies with their chocolate, I wanted to share what I learned from this trek out to the North Shore.
Choc & beans 2
Picture 1 of 13
Visions of chocolate started in the mid-1990s when the Dole Food Company delved into diversified agriculture on what was previously sugar cane land to experiment with papaya, mango, tropical flowers, coffee and cacao. This particular tract was abandoned in 1999 after it had been leased to an aspiring entrepreneur, and the company took it back in 2004 to salvage what was left.—Photo by Randy Fujimori
I didn't think I had a refined palate when it came to chocolate, but sure enough: I took a piece of their dark chocolate and let it melt on my tongue, and I could immediately taste the deep berry flavors. Then I ate a piece of their milk chocolate and was surprised to taste a rich caramel flavor. It's definitely not your run-of-the-mill drugstore chocolate!
Just seeing the process and hearing what they did to bring this chocolate dream to fruition gave me a new appreciation for the sweet treat; I'll never taste chocolate the same way again. What about you? Can you taste the difference in various grades of chocolate?
========
You can read all of Melissa's blogs at www.nonstophonolulu.com/urbanmixplate. Follow Melissa on Twitter@Melissa808, on Foursquare as Melissa808, or email at Melissa@nonstophonolulu.com.
My recent blog posts:
It's super sake week!
Breakfast at Eggs n' Things
Stewing for a good cause
Sushi Surfer Sliders and more
Happy Halloween! Here's a cocktail to celebrate
Last day in LA: Joan's on Third and Kogi BBQ
LA: Heading to Koreatown
LA: Dinner and a tweetup at Bazaar
Lunch at Anqi, celeb spotting at Umami
My top 10 San Francisco eateries (for this trip)
Tweetup: Dinner at Sashi in LA
Tweeting up in Napa