Vino's new (more) Italian menu
Inspired by a trip to Italy, chef Keith Endo revamps his menu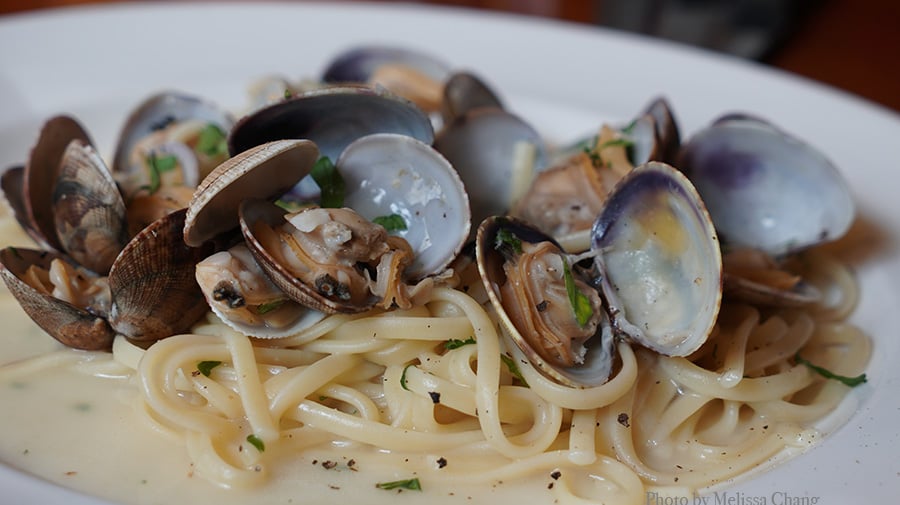 A couple of months ago, Vino chef Keith Endo set out for Rome on vacation, just to relax. His boss, DK Kodama, decided to join him, and they set off on a series of culinary adventures — some spontaneous — that inspired him to make changes to his menu.
Endo is already known for his Italian cooking, but through interactions with locals and a better understanding of the Italian palate, he returned home re-energized and ready to show diners what he'd learned. In addition, Master Sommelier Chuck Furuya said that he now pairs wines differently to match these new dishes. For example, Endo found that people don't pile cheese on their pasta the way Americans do. With less (or no) cheese on his new dishes, Furuya can recommend wines with simpler, cleaner flavors. (I'm oversimplifying it, but you'll understand once you try the food.)
Here are some of the new dishes: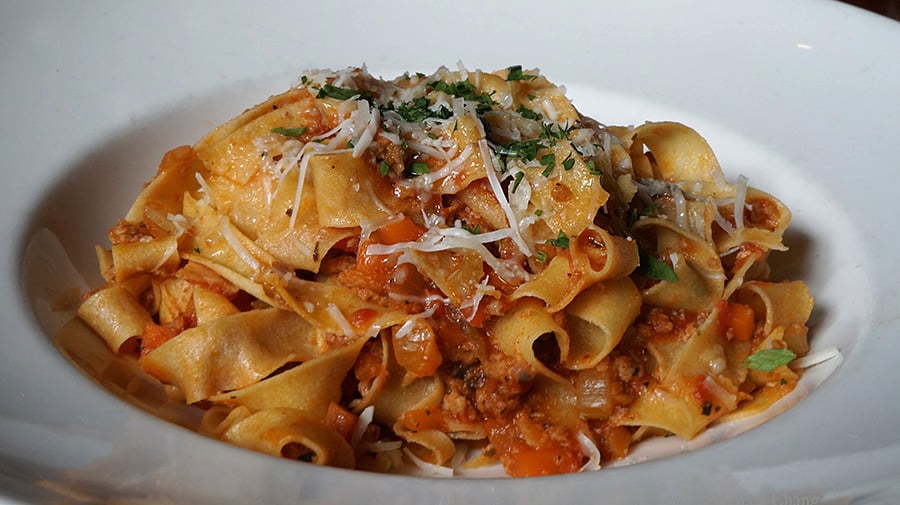 Endo makes fresh pasta to match the sauces, and here he has a hearty veal and pork ragu with San Marzano tomato and basil. It's an elegant take on a familiar meat sauce.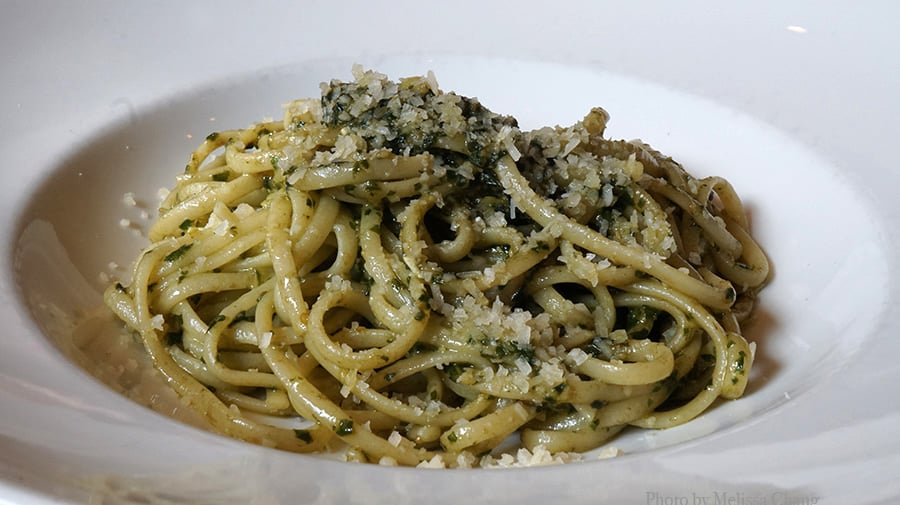 Endo was surprised to find that in Liguria, they don't cook their pesto when adding it to their pasta. This technique leaves the pasta with a brighter, fresher taste.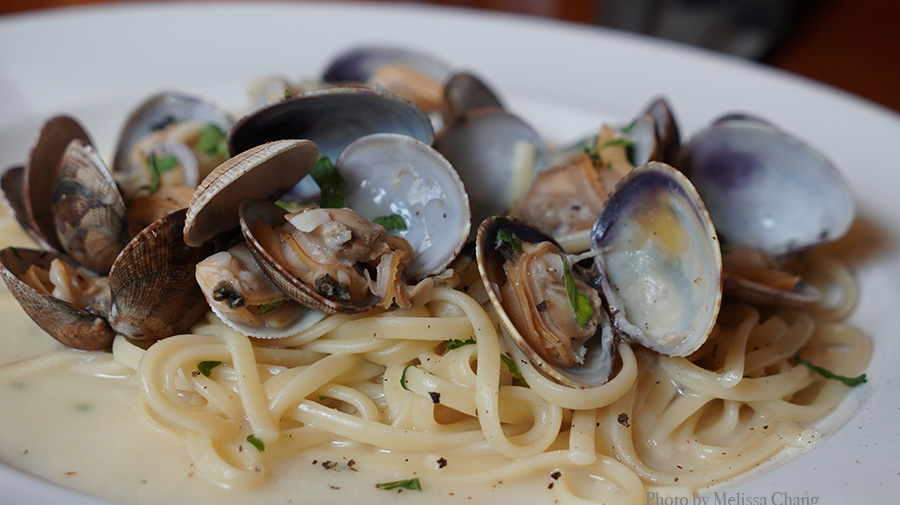 Since Endo makes his own fresh pasta, he was surprised to find that in many instances, Italians use dry pasta. One dish in particular is linguine con vongole, or clam linguine, which most of us are familiar with. Here, though, Endo makes his clam broth from scratch so you can taste the clam and a subtle ocean essence. This is their current best seller on the new menu.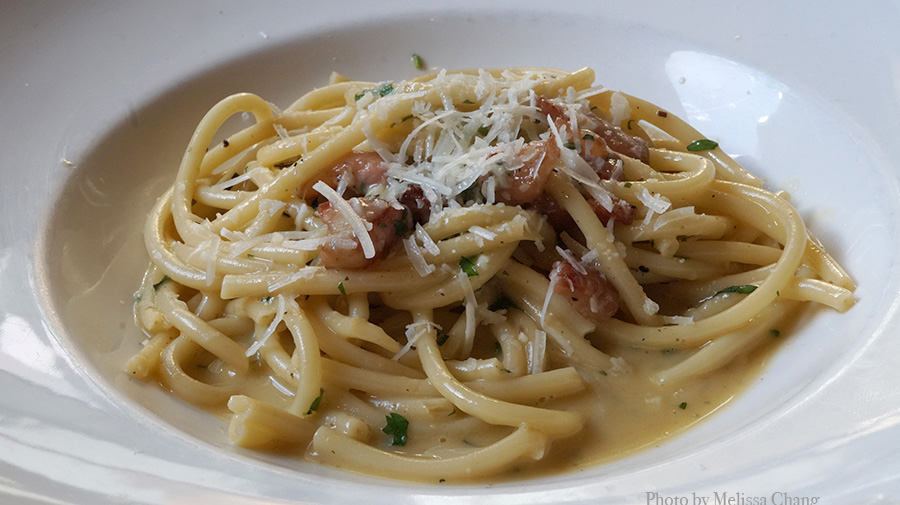 I love bucatini with rich sauces like carbonara. For those unfamiliar, bucatini is basically like a long macaroni noodle — kind of a cross between spaghetti and macaroni, with a hole in the middle. The carbonara is made with simple ingredients and still provides the concept of bacon and eggs, without being smothered in heavy cream.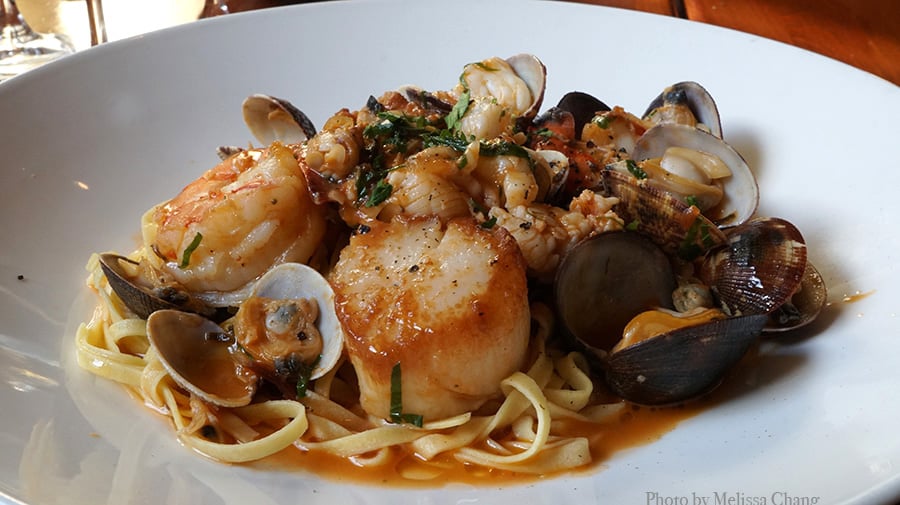 This is really the epitome of decadence. Hand-cut fresh linguine is tossed and topped with gigantic scallop, crab, prawns, clams and cioppino sauce. The sauce lends tomato flavor, but is light enough that you can taste the diferent morsels of seafood.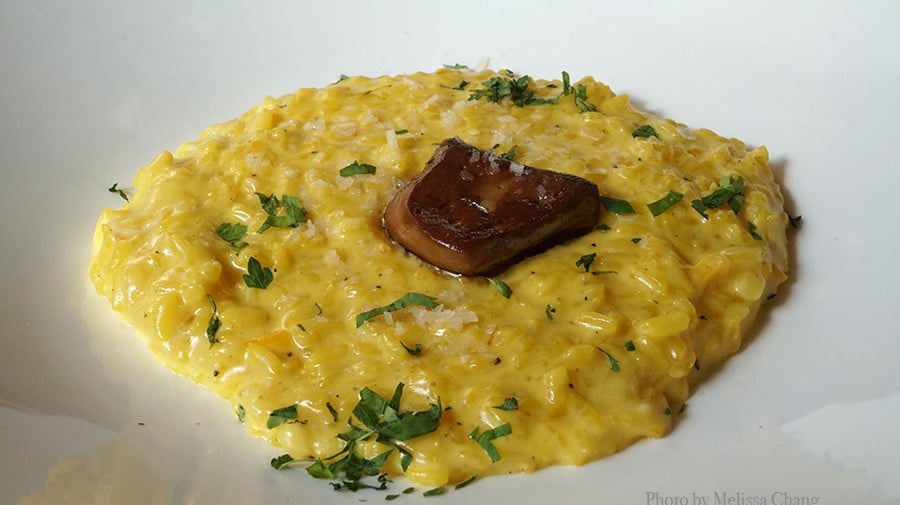 There's a small piece of HudsonValley foie gras atop this saffron risotto with pecorino romano cheese. Since it's a very rich dish, Endo recommends cutting up the foie gras and mixing it in with the rice so you can share, and everyone can get some of it. Like his other new items, this isn't all about the heavy cream, which lets the other flavors shine though.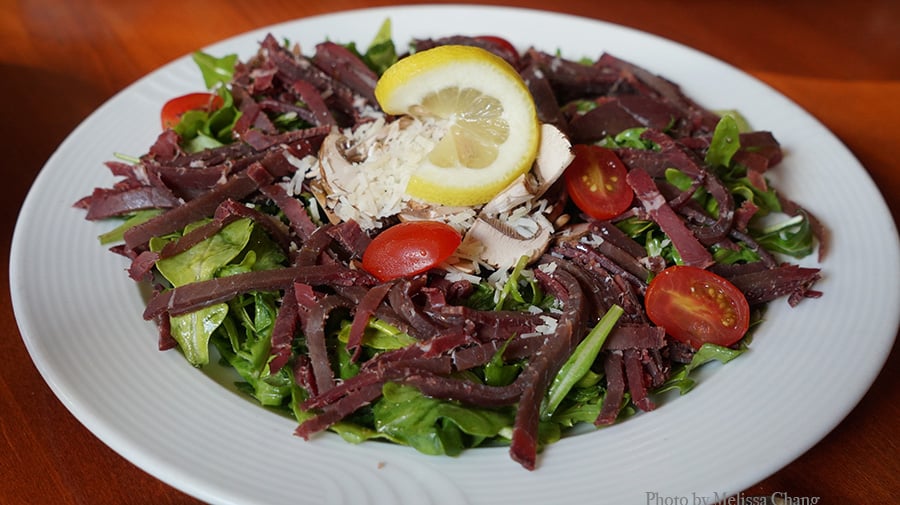 In Italy, they eat their vegetables in many forms, but they don't really have salad. Still, we're in America, and if you're low-carbing it, you'll probably love the bresaola salad. It's a plate of baby arugula tossed with grape tomatoes, pecorino cheese, crimini mushrooms and lemon herb vinaigrette, then topped with shredded, air-dried cured beef. It's filling because of the beef, of course, but the flavor is light, bright and citrusy.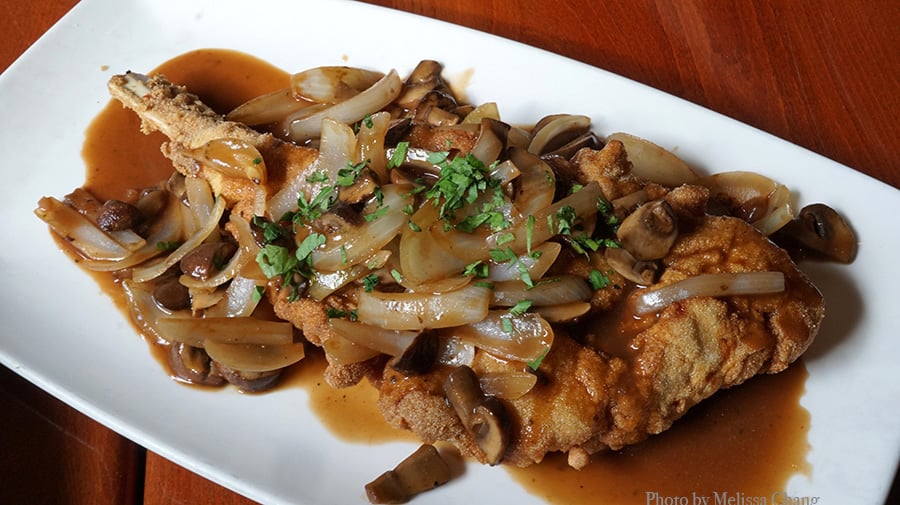 Unless you're a very heavy eater, you'll want to share the veal chop Milanese. It's huge! The veal chop is breaded and fried, then topped with crimini mushrooms, Maui onions and a Dijon sherry demiglace. It's very heavy, meaty, and savory — definitely an elevated version of "gravy all ova."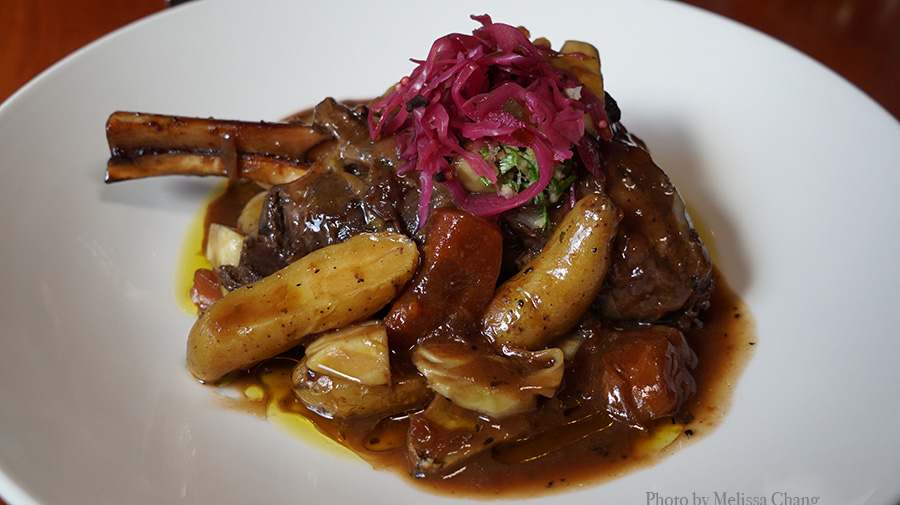 The osso buco has been removed from the menu, but people who loved that will find the new red wine braised lamb shank to be a worthy substitute. The meat is tender and falls off the bone — would we expect any less? — and served with its natural jus. Artichokes magically help to eliminate the gaminess, and the fingerling potatoes help you enjoy that sauce just a little bit longer. The pickled red cabbage cuts the richness of this dish.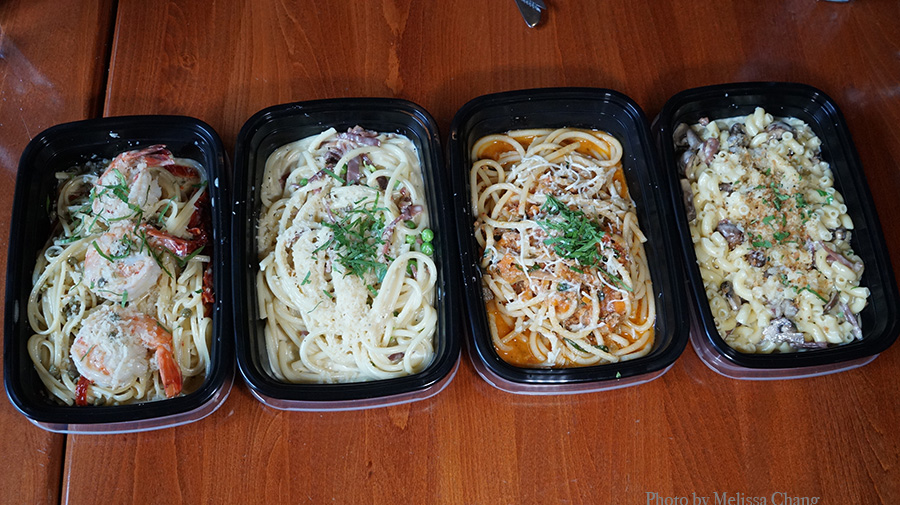 Since Endo added these new dishes, he had to take some off the menu. But don't worry, you can still get four of the more popular items that are no longer on the menu, as takeout options, starting at $15. My favorite is the shrimp scampi, while Kelli Shiroma's favorite is the truffle mac and cheese. You can also get pasta Alfredo and linguine bolognese.
Vino also has a new "keychain special." You simply get a special cork keychain from the restaurant, then whenever you show it, you're eligible for speical items and discounts.
Endo returns to Italy in October for more inspiration. I'm looking forward to seeing what new ideas he brings home!
Vino Italian Tapas
500 Ala Moana Blvd.
808-524-8466