VIDEO taste: Natto again!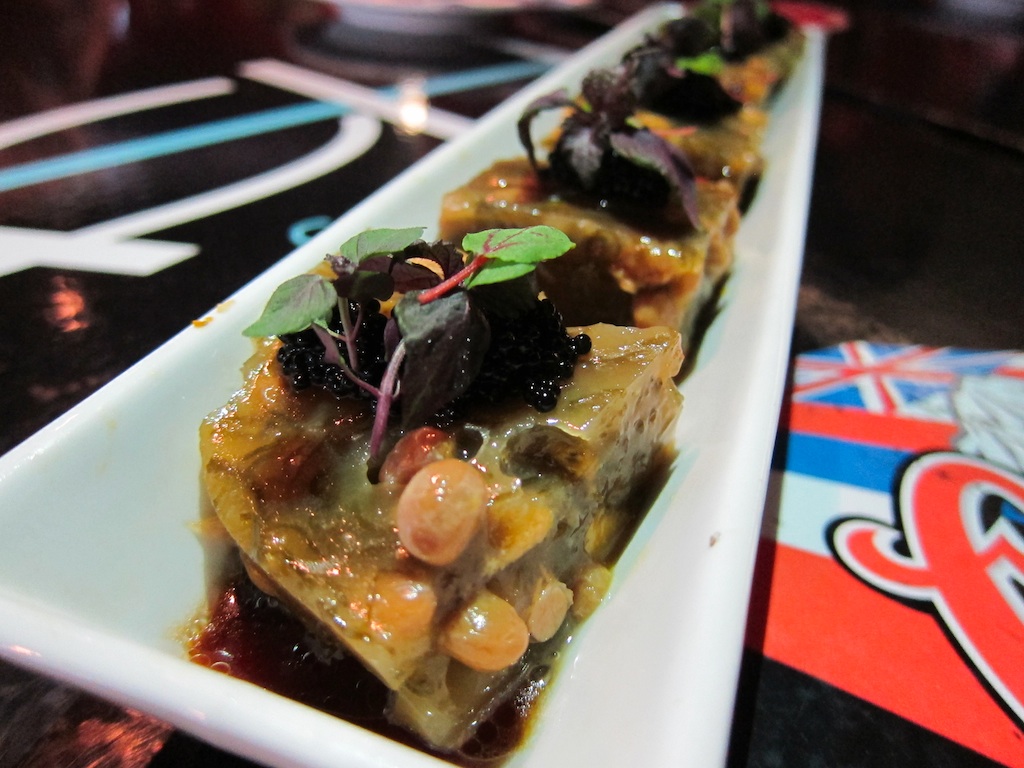 Yes, it slimed. Yes, it wafted. And yes, it was in every dish. NATTO AGAIN!, Nonstop's latest foray into the world of the odiferous fermented soybean, featured natto in ways the world likely has never seen, thanks to the mind of chef Grant Kawasaki.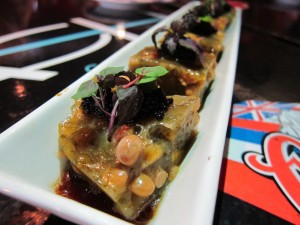 Called upon to come up with Nonstop's third all-natto feast, Kawasaki studied the dishes at the first two, then set the bar higher. He sourced three kinds of natto from different wholesalers and retailers, says he was super disappointed at not finding his favorite, the fruity, black kuromame natto, but happy to find freeze-dried natto snacks at Marukai.
He sprinkled that on top of of his natto chirashi sushi. He braised short ribs in natto, miso and beer. He combined natto with foie gras for mandoo and with truffle oil for a crudite dip. He let natto melt into a creamy kimchee stew, added more at the end for a pungent punch and then dropped in a chunk of sweet roasted pork belly.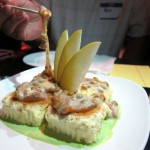 Several people named his buttery ikura-natto spaghetti as their favorite dish of the night. For me it was the amuse bouche (who opens a natto dinner with an amuse bouche?!), a gelee of soft natto beans and vinegary angel-hair mozuku seaweed flecked with lobes of uni and topped with caviar.
And yes, he made natto cheesecake.
Thanks go to Kawasaki, to Dash Gastropub for the venue and flawless service, to Scott Pang and Greg Sekiya of the Facebook natto group, to Kiman Wong and Melissa Chang for their photos, and to all the natto lovers who spent Valentine's evening in the company of other lip-smacking, chopstick-waving, napkin-wiping lovers of the stinky bean.