Video: First Thursday Poetry Slam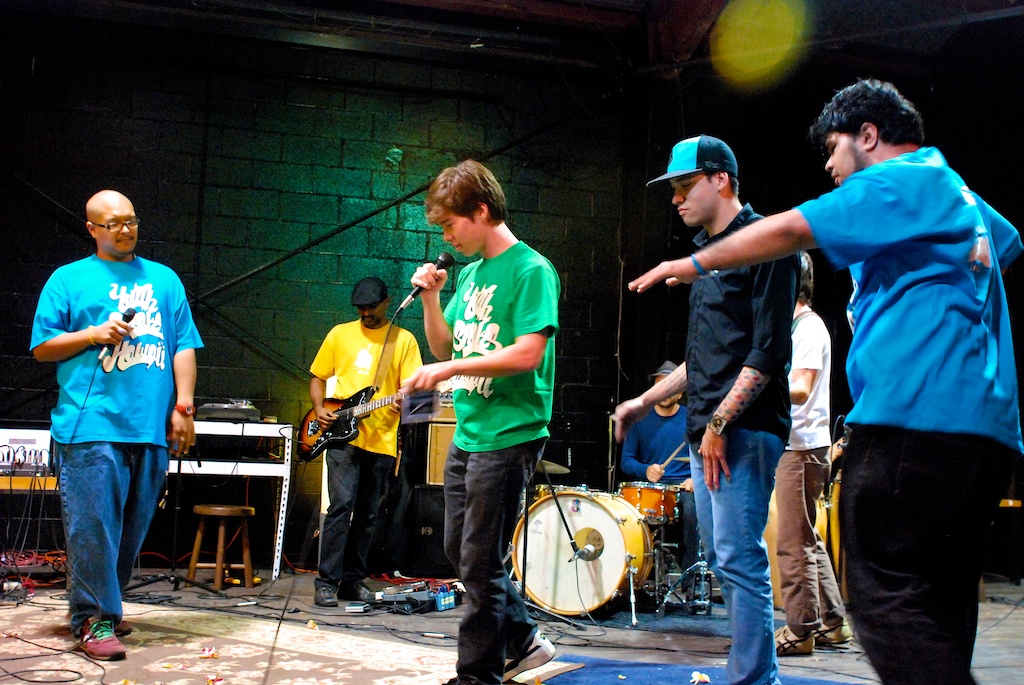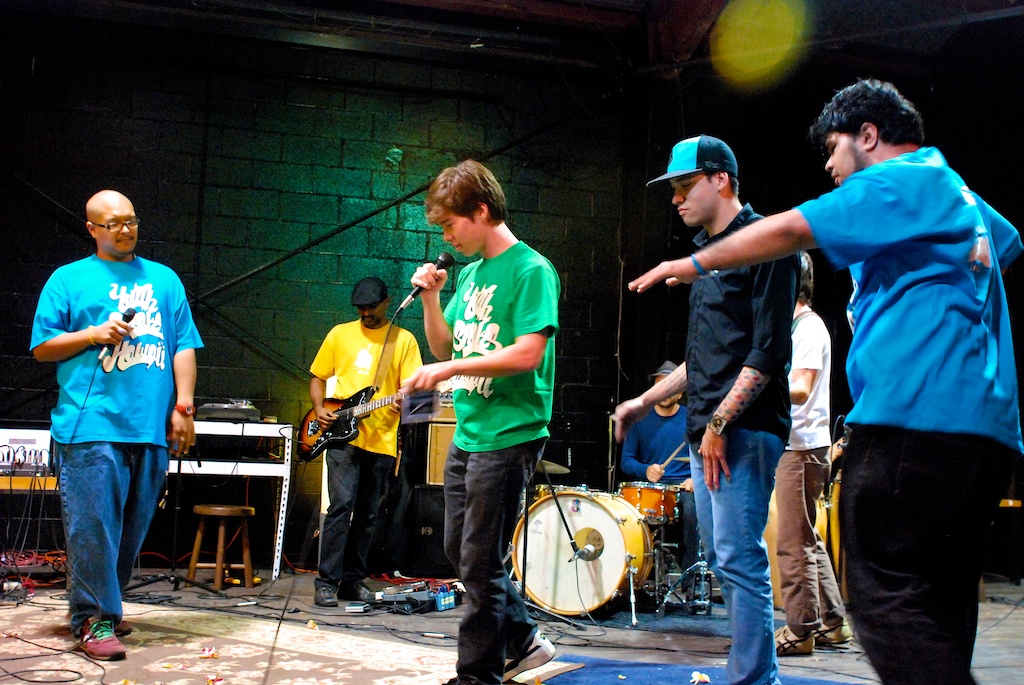 First Thursday kicked off its summer of "no rules" on a festive, yet slightly soggy, Cinco de Mayo. This summer, performers are allowed to do team pieces, use musical instruments, props and even perform cover works. A first for First Thursday was the inclusion of live music provided by Quadraphonix, which many performers used to great effect to amp up their pieces.
Free of the normal competition rules, a number of First Thursday "virgins" performed for the first time to a supportive crowd.
Live music by Quadraphonix
Freestyle raps by Sterling Higa, Sampson Tafolo, Andrew Dames, TravisT and Kealoha
Tied for first place: Samson Tafolo
Tied for first place: Sterling Higa
Third place: Hong Guang Pyo