Video: Doolin' Rakes at O'Toole's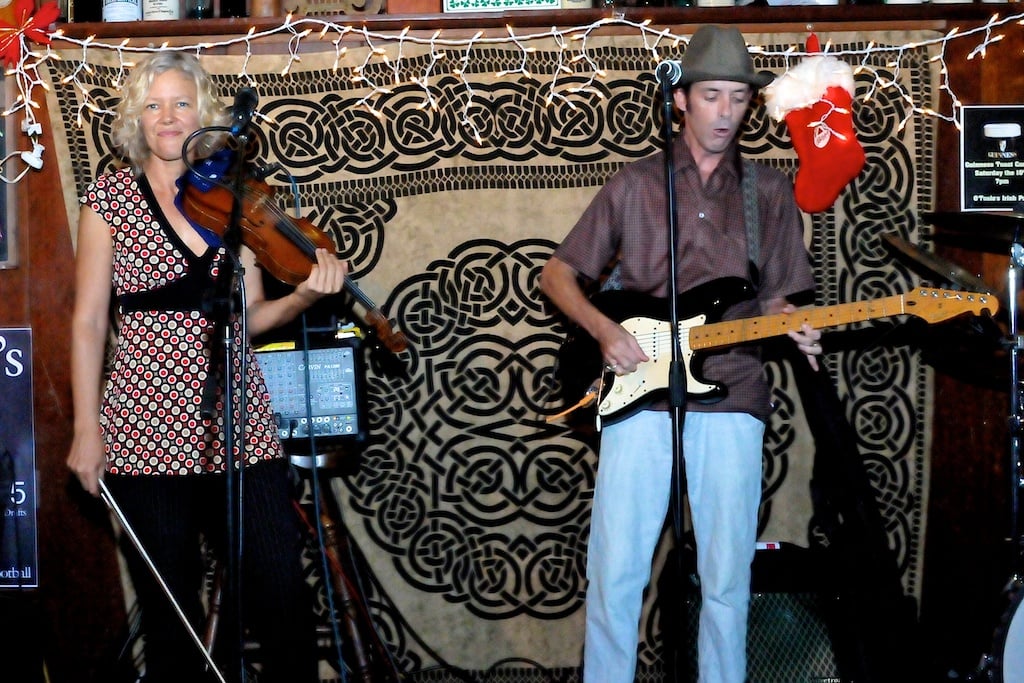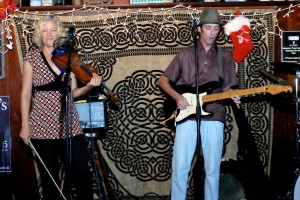 While making my rounds going from bar to bar covering the 12 Bars of Christmas pub crawl, I stopped in at O'Toole's Irish Pub, where the Doolin' Rakes were performing. Well, I wouldn't really call it performing, more like setting the stage ablaze with their combination of Celtic fiddle playing by Lesley Kline, electric guitar by James McCarthy and the thumping Irish drum beats of Steve Howells. Take a look at the video below of them jamming to see for yourself.
The Doolin' Rakes perform every Wednesday night at Kelley O'Neil's in Waikiki and every Saturday at O'Toole's Irish Pub.