Video bites from Korea: Michelin-rated Mandoo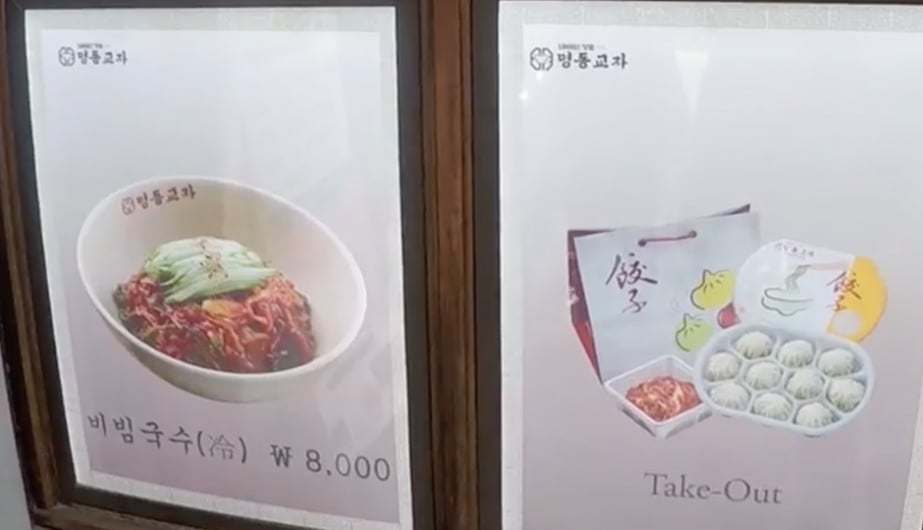 ites of Korea is a mini-series of short videos documenting the delicious food mecca of Seoul, South Korea. Each episode is a tiny look into the cuisine and food culture found in every corner of the bustling metropolis, from Michelin-rated mandoo to street food.
Imagine it's 46º outside and browsing yet another cosmetics store is just not at the top of your priority list – clearly, that spot is reserved for food. Myeongdong Kyoja, a moderately sized restaurant in the tourist-laden shopping district, pumps out hundreds of steamed mandoo dumplings an hour to the many throngs of patrons that wait (for hours sometimes) beyond its doors. The perfect reward for a morning of hard-core shopping that is so delicious, Michelin inspectors added it to their Seoul 2017 list of Bib Gourmand restaurants for "good quality [and] good value cooking."
The wrapper skins, made in house as with everything else, are thin and nearly transparent yet lock in the juicy pork and vegetable filling so well. The soups, served hot and cold, are brimming with flavor and pair well with their steamed tablemates. At roughly $8 USD a dish or less, the value for what you get is insane – just be sure to bring a few mints to combat the famously pungent sauces and kimchi.
Myeongdong Kyoja
9 Myeongdong 10-gil, Jung-gu
Seoul, South Korea
www.mdkj.co.kr
Hungry for more?