Vegas: Visiting the M Resort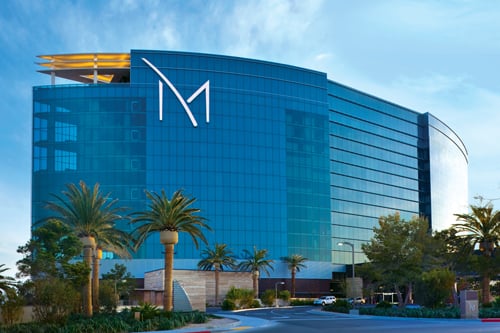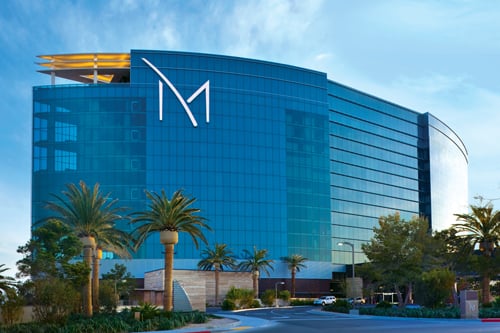 We took a long drive out to the M Resort and Spa in Henderson, not just to try the buffet voted "the best in Vegas," but to see how this newish resort compares to the new developments on the Strip.
It's a gorgeous property, and really serene. The building is wide and thin, like the Honolulu Design Center, so you'll find different things to do in different areas and not feel crowded. If you want to get away from the hustle and bustle of the Strip, but still enjoy Las Vegas, we think M is the perfect oasis in the desert.
Now, I try not to post much negativity in my blogs, but everyone's been bugging me about my experience at the Studio B buffet. The buffet is supposed to be a destination in itself, and everyone on Twitter raves about it. Admittedly, we went on a weekday, which is not the day for the seafood buffet, but you also have to factor in the two-hour wait. At $22.99, the buffet is okay and worth the price, but not necessarily worth the wait. Here's my summary of the experience:
Studio B Buffet
Anyway, sorry to keep the blog short, but the connectivity here has been outrageously slow and it's been hard to upload my blog photos. (Hey, I gotta get going! This is a vacation, after all.) I'll try to post more, but smaller blog entries to hopefully ease the time crunch.
Disclaimer: Air & hotel were provided by
Boyd Vacations Hawaii
for an assignment for InsideOut Hawaii.
========
You can read all of Melissa's blogs at www.nonstophonolulu.com/urbanmixplate. Follow Melissa on Twitter @Melissa808, on Foursquare as Melissa808, or email at Melissa@nonstophonolulu.com.
My recent blog posts:
Breakfast of champions: The Cracked Egg in Vegas
Vegas: A fun day on the Strip
Welcome to Vegas, baby
Where I'd tell the Obamas to eat
Hawaii: In Real Life ~ Midori-dori
Vegas lucky charms
Hawaii: In Real Life ~ holiday hot chocolate
Vegas, here I come!
Hawaii: In Real Life~building a gingerbread house
Tweets from the road: Marathon 2010
What's up with the knee high socks?
I want a Bit of Sugar!