Vegas: The Wicked Spoon Buffet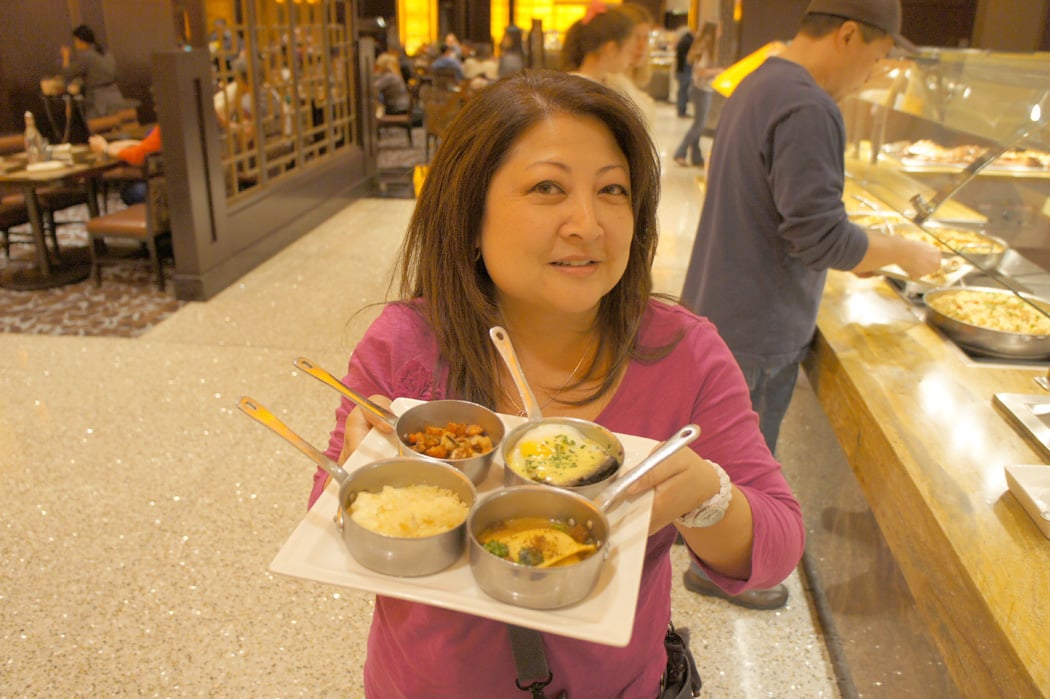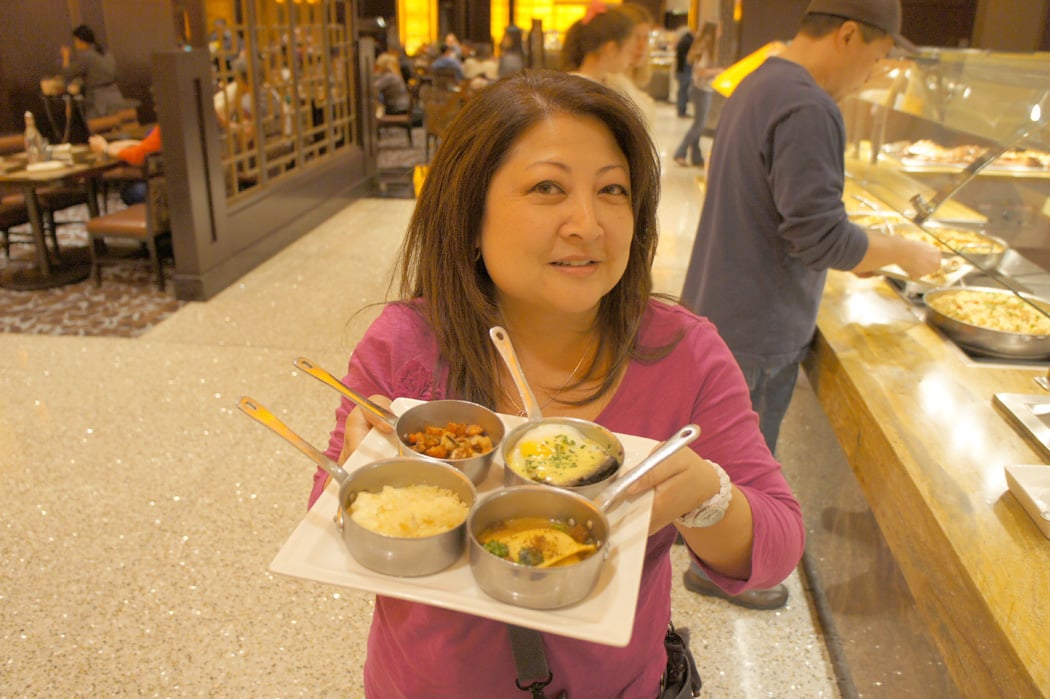 Yes, I know Catherine Toth blogged about The Wicked Spoon back in October, but I thought I should follow up just to show you that it looks a little different for different meals. We went for a regular weekday brunch, so be aware that there are no crab legs, mac & cheese bar, lamb meatballs, or clams. We knew most of this going in, although we were bummed out that there was no mac & cheese bar.
Nonetheless, The Wicked Spoon is a pretty good value for brunch, at $22 per person. Most of the food is good, and they provide some items that are different from what you'll find on other buffets. Best of all, we found it to be very chill — there weren't hordes of people frantically grabbing at stuff. Even at Bally's Sterling Buffet, which costs $75 for all those upscale items, you will find grabby customers edging you out for oysters and caviar.
Here's what we had at brunch. If you would like to see more, make sure you take a look at Cat's blog.
The Wicked Spoon Buffet
Picture 1 of 24
If you're looking for something a little different, The Wicked Spoon buffet is a must-try. And despite what the cranky old people behind us were balking about, you can have someone save your spot in line, as long as you are back in line before you are seated. We were surprised that the price was so reasonable: $22 for daily brunch, $29 for weekend brunch, and $35 for dinner. We went for the regular brunch.
Wicked Spoon Buffet
The Cosmopolitan of Las Vegas
3708 Las Vegas Blvd. South
Las Vegas, NV 89109
702-698-7000