Vegas: The day of the food coma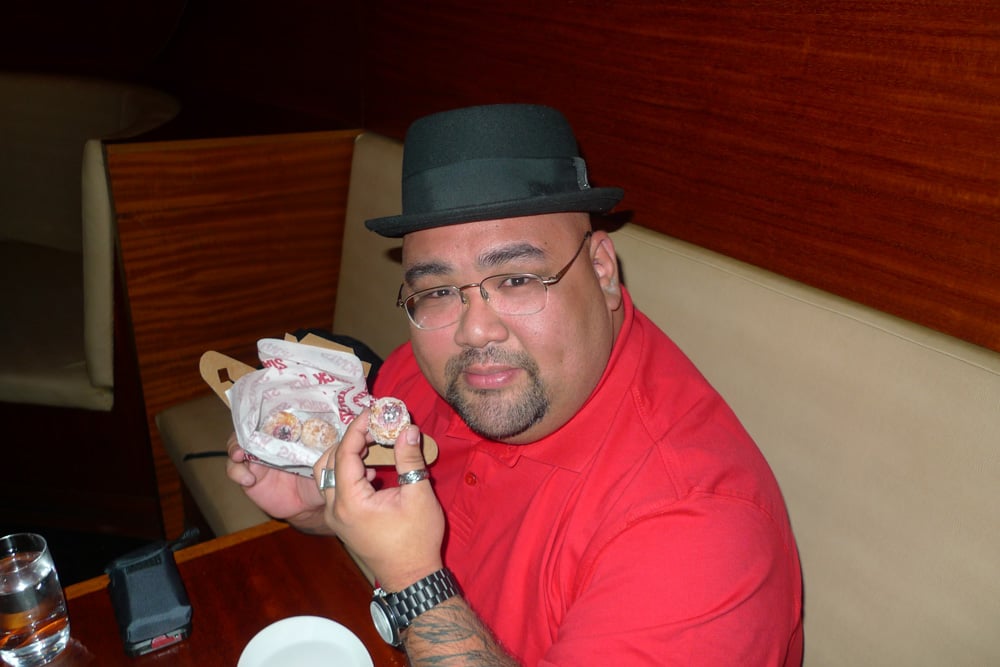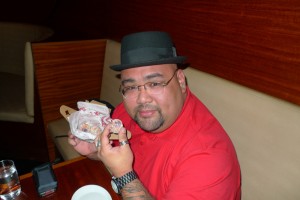 I don't normally end up with a loose schedule, but I was supposed to have a meeting and due to the snowy weather, my contact got stuck in Philadelphia. It left me with a whole day free, so Ed and I decided to do what comes naturally: Eat.
We had wanted to try Hash House a Go Go, so headed over to the one in the Imperial Palace. If you've never been to one before, let me warn you, the portions are huge. We saw entire families sharing one plate there. They're famous for their hashes (of course) and for their sage fried chicken, so we decided to go with that. And split a bacon waffle. Oh, yes, three orders of breakfast for two people. That's how we roll in Las Vegas!
After breakfast, we wandered the strip (more on that later) and tried to figure out what to do for dinner. Bradley Ogden was closed. Raku was so packed they couldn't take our reservation. Ed turned to Foodspotting to browse the food porn there and see if anything caught his eye. Surprisingly, we found Stack in the Mirage via Foodspotting. It was a yummy pupus-for-dinner outing, but I have to admit, just those two meals put us over the top. Even as Ed walked down the Strip to his Cirque Elvis show, he almost fell asleep while walking. It was heavy!
Anyway, here's what we ate on our free day. Stay tuned for what we shopped for.
Hash House a Go Go
Disclaimer: Air & hotel were provided by
Boyd Vacations Hawaii
for an assignment for InsideOut Hawaii.
========
You can read all of Melissa's blogs at www.nonstophonolulu.com/urbanmixplate. Follow Melissa on Twitter @Melissa808, on Foursquare as Melissa808, or email at Melissa@nonstophonolulu.com.
My recent blog posts:
Vegas: Visiting the M Resort
Breakfast of champions: The Cracked Egg in Vegas
Vegas: A fun day on the Strip
Welcome to Vegas, baby
Where I'd tell the Obamas to eat
Hawaii: In Real Life ~ Midori-dori
Vegas lucky charms
Hawaii: In Real Life ~ holiday hot chocolate
Vegas, here I come!
Hawaii: In Real Life~building a gingerbread house
Tweets from the road: Marathon 2010
What's up with the knee high socks?
I want a Bit of Sugar!