Vegas eats: eat.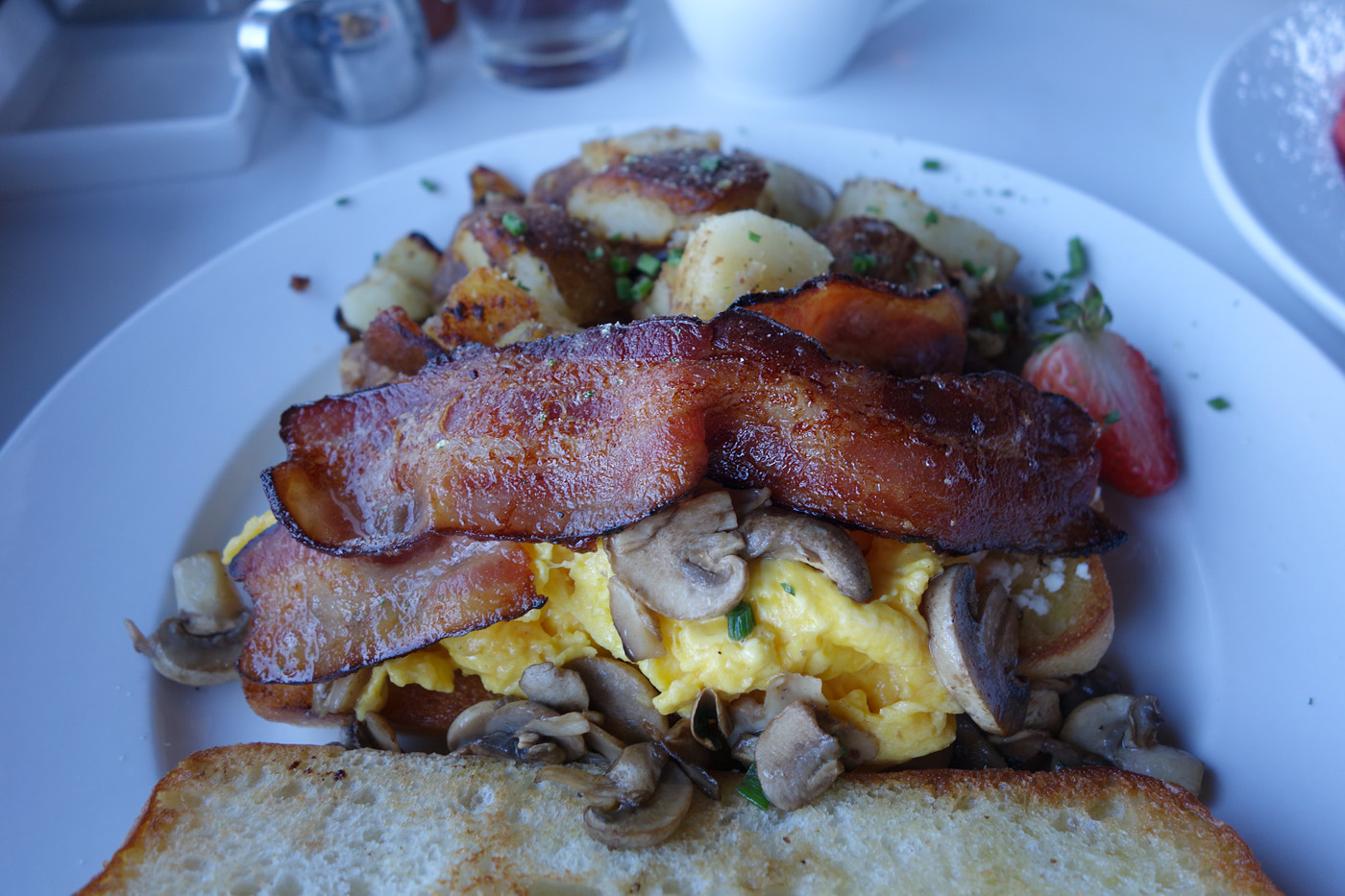 My Instagram friend @La_La_Laurie highly recommended eat., a breakfast and lunch joint in Downtown Las Vegas, and as with all her recs, this one didn't do me wrong. Julie Yoneyama and I went on a whim, since it was within walking distance of our hotels (just down the street from Carson Kitchen), and loved it so much we brought the family back for more.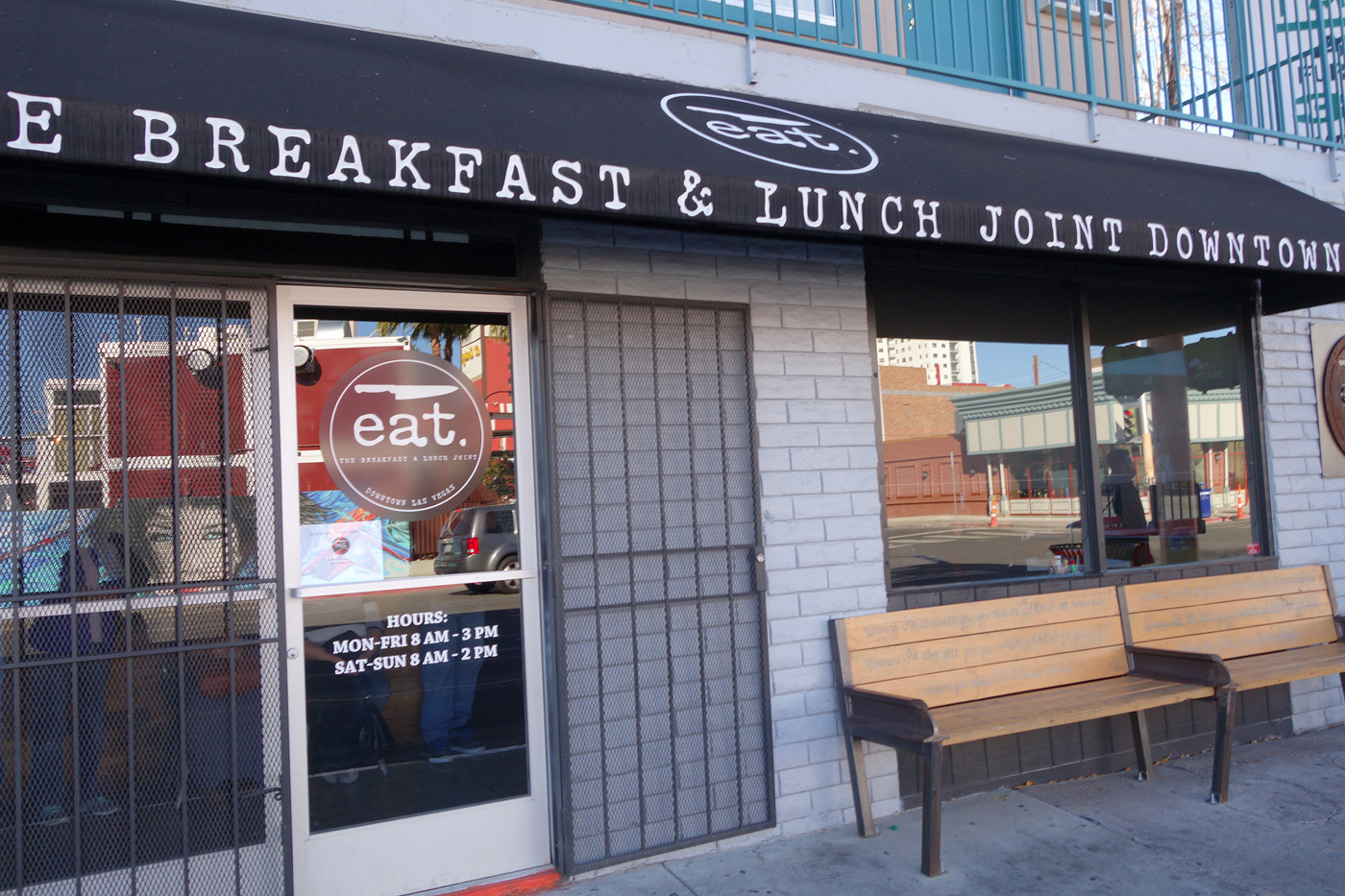 Most people don't know the back story of eat. The food is so good, most people don't care, and that's okay. But I'm going to tell you a little bit so your next Vegas breakfast tastes a little bit better.
As you know, Downtown Las Vegas has been undergoing a huge revitalization over the last several years, thanks to Zappos CEO Tony Hsieh. His downtown revitalization group, the Downtown Project, has a $50 million small-business fund to invest in entrepreneurs who want to open businesses in the area like eat. chef/owner Natalie Young, helps them craft business plans, find space for their new ventures and research back-end services like point-of-sale systems.
Young is a longtime Vegas chef, and was prepping to move back to New Mexico a few years ago when Downtown Cocktail Room owner Michael Cornthwaite — who wanted her to stay — introduced her to Hsieh. After some discussion, his Downtown Project helped keep Young in Vegas and develop her restaurant from scratch, transforming the ground floor of an apartment building to a bright, trendy space. She opened eat. at the end of 2012. Now, if you want to get a spot, you better go early. We like to go at 8 a.m. when they open; by 9 a.m., there is a line.
This isn't the greatest photo, as the lighting makes the chicken apple sausage a little blue. But no matter what you do, get the pancakes. I've done a top 10 list of pancakes in Honolulu, so I have eaten a lot, and I can tell you that these were the best I have ever had. They are fluffy on the inside, and the outside (especially the edges) have a fabulously light crispness. Not a crunch. It's a delicate, addicting crispness. When Julie and I first ate there, we had our own breakfast, then split one hot cake for $3. The next day, we made her aunty order a whole stack.
You're going to see the huevos motulenos on the menu and probably not know enough about it to order it. But take my word, you should. It's two eggs over easy with red and green New Mexican chili, black beans, peas, feta and sauteed bananas on corn tortilla. Bananas? Yes. We thought it would be weird, but we took a bite (try to get a little of everything in each bite) and the bananas pulled the flavors together.
Another Vegas local favorite is the shrimp and grits with smoked bacon, two over easy eggs, and pico de gallo. It seems so simple and familiar, but it's so good! The flavors are all strong, but don't overpower each other. It's a must for people like me who love grits.
Another favorite is the truffled egg sandwich on ciabatta bread, comprised of two scrambled eggs, wild mushrooms, chives, feta, and bacon, with chive potatoes on the side. Now, I couldn't taste any truffle — it's possible they may have missed it since they had to rush this order — but it didn't matter. Ciabatta is usually chewy, right? Like bread jerky? This bread was like the pancakes: Fluffy on the inside, lightly crisp on the outside. That alone made me not care. The rest of the filling is done to perfection, elevating the humble bacon and egg sandwich to true foodie status.
If you have a large group, you might want to order the cinnamon biscuits to share (unless, of course, that's what you want for breakfast). When I lifted them up, they were definitely familiar biscuits, but like all the other starches here, the inside was fluffy, so it's like eating cake.
The first time we ate here, Julie passed on the corned beef hash because it sounded like something we could get at home. But no! Like everything else in this restaurant, it's made from scratch. You get two poached eggs and sourdough toast, and of course the toast is fluffy inside (again). If you want something familiar but want it to taste really, really good, this is it.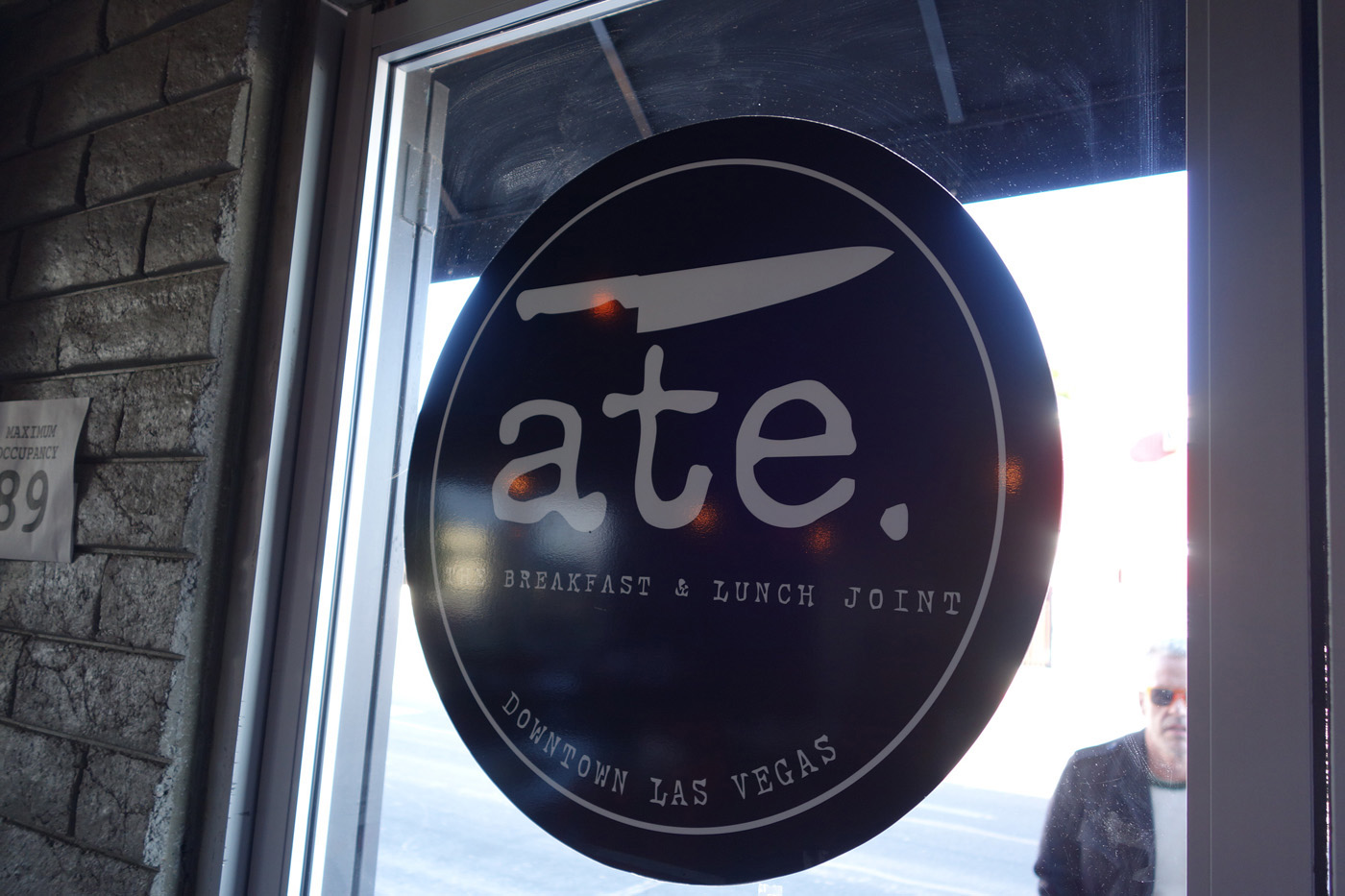 Again, you can walk to eat., as it's just 10 minutes from the Downtown Las Vegas hotels on foot. If you are lazy, you can drive, but parking on the street isn't free.
These were just the highlights. To see all photos from this trip, click here. To learn more about the Downtown Project, click here. I actually wanted to take a tour of Zappo's Downtown Project Headquarters, as Cindy Leong Goo did, but we just didn't have time. I promise to do it next time.
Up next: Meeting Vegas food critic John Curtas at Marche Bacchus!
eat.
707 Carson St.
Las Vegas, NV
702-534-1515