Vegas eats: Carson Kitchen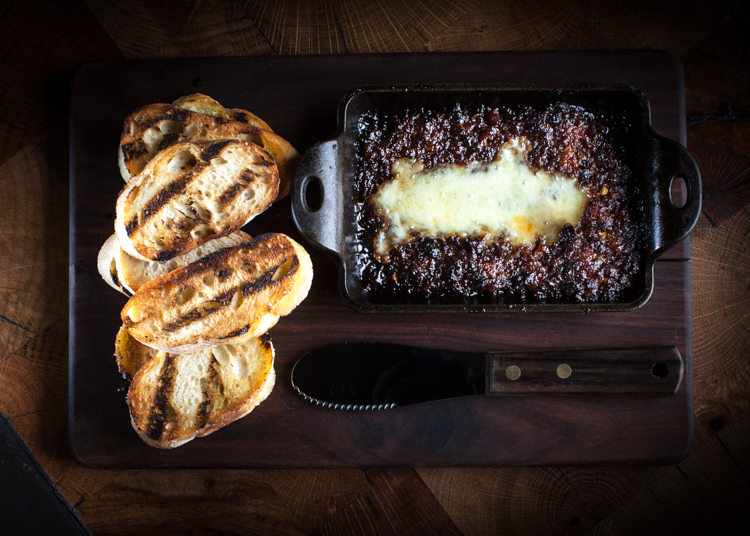 Every trip to Las Vegas is different, and if I could sum this one up, I'd say it was the discovery of so many great places in Downtown that are not the same old thing in the hotels. You can probably spend your entire vacation in Downtown in hip, delicious, affordable places that are comparable in quality to the Strip.
If you're into celebrity chefs, Kerry Simon's new Carson Kitchen (on Carson Street in Las Vegas, of course) is a spot you can't miss while in Sin City. Actually, the place is so good that even if you're not into celebrity chefs, you'll want to try this hotspot. It opened in July but already is a favorite with Las Vegas locals because it offers a contemporary twist on approachable comfort food.
You can easily walk from your Downtown hotel (eight minutes), but if you're lazy, you can drive and park on the street or in a lot nearby. They don't take reservations for parties smaller than six people, but you can call them when you're ready to walk over and if there is a wait, they'll put you on the list to save you time when you arrive. When you walk in, you'll find that the crowd is a nice mix of young, trendy people and older affluent people — something you never used to see in Downtown Las Vegas. But don't worry about dressing up, as the appeal of the place is its "casual smart" vibe, like our favorites in Honolulu's Chinatown.
Vegas food critic John Curtas (whom I'll talk about in another blog post) was so excited to find out that Sean Morris and I were headed there, he met us at the restaurant and arranged for our seats and dinner. In all honesty, I would be raving about Carson Kitchen even if it wasn't complimentary, and I still dream about those chicken skins. In fact, writing this post is giving me a huge urge to go back.
Carson Kitchen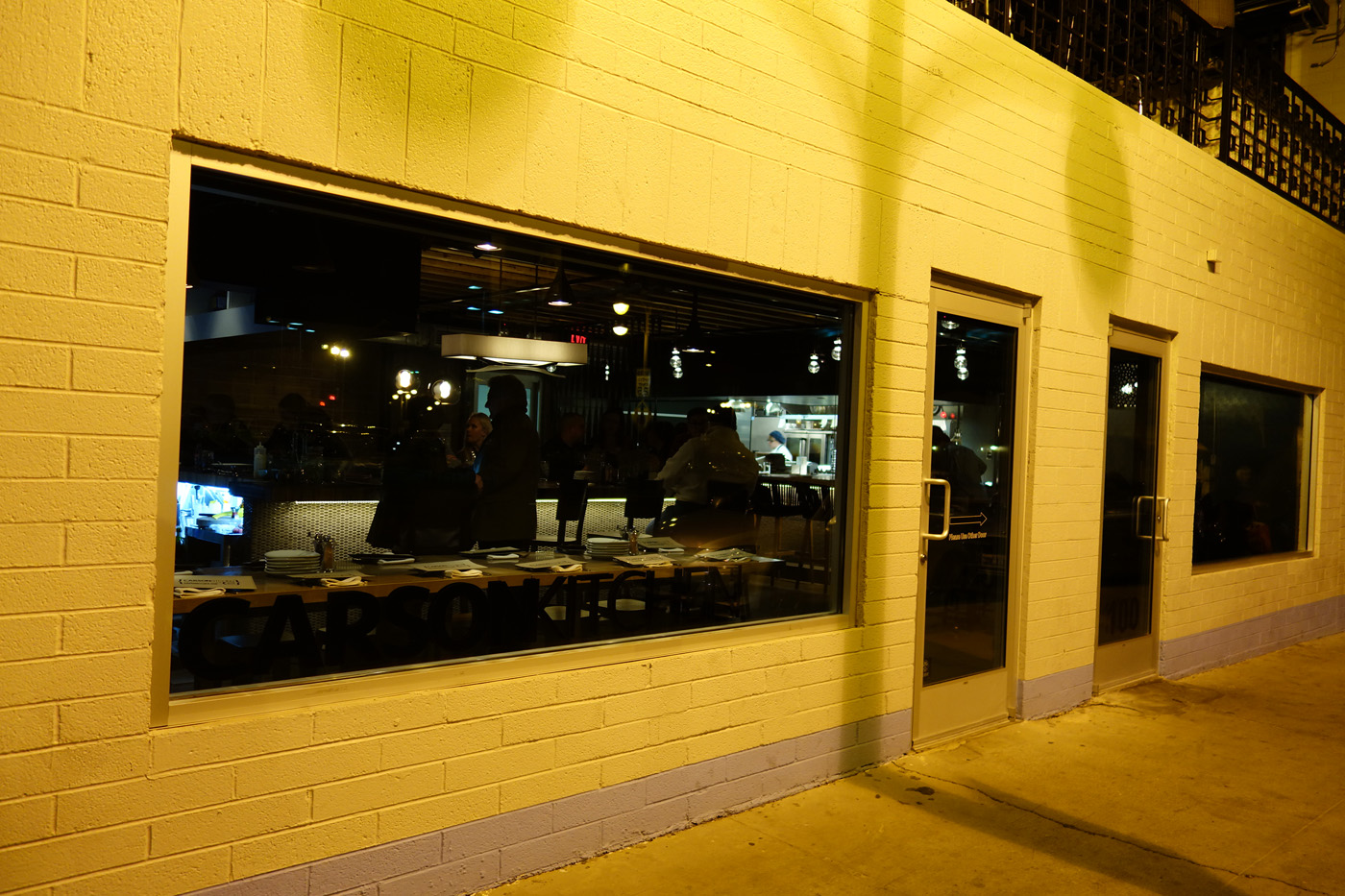 Carson Kitchen
124 South Sixth Street
Las Vegas, NV
702-473-9523
These were just the highlights. To see more photos from this trip, click here. Mahalo to Chuck Scimeca and his team at Carson Kitchen for a great dinner!
Up next: eat Las Vegas (yes, that's the name)!
Featured image provided by Carson Kitchen.