Vegas: A fun day on the Strip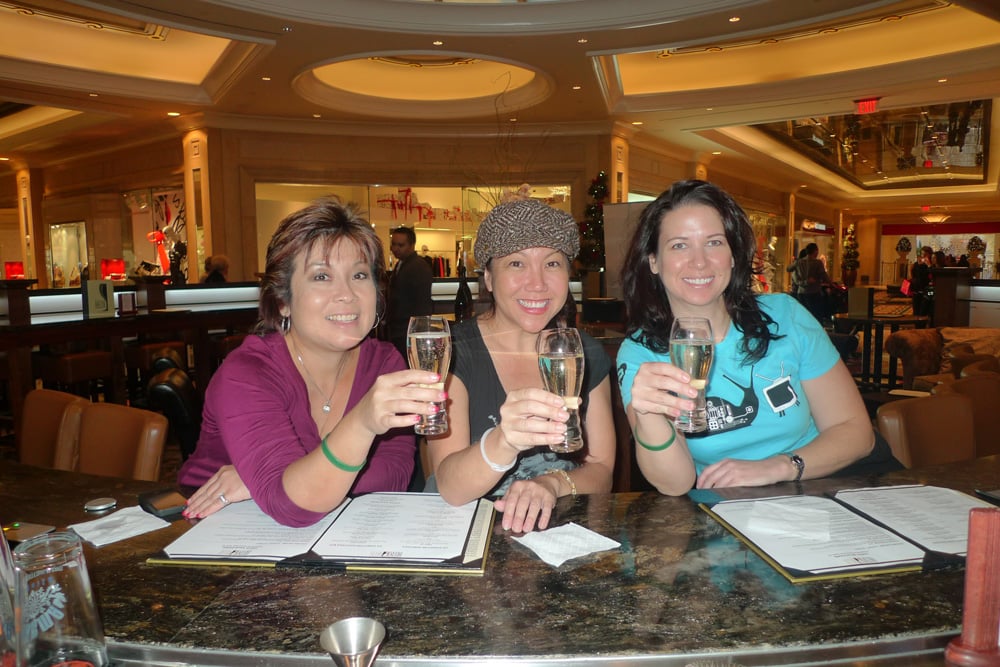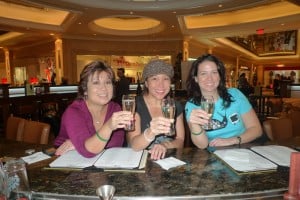 You can't do a lot in Las Vegas on Christmas Day, since a lot of places (outside of tourist areas) are closed. Even going to shows is a challenge, as many of them close for the holiday. My advice? Shop along the Strip and take in the elaborate decorations.
If you're planning to have Christmas dinner at a restaurant on the Strip (and you're staying downtown), the best thing to do is go there early in the day, leave your change of clothes in the car, and wander the Strip all day. If you try to get into the area at dinner time, you'll find the traffic is crazy and it may make you late. Everything on the Strip should be open except Fashion Show Mall.
I walked the Strip with Julie Yoneyama, who hadn't explored it since 1998; and my neighbor Amber Watt. Here are some shots from our day:
Everything is so big!
By the way, if you're traveling with young children, Bouchon is one of the few high-end Vegas restaurants that allows children under the age of five. The bistro-style restaurant is built for the added noise factor, and it all blends in.
Here's a video of the Bellagio Fountains. I love watching the dancing water, especially at Christmas.
Disclaimer: Air & hotel were provided by
Boyd Vacations Hawaii
for an assignment for InsideOut Hawaii.
========
You can read all of Melissa's blogs at www.nonstophonolulu.com/urbanmixplate. Follow Melissa on Twitter @Melissa808, on Foursquare as Melissa808, or email at Melissa@nonstophonolulu.com.
My recent blog posts:
Welcome to Vegas, baby
Where I'd tell the Obamas to eat
Hawaii: In Real Life ~ Midori-dori
Vegas lucky charms
Hawaii: In Real Life ~ holiday hot chocolate
Vegas, here I come!
Hawaii: In Real Life~building a gingerbread house
Tweets from the road: Marathon 2010
What's up with the knee high socks?
I want a Bit of Sugar!
Terry's Place and the Underground Chefs
What's your passion?