Upgrading to iOS 6 safely


If you own an iPhone, you may have heard by now of the latest version of the mobile operating system for iPhone coming from Apple today at about 8 a.m. This upgraded, iOS 6, is the sixth generation of Apple's offerings in the mobile arena and is packed full of nice features. Many of the new features are pretty useful for those getting the new iPhone 5 and those standing pat on the previous generations of iPhone 4 and iPhone 4S.
Before you go upgrading to the new operating system all willy nilly, there are a few precautions you should take or at least be aware of. This list is in no particular order; however, you should take mental note of them for a smooth transition to iOS 6.
Make sure iPhone is fully charged
One of the worst things that can happen to a phone is to have the battery die in the middle of an upgrade. This is especially important if there are some hardware-related upgrades being installed during the process. Normally these are called firmware updates and power failure during firmware updates can cause irreversible damage to your device.
Run updates while connected to a power source
For the same reasons listed above, it's good to update or upgrade while connected to a power source. Please note having a fully charged battery is not a good enough reason to update without the power connected. Think of it as double safety feature or double protection. Connecting to the power source is the manufacturer's recommended method to perform upgrades, and the fully charged battery is simply a precaution should you should lose wall power.
Make sure your iPhone is properly backed up
Just under 84 percent of all iPhone owners are already on iOS 5, featuring built-in iCloud backup facilities. I still find many folks are not backing their phone up to iCloud due to misguided fears or they simply never flicked the settings switch on. If you are a part of the majority, you don't have a lot to worry about, but you should at least check to see when the last backup was done. To be on the safe side, I recommend pressing the "Backup Now" button in iCloud settings. If you are not using iCloud, be sure to plug the sync cable to your computer and launch iTunes to backup your phone. Either way be sure you are fully backed up. Call me paranoid because I do both.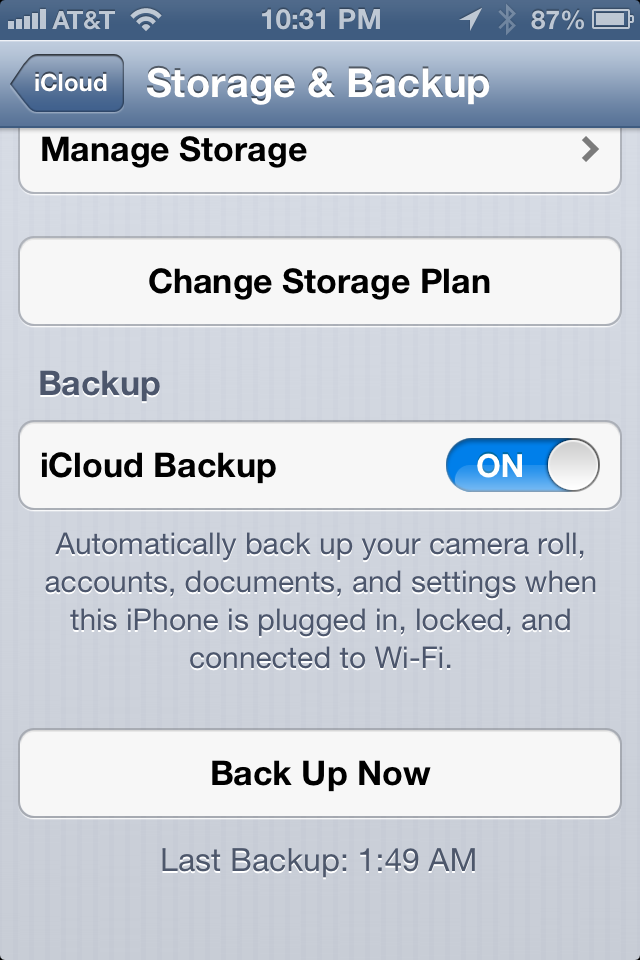 Make sure you have updated your iTunes
According to Apple's instructions and software requirements, you will need to be certain you are using iTunes 10.7 before updating to iOS 6. Most of the errors that arise during updates come from people missing this step in my experience as a former Genius for Apple. Simply run software updates on the Mac, and you'll be prompted to upgrade to iTunes 10.7 automatically. On a PC, you can run the Apple Software Updater from "Control Panel" if installed of download iTunes 10.7 from Apple.com.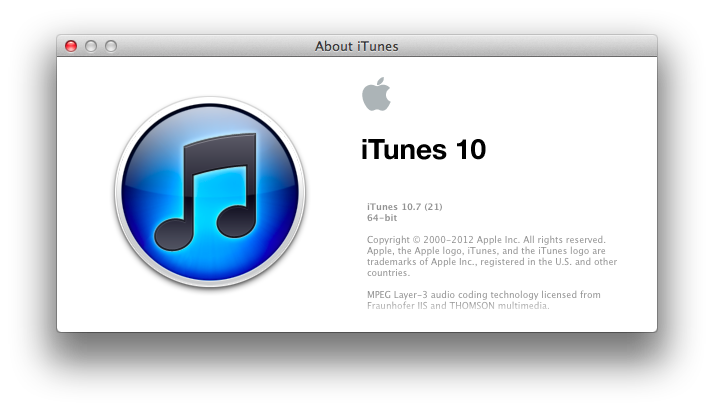 Be prepared to make multiple attempts
If you are expecting an important phone call at launch time, don't run the updates. If you are on the latest version of iOS 5.1.1, you will be able to run the updates using Apple's OTA or Over the Air update facility. You and about several hundred million others will be having the same thoughts, so expect the OTA upgrades to be a bit slower over the initial few days. You may get errors, just try again. Give your self plenty of time to allow for update errors.
Remember to update your apps
The software vendors have been updating apps feverishly to get ready for iOS 6. I just updated 21 apps as I'm writing this. I know that there will be many more updates to be done, and some apps may become very buggy during the first few weeks. If you have mission critical apps, you may want to check the developers website to see their progress and preparedness for iOS 6.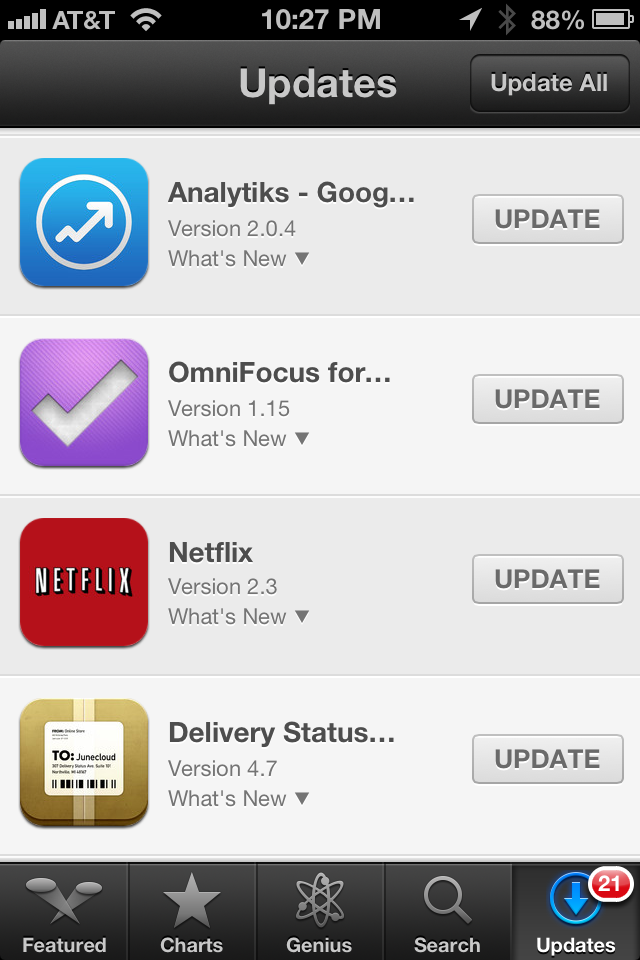 I hope you have a successful upgrade. You can contact the Nonstop Tech team on our comments section, Facebook page and Twitter should you have any questions.