Upcoming eats in Waikiki: Yokocho Japanese food alley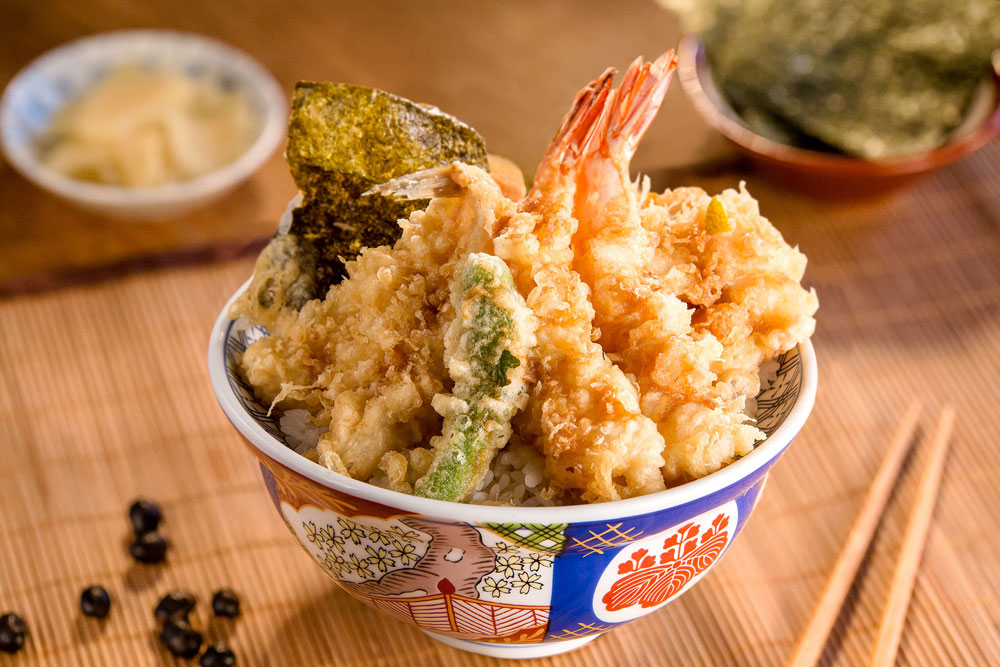 Billing itself as Hawaii's first gourmet Japanese food alley, Waikiki Yokocho is set to open Dec. 1 in the basement of Waikiki Shopping Plaza. Sixteen new-to-Hawaii eateries will fill a culinary village with three themed alleyways: Ramen Road, Noren Street with savory specialties like sushi and tempura, and Engawa Terrace for desserts. I've never been more excited for the beginning of December!
Here's what I'm looking forward to most.
Tsujita
Specialty: Tsukemen-style ramen with intense broths served on the side for dipping
From: Tokyo and Los Angeles
If lines around the block in Tokyo and L.A. are any indication, Tsujita is going to be a major draw on Ramen Road. The hype is real: I've slurped up the L.A. version multiple times. Kore wa oishii!
Nin Nin Curry
Specialty: Curry rice
From: Japan
Nin Nin says it will serve nostalgic Japanese curry rice dishes finished with French sophistication. What? I'm so there.
Kushikatsu Tanaka
Specialty: Kushikatsu (skewers of breaded, deep-fried meats and vegetables)
From: Osaka
Kushikatsu must be the pinnacle of all things fried to a golden-brown crisp. It's Osaka on a stick: Unpretentious, fast and delicious, dunked unceremoniously in a savory, tangy dipping sauce. And perfect with an ice-cold biiru.
Shichimusubi
Specialty: Musubi (rice balls)
From: Tokyo
Shichimusubi pays homage to the chief ingredient in musubi: It uses top-quality organic Japanese rice in its freshly made rice balls.
Kaneko Hannosuke
Specialty: Edomae tendon (tempura donburi rice bowl)
From: Tokyo
The Japanese have been frying food for a long time. The Edomae style of tempura means it hails from the Edo period, when shoguns ruled, and that the frying's done in flavorful sesame oil. Kaneko Hannosuke is also famous for its secret tempura sauce. And a soft-boiled egg tempura. And lines out the door.
Other eats and drinks coming to Waikiki Yokocho:
Baikohken – Hokkaido's shoyu ramen with thick chashu
Marion Crepes – Japanese-style cream-filled crepes
Ramen BARIO – Overflowing bowls of Kurume-style tonkotsu ramen
Beniya – Kyoto-style sushi and fresh seafood from Tsukiji
Umami Teppan Kingyo – Teppanyaki and okonomiyaki
Nomu – Whisky and cocktail bar
Tonkotsu Kasan Ramen – Tonkotsu ramen from Osaka
Nana's Green Tea – Green tea and matcha drinks
Sizzle – Yakiniku style grill featuring Wagyu beef
Waikiki Yokocho
2250 Kalakaua Ave.
Basement of Waikiki Shopping Plaza, same building as Buho Cocina y Cantina and Tanaka of Tokyo
www.waikiki-yokocho.com