Up close and personal at Maui Chef's Table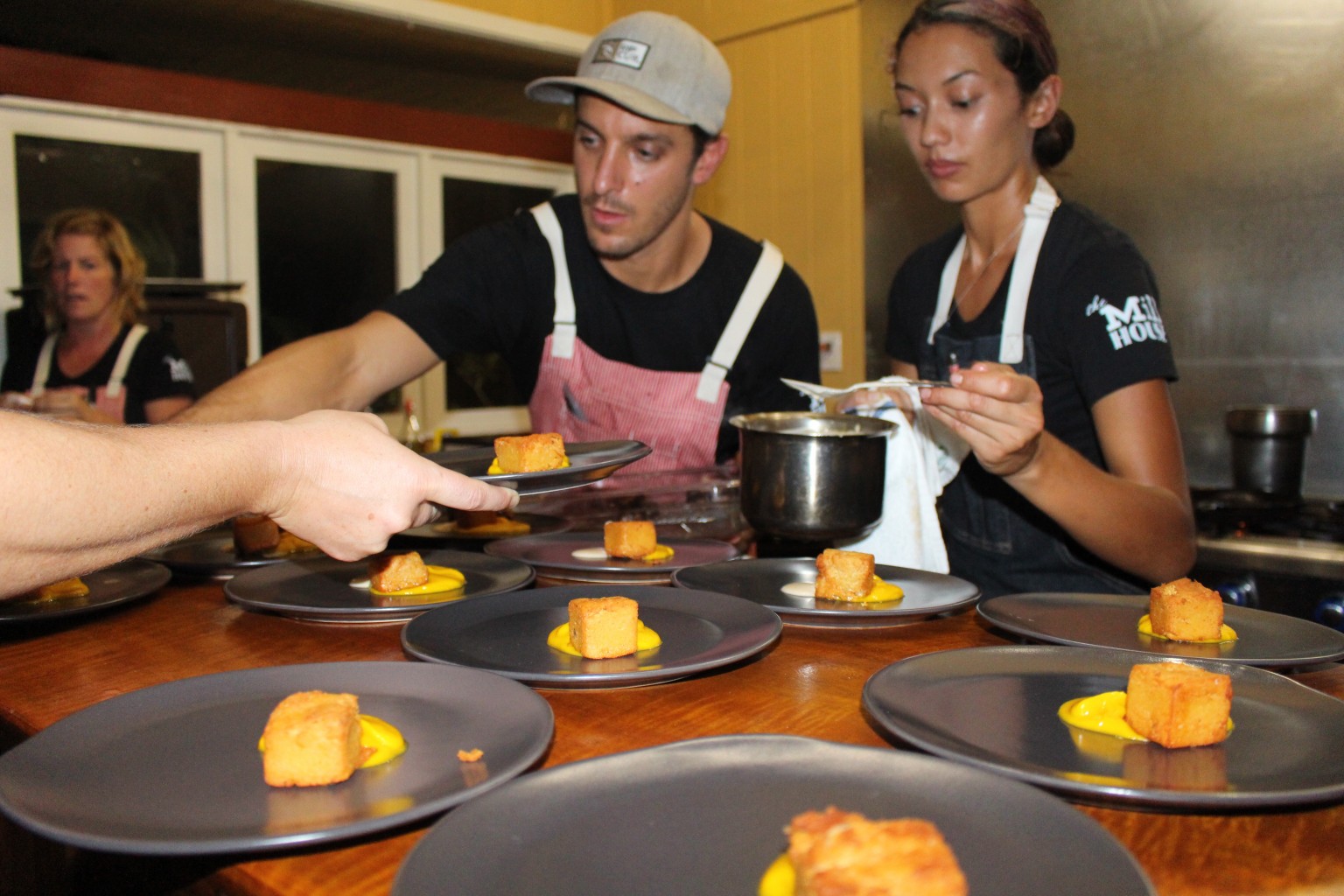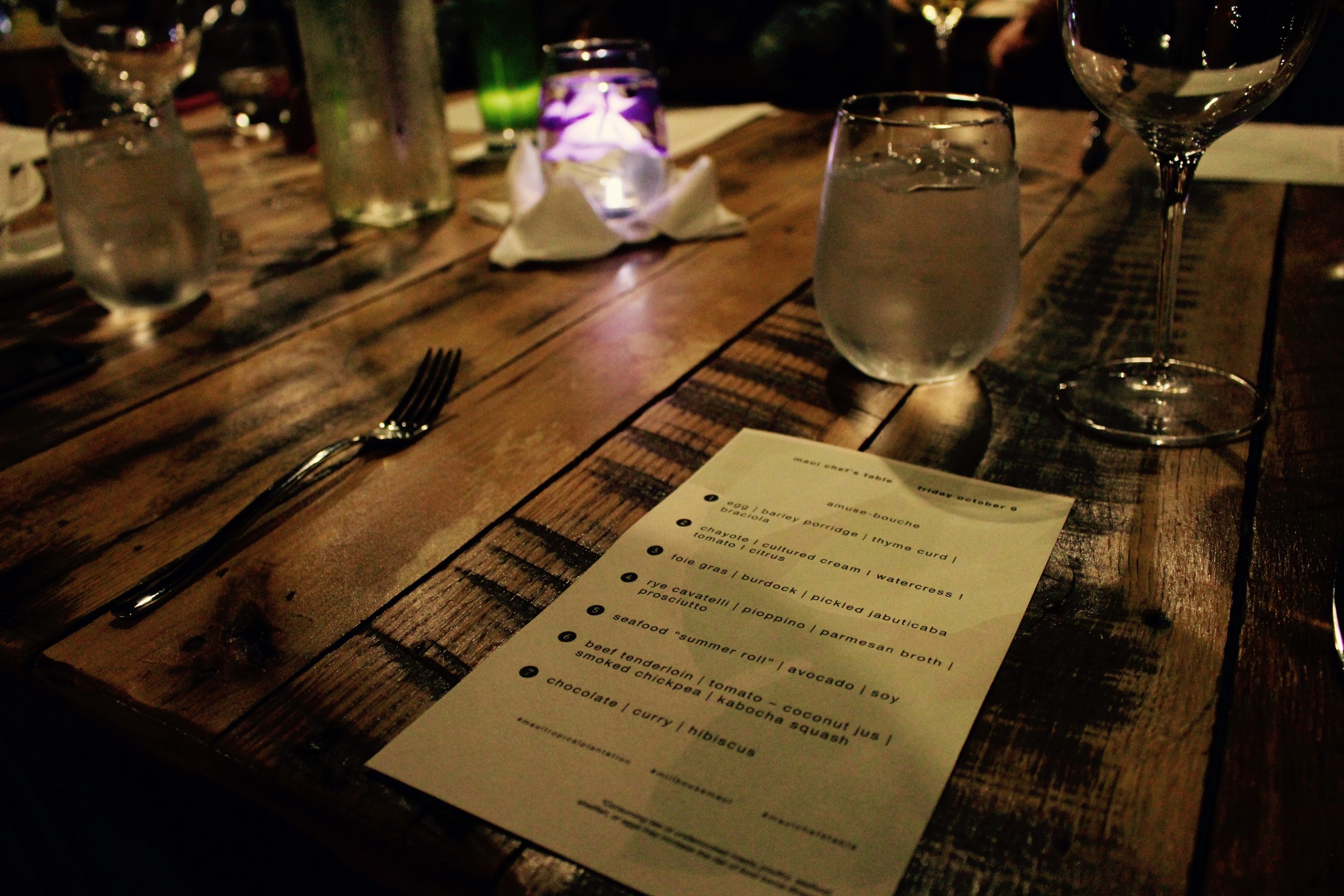 A cool Maui breeze caresses my face. In an outdoor dining room lit by candles, I'm at a communal table with people from across the globe. These are the initial moments of Maui Chef's Table, which recently reopened in a new location steps from the The Mill House restaurant at Waikapu's Maui Tropical Plantation.
When I told Maui chefs and foodies I was coming to Chef's Table, I got responses like "awesome," "phenomenal" and "amazing." Executive chef Jeff Scheer, named 2015 'Aipono Chef of the Year, opened Mill House to rave reviews about six months ago. He came up with Chef's Table on weekends to take diners on experimental flights of hand-picked, locally sourced produce and proteins from top farmers and ranchers. Menus change constantly, but beef is from Kula, shrimp from Kauai and honey from Haiku. Tonight's salad was in the ground on a 16-acre organic farm in the restaurant's back yard just hours ago.
A dinner concept that started three years ago in a commercial kitchen in an alley in Haiku is now a weekly al fresco dinner in the foothills of the West Maui Mountains. "People were just finding us. They were driving all the way from Napili, an hour and a half away," says Scheer. "It was pretty awesome. It was a little underground dining experience."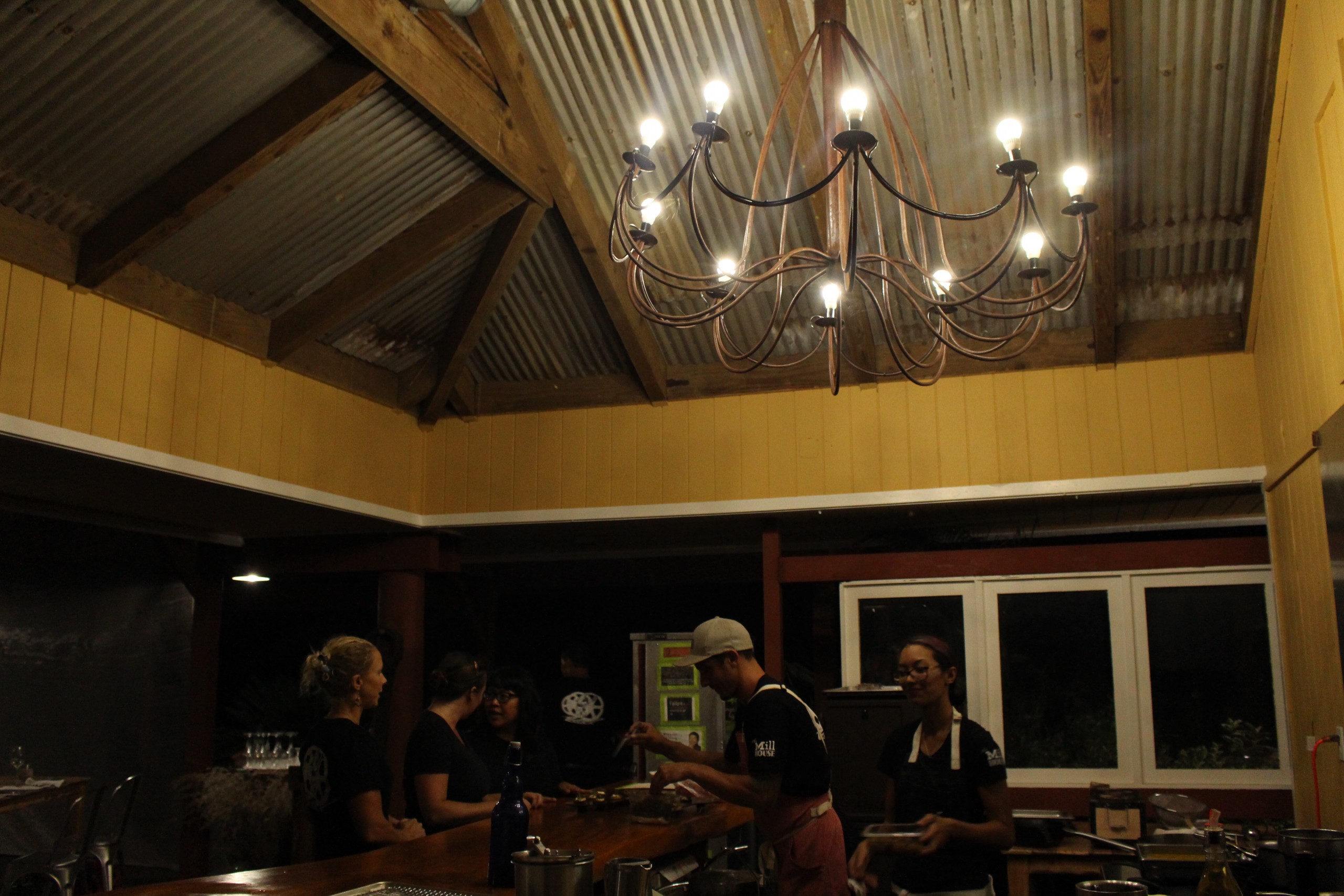 The buildout for Chef's Table, 20 yards from the restaurant, resulted in a custom outdoor kitchen and dining area where up to 36 guests feast on seven-course prix fixe menus. Between courses they chat, watch the chefs prepare dishes, take photos and socialize with Scheer and the staff. "A lot of times when we do something here it's the very first time," Scheer says. "We don't even know how we are going to plate it. We'll do it and then we'll taste it, refine it, then tweak it."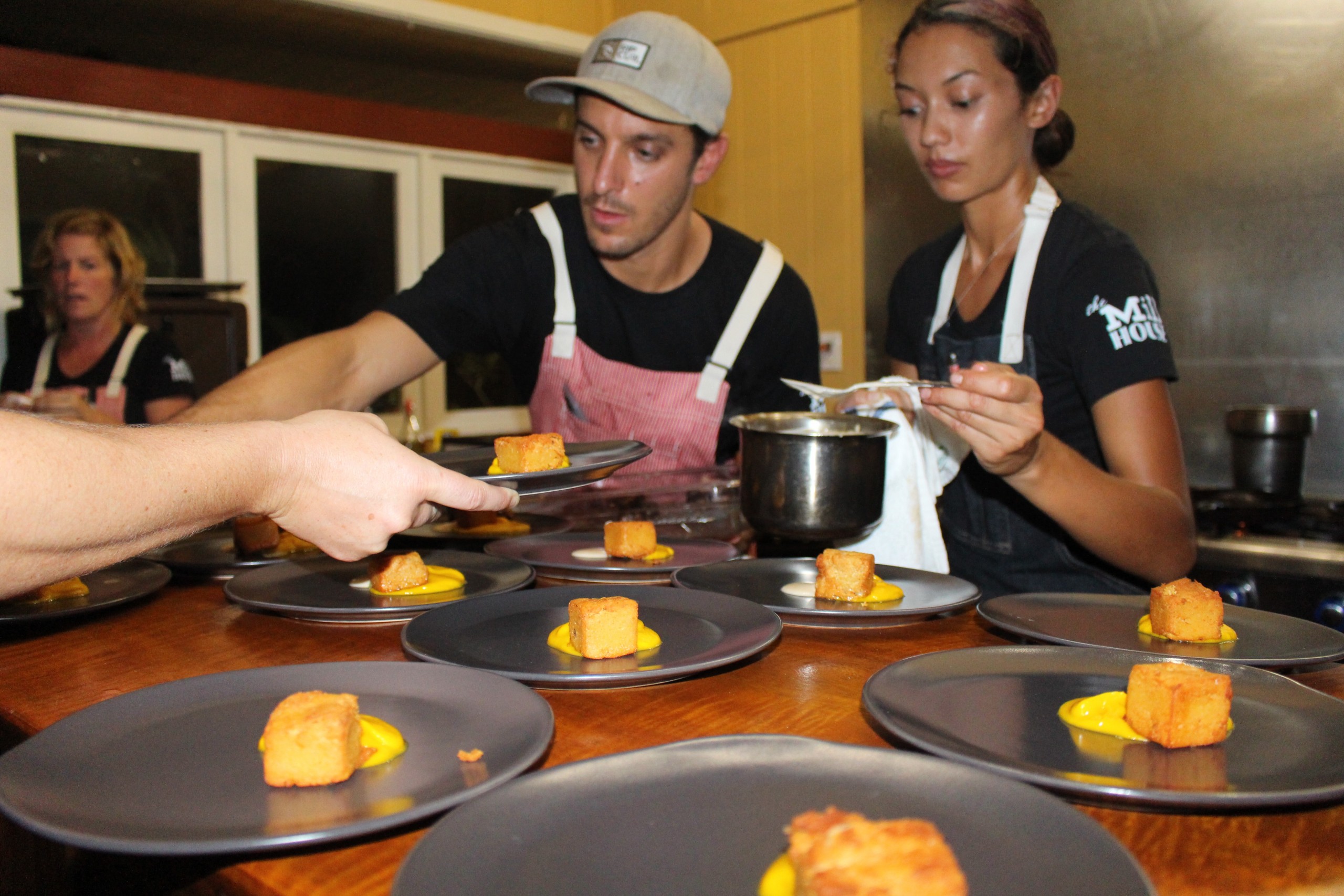 An Ohio native, Scheer is a graduate of the Maui Culinary Academy and spent time in kitchens in California and Oahu before launching Maui Executive Catering. His team works the restaurant seven days a week and Chef's Table on weekends, and plans to launch happy hour at The Mill House in November.
Scheer invited me to a recent sold-out Chef's Table. Here's a quick look:
I loved feasting on farm-fresh produce and proteins in an intimate dining room under the stars. The servers were friendly, approachable and attentive. It was a memorable meal that was refreshing in both focus and concept.
Maui Chef's Table
Maui Tropical Plantation, 1670 Honoapiilani Hwy, Waikapu, HI 96793
808-270-0305
Most Friday & Saturday nights, 6pm-9pm
Tickets must be purchased in advance
$150 per person, food only; cocktails and wine are available for purchase