UH's Culinary Institute begins a new chapter
The high-tech facility is set to welcome the next generation of Hawaii chefs this fall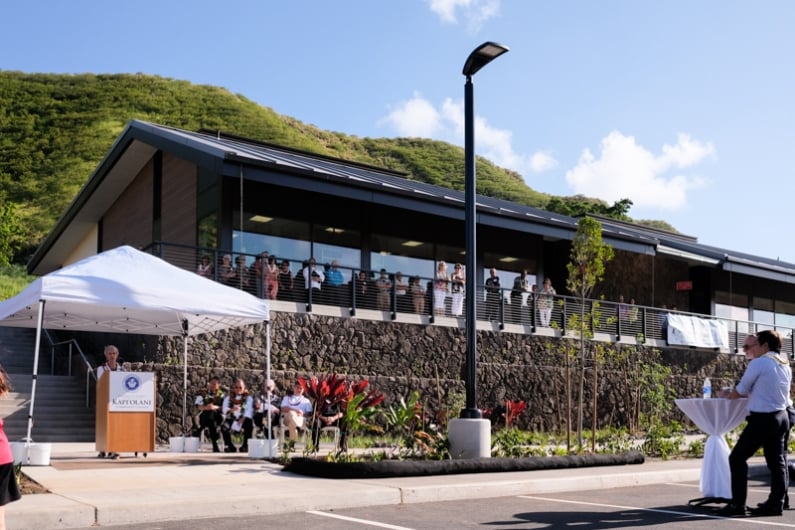 This is pretty darn majestic, I thought as we drove up to the new home of the Culinary Institute of the Pacific. Perched on the slopes of Diamond Head crater, this state-of-the-art facility is a testament to the generations of chefs the UH community colleges have graduated and to the teachers who trained them.
Annually, CIP graduates over 160 students with associate's degrees. It currently has about 900 students at various stages in the program statewide. The main objective for the Diamond Head facility is to give students a professional hands-on classroom training environment. During their studies at CIP, they'll hone their skills while learning the stories and cultural significance of the food they're preparing. Beyond the culinary program, the ultimate goal is for the students to pursue a bachelor's degree at UH Manoa or UH West Oahu.
CIP's first phase includes two culinary labs, each with eight stations or cooking suites outfitted with restaurant-grade gas ranges, ovens, broilers and other equipment. Each station has a monitor and camera for demonstration and review purposes. Students can watch an instructor prepare a dish on the monitor, and replicate it and capture the process on their camera.
This focus on innovation and technology in learning and practice makes CIP one of the fastest-growing programs in the UH community college system.
Phase two of CIP is still undergoing fundraising trials, where about $3 million of the estimated $49 million needed has been earmarked by private donors. In addition to a food innovation lab and patisserie baking lab, phase two will complete the facility with more classrooms, an administration office, signature restaurant and a 100-seat demo and competition auditorium.
UH is getting its own Iron Chef-style kitchen stadium, how cool is that?!
With the rise of the food scene in our islands and growing demand for kitchen talent and restaurant management, this facility comes in a clutch. Students will start learning there this coming fall semester.