UH Manoa Costume Collection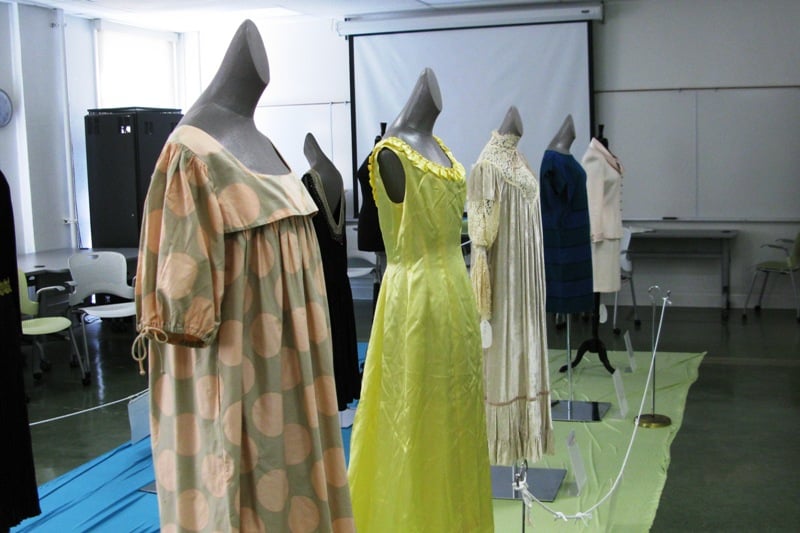 Students from the University of Hawaii Manoa's Fashion Design and Merchandising Program on Sunday conducted a group exhibition coinciding with the UH Manoa Museum Day. Students showcased their choices of items from the Historic Costume Collection "closet" and titled this year's exhibit, The Grand Affair. Associate Professor Shu-Hwa Lin took me on a personal tour and described the origin of the pieces in the spring collection.
The Historic Costume Museum, housed in the Fashion Design and Merchandising Program, formerly called the Apparel Product Design and Merchandising program, in the College of Tropical Agriculture and Human Resources, is one of the largest collections of garments, textiles, and related artifacts in an American university.
UH Manoa Costume Collection