Two recipe contests: Thank a Bee and Mangoes at the Moana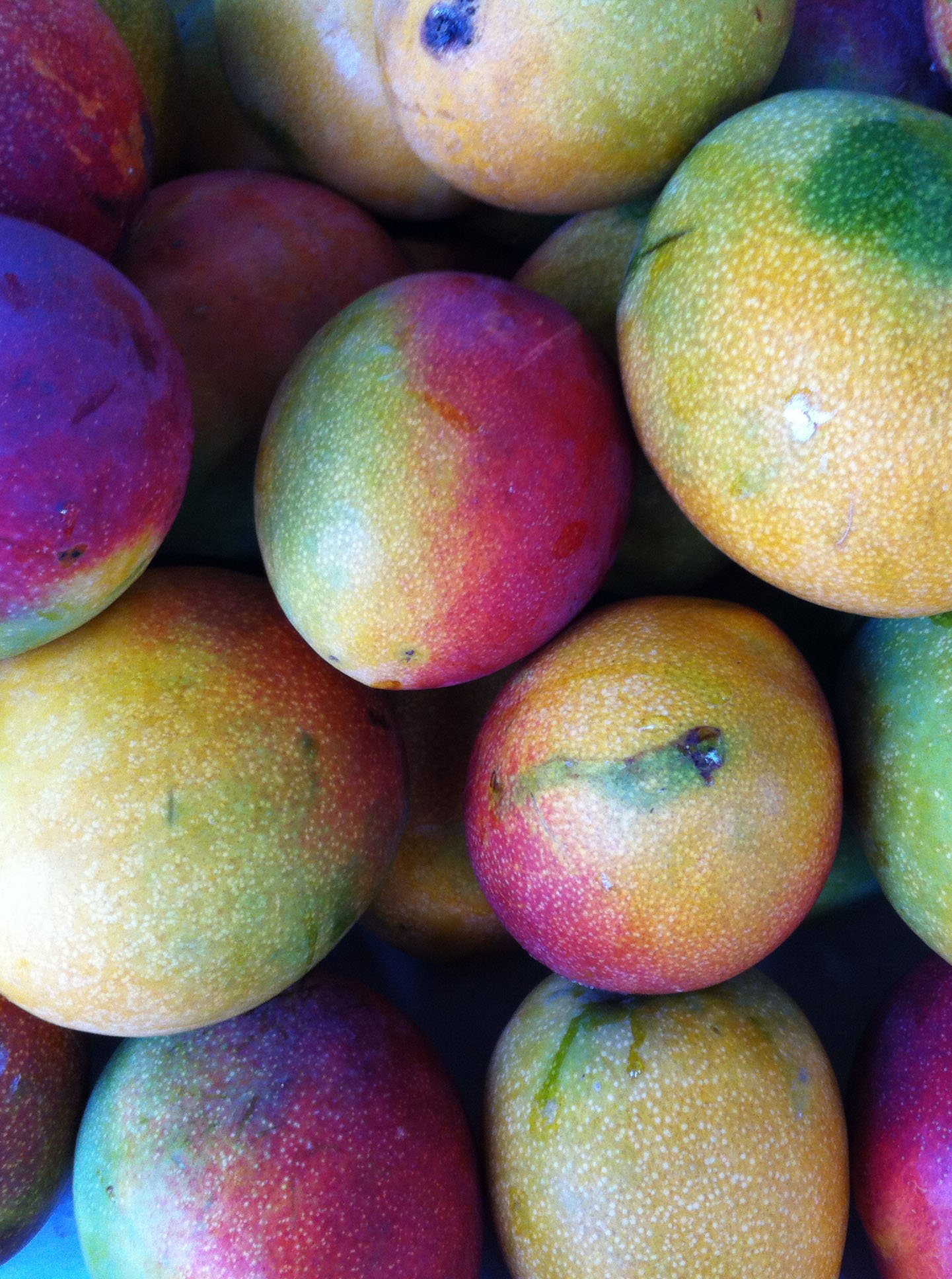 Hey, hot shot in the kitchen, bring it on.
Two recipe contests are coming up:
– The first: Thank a Bee recipe contest hosted by Whole Foods Kailua. This recipe contest hopes to raise awareness of the importance of honeybees in our food supply by highlighting bee-dependent ingredients—you're not exactly limited in this contest because two-thirds of the world's crops rely on bees for pollination. Some of the ingredients you can play with: avocados, beets, celery, lemons, lychee, macadamia nuts, watermelon.
Submit your recipes by Thursday, July 12. Whole Foods Market Kailua will choose three finalists, and on Tuesday, July 17, Whole Foods will cook the three finalist recipes for customers to sample. Customers will vote for their favorite recipe. First prize is a $75 Whole Foods gift certificate.
For the entire list of rules go to http://wholefoodsmarket.com/stores/kailua/thank-a-bee-recipe-contest/
– The second: Mango recipe contest at Mangoes at the Moana, July 21. Enter in two categories—baked goods and mixed plate (anything other than a baked mango entree). Deadline for entrees is July 9 and the grand prize is a two-night oceanfront room at the Moana Surfrider, dinner for two at the Beachhouse, and afternoon tea for two. (I'm one of the judges and I'm looking forward to tasting the mango madness!) For details on entry, visit http://www.moana-surfrider.com/dining/specialevents/mangoes/mangorecipe
Learn more about the Mangoes at the Moana event, which includes a mango tasting event with professional chefs, at http://www.moana-surfrider.com/dining/specialevents/mangoes/