Two days in Boston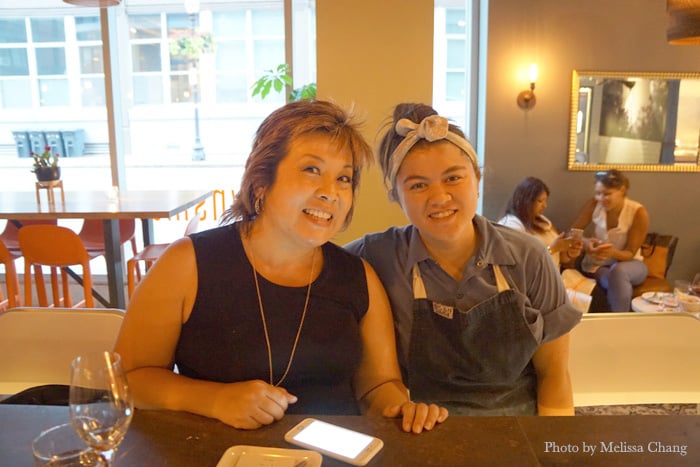 On my way back to New York from Maine, Jodie dropped me off in Boston, where I would spend two days before catching my next flights home. I hadn't been to Boston since I was nine, so I was curious to see if it was a place I might want to spend a real vacation next time.
Boston is rich with history, so it's definitely a place you'd bring your kids to learn about the various people and events that built America, and see the landmarks they read about in school. You can also see where famous historical people are buried, in just one place.
If you have kids, take them on the Freedom Trail, which is available in tours or self-guided walks. One of the busiest spots is and the historic Faneuil Hall, which is also known as the "Cradle of Liberty." It's now a part of a larger festival marketplace, so you'll find a lot of restaurants and retailers along with hordes of tourists there.
To be honest — and maybe this is because it was peak tourism season — I didn't care for most of it. It seemed like it might be an interesting walk, but it was so crowded that I couldn't enjoy myself. And I definitely couldn't get a clean shot of anything. And, like Washington, D.C., which is also full of historic monuments, I didn't feel a very personal connection or vibe. I'm willing to try it again sometime, but it's not at the top of my list.
After making the drive in from Maine, we were looking for someplace casual, but good, and not overrun with tourists like Boston's North End. Our Will Chen (who's from Boston) texted me a bunch of places to try. You will want to go to Legal Seafood, but the wait will be about 45 minutes. You'll want to try restaurants in Boston's North End, only to find lines out the door of every establishment. If you can find parking. So if you're like me and want to be a little less touristy, here are some spots to try.
Summer Shack is a good, casual spot for foodies, families, locals and tourists alike.
Summer Shack
50 Dalton St.
Boston, MA
617-867-9955
B&G Oysters is another solid Will Chen suggestion. I don't know how crowded it gets at night — it looks like a great pau hana watering hole — but it was pretty mellow at lunch.
This is the front, but the entrance is in back. You can opt to sit in the restaurant or in the open air patio.
B&G Oysters
550 Tremont St.
Boston, MA
617-423-0550
If you don't have time for anything else, stop in at Townsman. Owner/chef Matt Jennings has won the James Beard Award for Best Chef, Northeast, among other significant awards, but the vibe is casual-chic and very comfortable.
If I had more time, I would have had a full meal, but I had a reservation somewhere else. So I had to just go early and have a salad.
Townsman
120 Kingston St.
Boston, MA
617-993-0750
One last shout out: when I visit again, I have to make time to visit Corfinio in Easton, which is about 30 minutes south of Boston. I just couldn't figure out how to make time to visit chef Chris Lamphier, whom I've been following on Instagram for a few years now. He's also tied to Mark Noguchi, as they went to culinary school together. Congrats on your new baby girl, chef!
Chris Lamphier (left) sending me an instagram greeting as he eats an Island Creek oyster in his restaurant.
Welp, since Chris recommended the Island Creek Oyster Bar, I had to try it.
One of the cool things about this place is their oyster menu. You can choose your oysters based on price and location, and the staff will help you decide based on your preferred flavor profile.
Island Creek Oyster Bar
500 Commonwealth Ave.
Boston, MA
617-532-5300
And that concludes my East Coast vacation! Mahalo to Search Hawaii TV and Hawaiian Airlines for getting me there. For more photos from my New England vacation, click here. To see the photos from my work trip to New York and Block Island, click here.
In two weeks, follow me on social media as I head to Hokkaido!