Tsukada Nojo: a fresh izakaya opens near Waikiki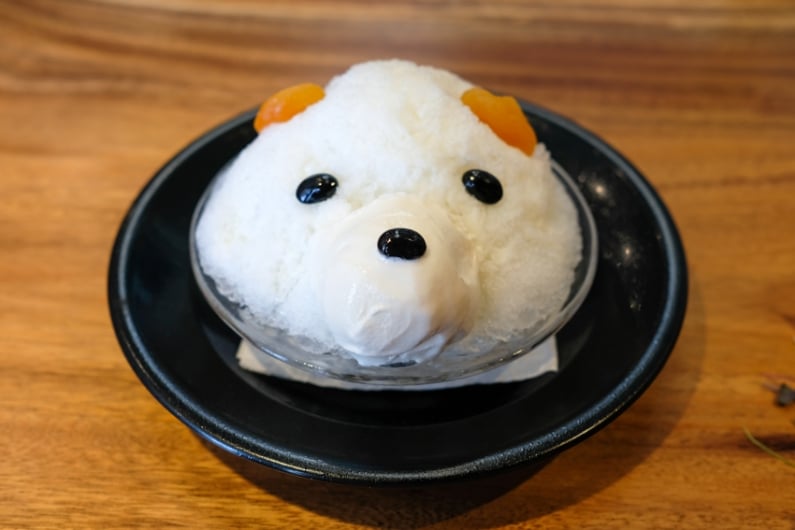 Tsukada Nojo, an established Japanese chain of nabe restaurants and noodle shops soft-opened their first Hawaii location near the convention center in early March with an emphasis on a rustic, group-friendly eating experience. Nojo in Japanese means farmer and thusly most of the ingredients are sourced from local farms and purveyors of all sizes.
The restaurant's atmosphere is very Shimokitazawa, a bohemian district in the Setagaya ward of Tokyo: lots of natural tones, mango wood tables, chambray shirts and loads of natural light fill the space. The menu brings a modern, almost trendy, interpretation to many Japanese classics like chicken namban and nikumaki (meat roll) but the main focus is on the (supposedly) beauty-enhancing collagen enriched nabe hot pot soups and a variety of interesting family-style dishes and appetizers.
The bijin broth I sampled was unmistakably chicken-based yet mild in flavor. I was told that when the broth simmers with its accompanying vegetables and tsukune meatballs, it produces a richer result. Overall, the nabe is light and the portion of accompanying ingredients seems small so you'll want to order additional dishes if you're hungry. If you ask me, $50 is a little steep for a pot of nabe, but no one said the path to beauty was cheap.
Glancing over the menu of shared plates, a number of items caught my attention: a chopped salad with unagi ($16 full/$9 half), a hamburger steak stuffed with tomato ($18), and avocado cured in saikyo-miso ($12).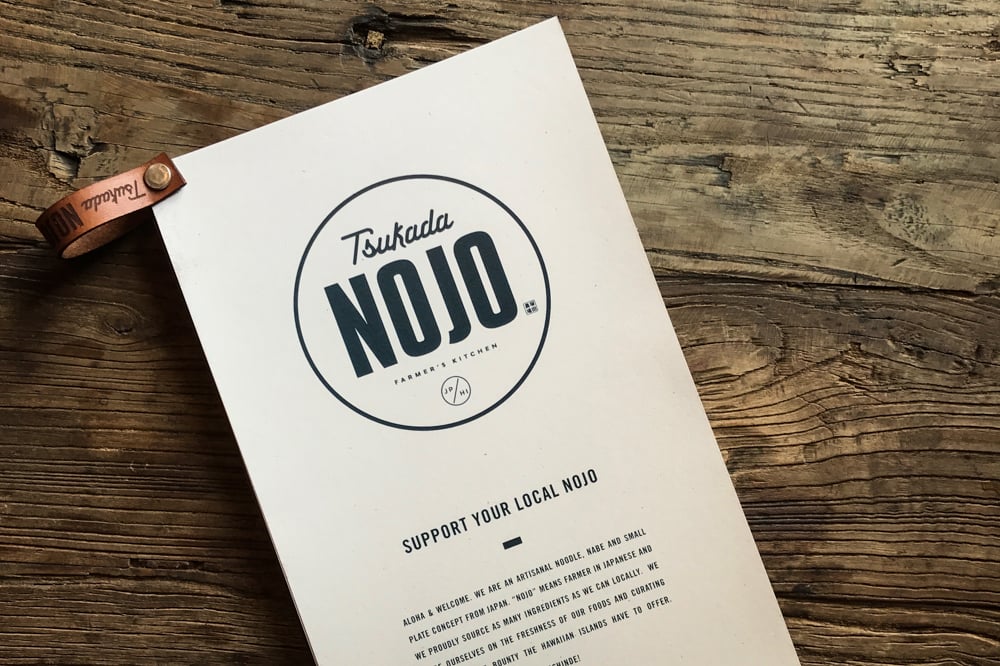 The avocado is coated for 24 hours in saikyo-miso, a high grade of miso paste that's inherently sweet from the fermentation process and imparts its own mild sweetness on the creamy avocado. When combined with wasabi, it does a number to your palate, making it one of the more peculiar things I've tasted recently.
The nikumaki riceball ($3.50 plain / +$1 for cheese or spicy garlic chili) is reminiscent of the bacon-wrapped yaki onigiri at Tori Ton. The sauce is on the sweeter side, but the strong pork belly flavor is there and that's all that matters. I'd opt for the cheesey version for ultimate umami impact.
Despite it not being crispy, the juicy Nojo chicken namban ($12) was one of my favorites. Mostly because I love homemade tartar sauce, but also because the chicken is just so tender and flavorful – you can tell it's jidori. You could honestly dip anything in that tartar sauce and it would become your favorite thing.
Have you noticed a trend with the chicken, yet? Another dish, the umami shichimi chicken wings ($10), are good bar fare with a nice balance between sweet and heat. If I were snacking, I think I'd order this to go with my beer.
The emphasis on farm-to-table cuisine is no more evident than in the chicken veggie tacos, a very health-conscious-LA-style take on chicken tacos made with watermelon radish (in place of a tortilla), curried chicken, cilantro and red onion. I felt healthy eating it.
It seems these days a dessert isn't a dessert unless it's Instagram-worthy. Nojo's polar bear ($9), a milky shave ice dish with fruit, black bean, mochi and vanilla ice cream, is just too kawaii not to share. I enjoyed the refreshing Calpico-flavored ice the best.
The kitchen creativity doesn't stop with the food: one of the most surprisingly delicious items I enjoyed was Nojo's kale ale. That's right. A beer with kale. Nojo has found a way to tap Maui Brewing Co's Bikini Blonde ale with cold-pressed kale juice to create an unexpectedly tasty beer cocktail. Oh, kale yes they did. And before you knock it, you had better give it a try. I was skeptical myself but now I'm hooked.
Parking is limited in the lot adjacent to the building, however, the word is management plans to incorporate valet parking in the coming months. Right now, Nojo is only open for dinner but plans to open for lunch on Monday, March 20 at 11:30 a.m. A grand opening with expanded hours is planned for early April. In the meantime, I'll see you at the bar for a kale ale!
Tsukada Nojo
1731 Kalakaua Avenue
Lunch 11:30 a.m. – 2 p.m.
Dinner 5 – 10 p.m.
@nojohawaii on Instagram