Tropical fruit tasting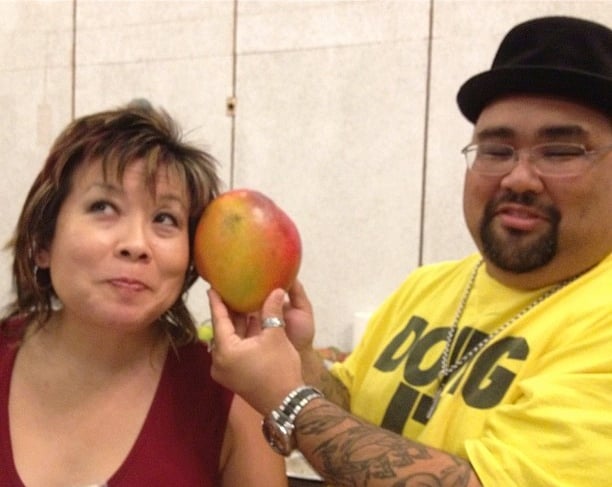 "Wine tastings are old school," said Makaha Mangoes' Mark Suiso, at Friday's Hawaii Tropical Fruit Growers Conference at the University of Hawaii. "If you want to do something really special at your party, have a tropical fruit tasting."
The fruits we're all used to were there — papayas, pineapples, lychees and tangerines, but there were others that appeared to have been pulled from Darwin's grab bag, like the red- and yellow-fleshed dragon fruit.
Even the mangoes were a sight to behold, including varieties like the voluptuous Rapoza, which literally grows to the size of your head, or the equally salacious Gouveia mango, which can be easily identified by it's nipples. Other unique fruits included rambutans, jack fruit, sapodilla, canistel (also known as egg fruit) and durian.
The purpose of the tasting was to educate. Hawaii has all but two micro-climates (those missing are arctic and sub-arctic). This means that Hawaii's farmers can grow virtually any plant on the planet. Yet, people here don't know what to do with them. It's the hope that by exposing people to different fruits, they'll eventually create a greater demand for different varieties of locally grown fruits.
Here are some of our favorites from the tasting: