Treetops reopens at Paradise Park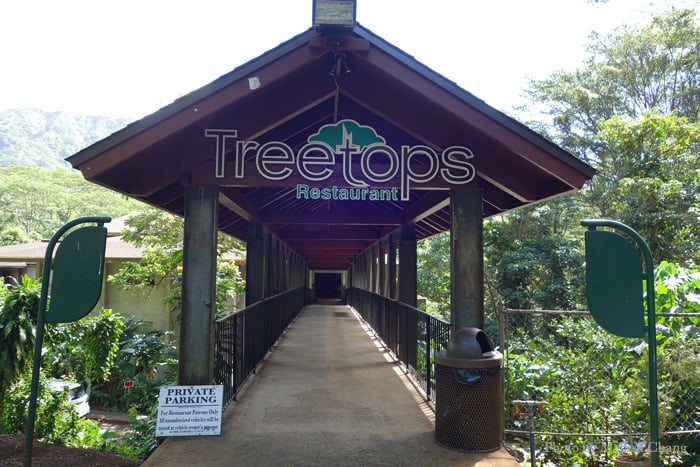 There aren't a lot of individual restaurants in metro Honolulu that can accommodate large parties, so it's nice to hear that the Treetops at Paradise Park has reopened after closing at the end of 2013 for renovations. The park itself has been closed since 1994 — the company I worked for helped find their birds new homes, "cheep" — and the restaurant has mainly served as a restroom for people who go to Manoa Falls.
Paradise Park opened in the late 1960s, attracting busloads of school kids and tourists to see the exotic birds and gardens, and later a dinosaur exhibit and mazes. The owners now want to turn the former botanical and zoological garden into a Hawaiian cultural center for hula and music, and revitalizing the restaurant is the first step.
If you want to check it out, Treetops is currently only open for lunch from 11 a.m. to 2 p..m. daily, although they plan to start dinner service next month. There's no ala carte menu, just a Hawaiian food buffet for about $20 per person (including soft drinks, coffee or tea).
They also have desserts on the buffet line, featuring local flavors. My favorite was the banana cake; Olena Heu loved the haupia-taro tarts.
The man behind the food is Executive Chef Mark Gedeon, who has worked more than a decade at Roy's Restaurants in Hawaii Kai and Waikiki, and Tiki's Grill and Bar.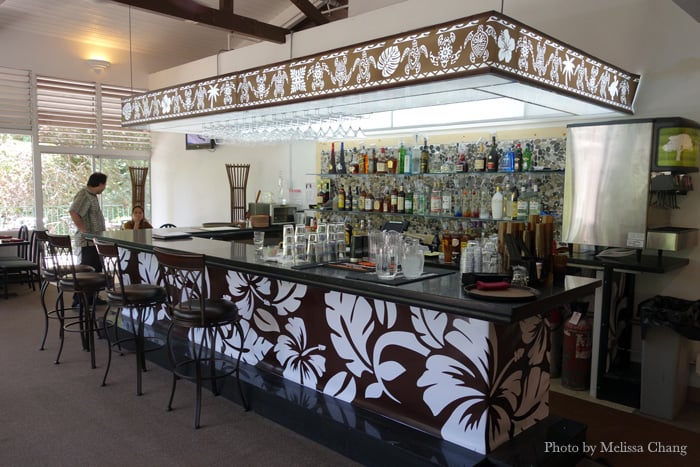 Since they aren't open for dinner, there is no happy hour, but they have a small bar on the side for people who want to pair their lunch with a cocktail or for those who don't need a full buffet meal but want to watch a game in peace.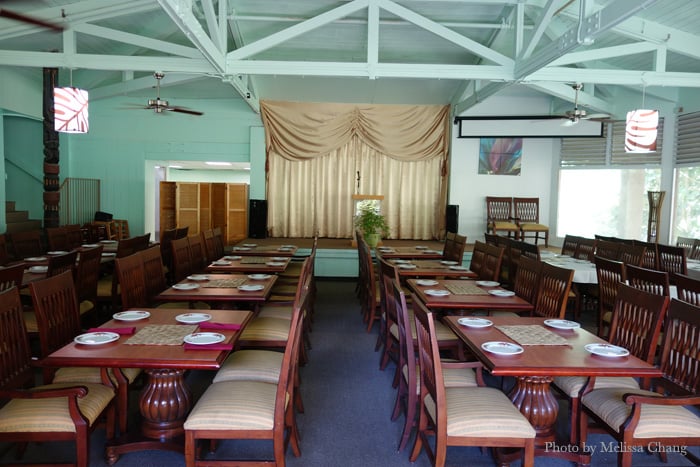 I should have taken a photo of the main room, but I was so busy touring that I forgot that! The main room and lobby area has had more updating done. This is a separate event room with its own stage, so they can accommodate different or larger parties. The entire facility can seat about 300 people, and they'll open for dinner events for parties of 40 or more.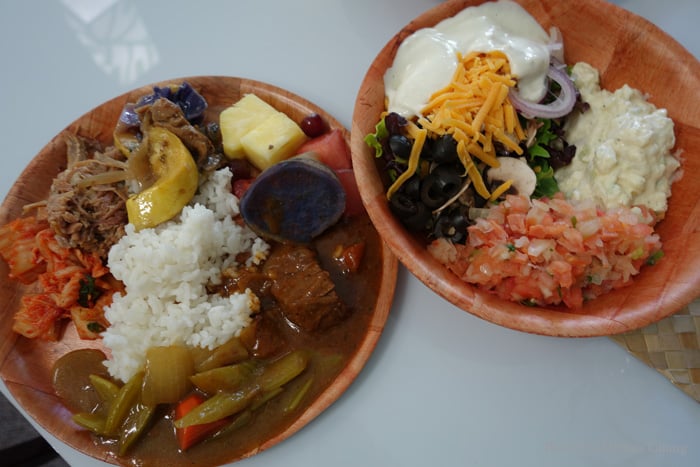 My lunch. I only ate a little more than half so I could go back for squid luau.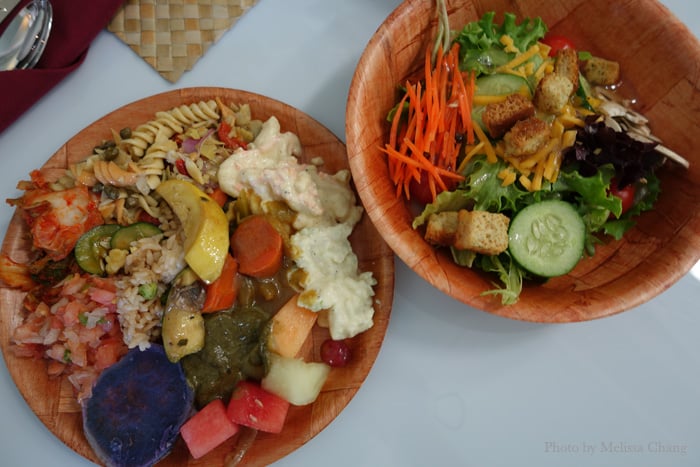 Olena's lunch.
Treetops is open daily from 11 a.m. to 2 p.m.; when dinner starts they plan to be open from 5 to 8 p.m. There is ample free parking; pass the parking attendant for Manoa falls and let them know you're headed to the restaurant. Then proceed straight ahead and turn up the sloping driveway on the left.
Treetops
3737 Manoa Rd.
808-988-6838