Traditional to Contemporary Moon Cakes at Sing Cheong Yuan Bakery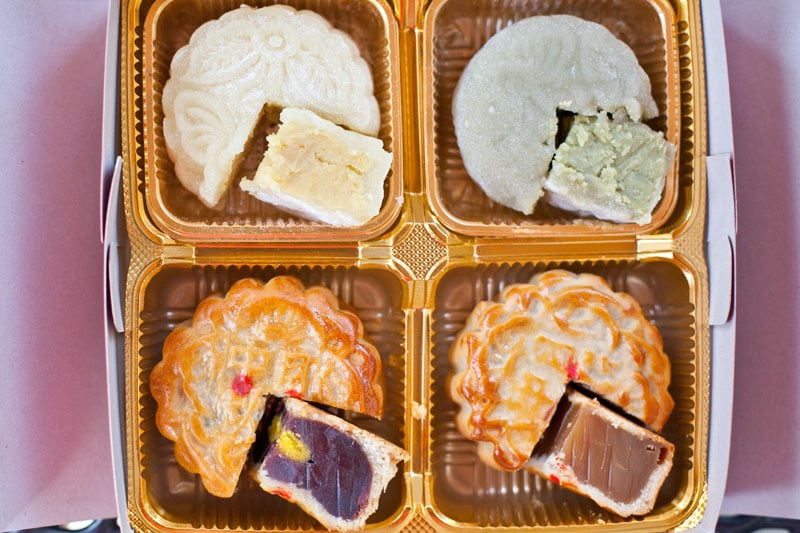 Mei Fang's favorite moon cake is the durian one. Fang is the owner of Sing Cheong Yuan bakery, the place to pick up the traditional sweets for today's Moon Festival celebrations. Except the durian moon cake isn't exactly traditional. Sing Cheong Yuan in recent years has been making more colorful, contemporary moon cakes in addition to the usual lotus-seed paste and salted egg yolk varieties baked into a thin, glossy brown crust. Instead, the durian and other fresh-fruit moon cakes such as mango and honeydew are wrapped in a super-thin layer of mochi. She loves to pop them in the freezer for about 30 minutes, where they firm up like mochi ice cream.
It's been a while since I've eaten durian—maybe I'll like it now, I thought as I picked one up. Nope. When I opened the package at my desk, a nearby co-worker wondered if there was something rotting in the office fridge. I guess I'll stick to the green tea moon cake for something new, and the lotus-seed paste for something old.
Happy Mid-Autumn Festival!
Sing Cheong Yuan, 1027 Maunakea St., 531-6688