Tracy Chan's picks for New Year's Eve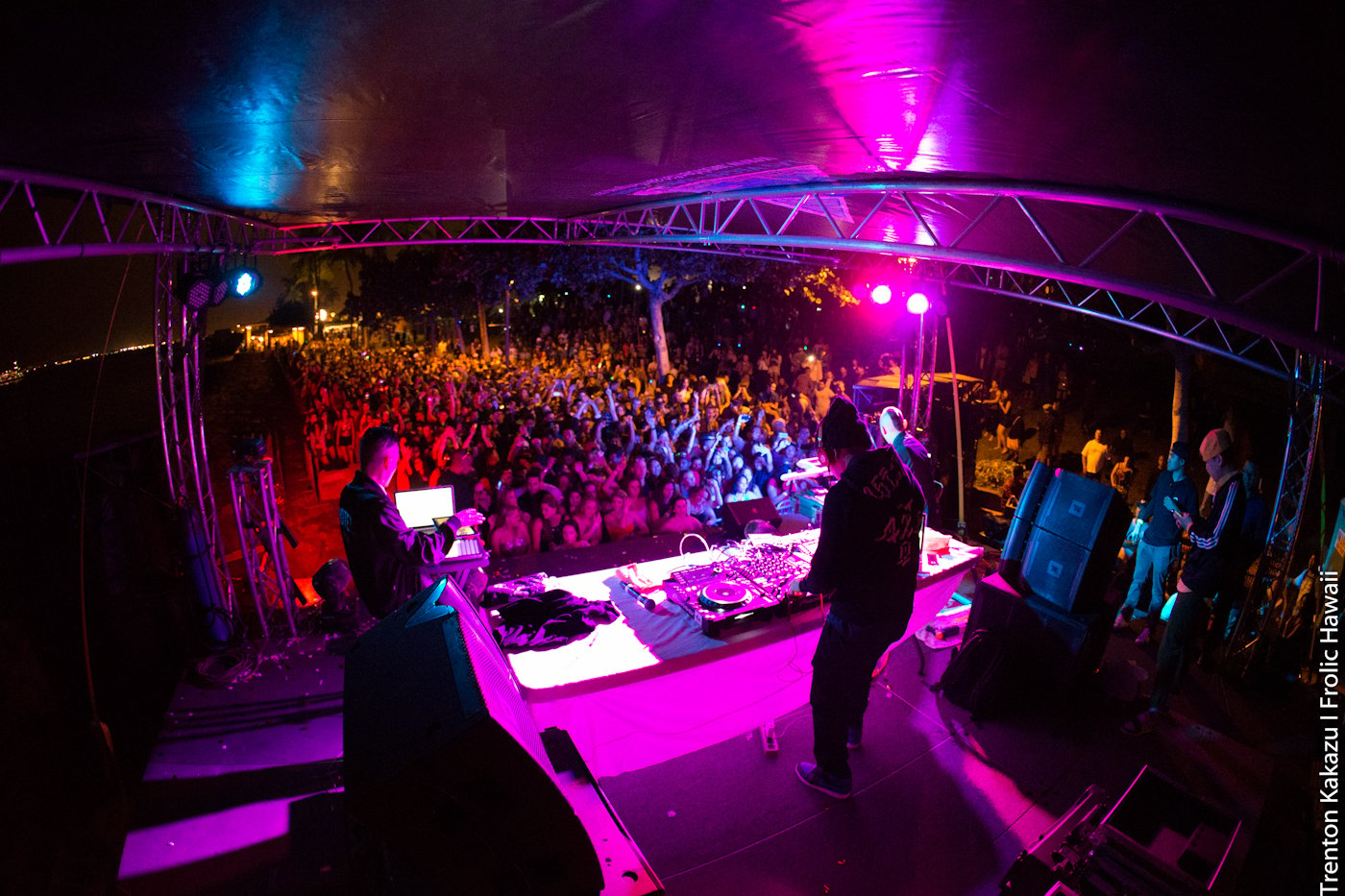 Tracy Chan is a seasoned nightlife expert: She's been covering every major party in town for years. We asked for her best recs for Thursday night.
What are YOU doing New Year's Eve? If you answered with an eye roll and an "I don't know," here are a few of my top picks to help you out. You know the drill from those Facebook quizzes: Just pick which statement matches you best!
Please note that space is limited for a lot of these, so you may want to make reservations as soon as possible.
---
YOU: "I want to party like there's no tomorrow."
Our pick: PROHIBITION: NEW YEAR'S EVE 2016 @ M NIGHTCLUB
9 p.m.-4 a.m., $40 regular-$400 VIP packages. Tickets and more info at mnlhnl.com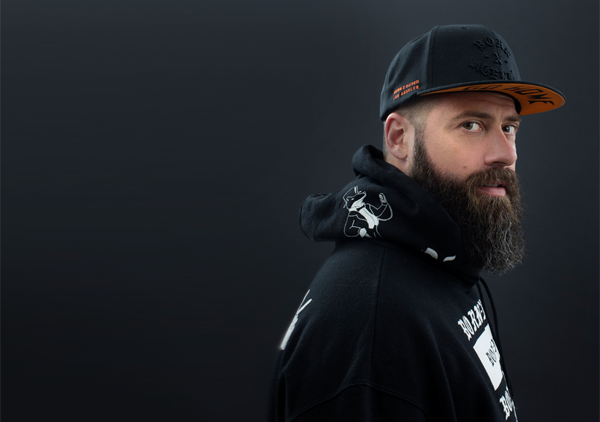 Sure, the description for this Roaring 20s themed party says "ritzy" but you KNOW that's just another term for "packed, sweaty dance floor, sexy bodies grinding up against each other, and – wait, who's that hottie over there?" If you're looking to party hard and quite possibly not remember everything the following morning, M Nightclub rages til 4 a.m. with S.K.A.M. Artist DJ Fred Matters headlining. Indoor/outdoor block party starts at 9 p.m. Flapper/20s gangster attire recommended.
Other great party spots with a view: SKY Waikiki's Masquerade Ball (SKY Waikiki, 8 p.m.-2 a.m., 21+, $125 GA, $225 VIP) BUHO's NYE Midnight Kiss (Buho Cocina y Cantina, 8 p.m.-2 a.m., $50 GA pre-sale/$100 at the door, $175 Midnight Kiss dinner), NYE LUX at The TRUMP (Trump International Tower & Hotel, 8:30 p.m. to 12:30 a.m., starts at $125).
---
YOU: "I want some really good food and a classy atmosphere."
Our pick: AMA'AMA NEW YEAR'S EVE 3-COURSE PRIX FIXE DINNER @ DISNEY AULANI
Served from 5 p.m. to 9:30 p.m., $125 per person. Tickets and more information at resorts.disney.go.com . For reservations, call (808)674-6200 between 8 a.m.-9 p.m.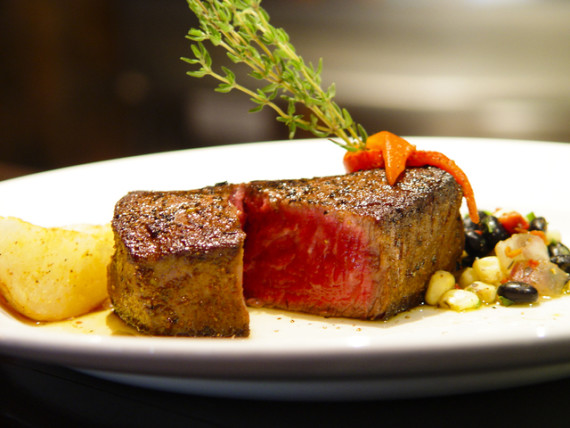 A treat for kama'aina and visitors alike, the Disney Aulani resort's oceanfront Ama'ama restaurant takes it up a notch for New Year's Eve, with a special prix fixe menu that includes local bigeye ahi poke parfait, yuzu crème fraiche, American caviar, shrimp chips, seared ahi tuna tataki, a 12-oz prime NY striploin and 5-oz lobster tail served with roasted maitake mushrooms, potato terrine en croûte, creamed Swiss chard and peppercorn jus, and a heavenly chocolate sphere with a Mont Blanc center, whiskey variegate gelato and soft caramel for dessert.
The best part: This dinner is over early enough that you can do something else, like stake out a spot on the beach for the Ko Olina fireworks at midnight, or even head back into town for another party.
Other special NYE dinners with a view of fireworks: The Kahala Countdown: New Year's Eve Party (The Kahala Hotel & Resort, 9 p.m. to 12:30 a.m., $100 for hotel guests, $150 for non-hotel guests, $80 for children), Longhi's New Year's Spectacular (Longhi's Ala Moana, 9 p.m. to 2 a.m., $90 for dinner).
---
YOU: "I want to watch live music."
Our pick: NEW YEAR'S EVE COUNTDOWN WITH JORDAN SEGUNDO AND NUEVA VIDA FEAT. ROCKY BROWN @ 53 BY THE SEA
9 p.m.-close, $100 presale, 21+. For tickets and more information, visit 53bythesea.com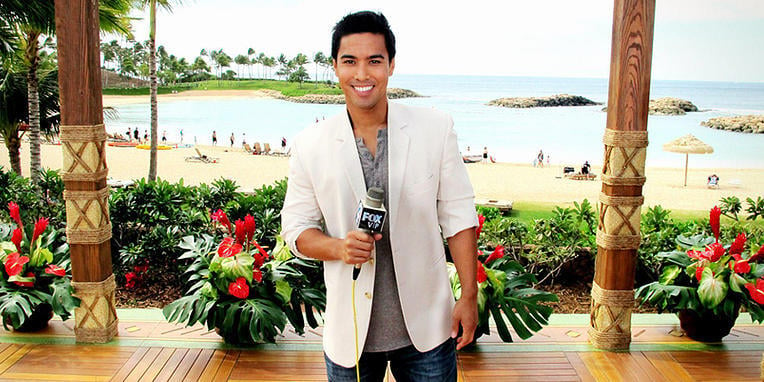 Posh beachfront restaurant 53 By the Sea, located at the very tip of Kakaako, hosts what promises to be a night of catchy, danceable, high-energy, good-times music by singer, actor, "American Idol" semi-finalist and on-camera personality Jordan Segundo (if you've ever seen Jordan perform, you know he always puts on a good show!), along with local band Nueva Vida featuring Rocky Brown.
Other places to catch live music: Local-style Island Reggae – Masquerade New Year's Eve Party with Nesian N.I.N.E. (Turtle Bay Resort, 10 p.m.-2 a.m., Kuilima Ballroom, $109.48 for the pre-show buffet, $35 for show only); Hip-hop – The Block New Year's Eve 2016 with Ty Dolla $ig (Republik, 8 p.m.-2 a.m., $30-$55 advance at flavorus.com); Jazz – Roaring '20s party with Dana Land (Medici's, 8:30 p.m.-1 a.m., $100 includes dinner); Blues/ R&B – J.P. Smoketrain's All Stars (Hawaiian Brian's, 9 p.m.-12:30 a.m. in The Studio. $25, $20 presale)
---
YOU: "I want someplace good to take my entire family."
Our pick: PARTY OF THE YEAR, WITH EAT THE STREET @ ALOHA TOWER MARKETPLACE
5 p.m. to 2 a.m., $40 GA, $75 GA Fast Pass, $150 VIP (21+ only), $1,000 VIP Table (21+ only). More information and tickets at nyehawaii.com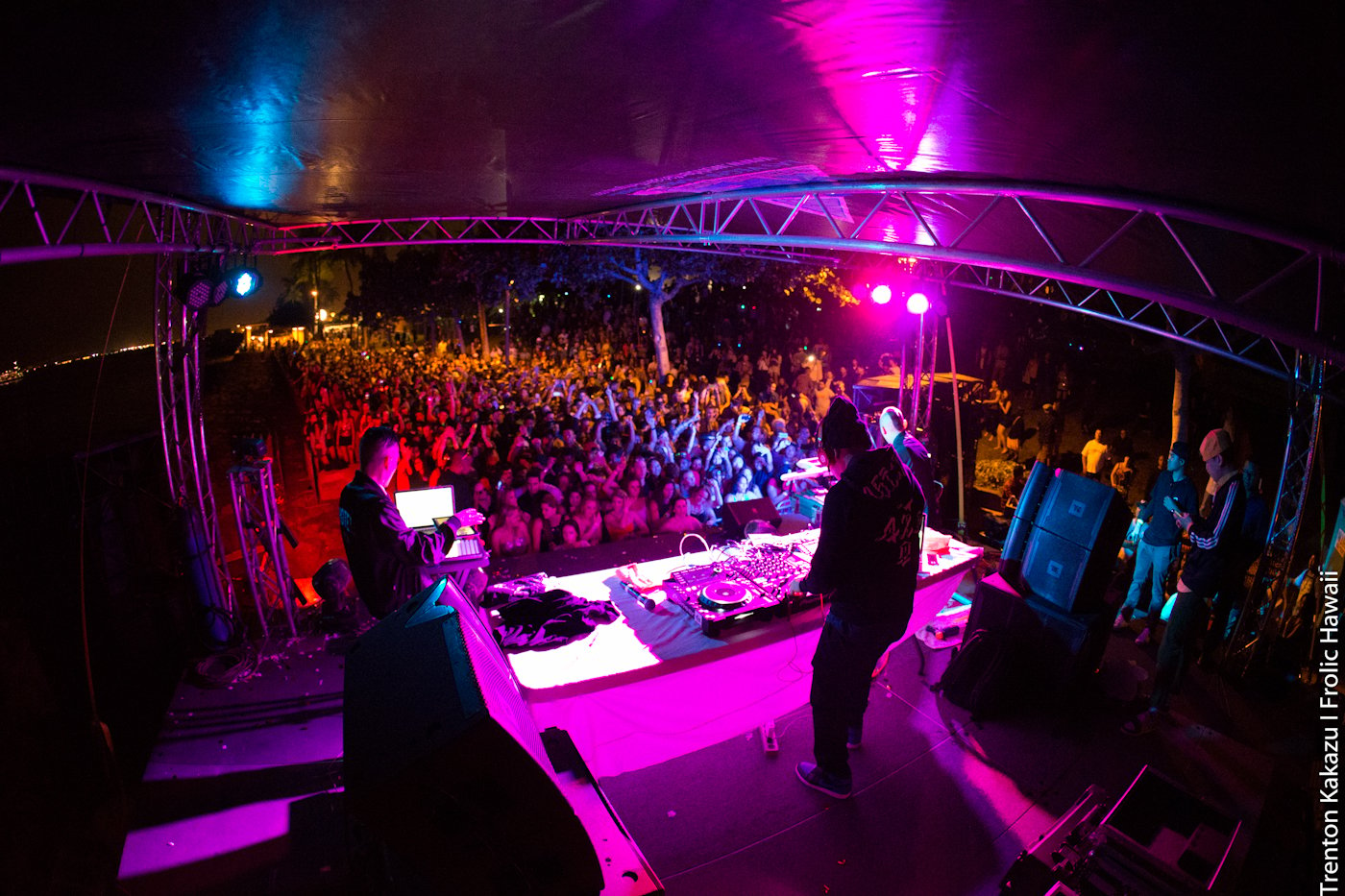 This is the one big party that really has something for everyone: kids, grandparents, party people, foodies and everyone in between. Your favorite Eat the Street vendors will be there, plus there will be special happenings at venues around Aloha Tower. The party element features Walshy Fire of Major Lazer and eight stages and areas of entertainment with different styles of music starting at 7 p.m.
A special VIP Penthouse on the second floor will offer an amazing view of the fireworks show and various stages.
---

YOU: "I want something exotic and different."
Our pick: NIGHT CIRCUS NEW YEAR'S EVE @ SHERATON WAIKIKI/RUMFIRE
8:30 p.m. to 2:30 a.m., $100 GA ($50 at the door after midnight), $200 admission with Champagne Room access, 21+. For tickets and more info, visit rumfirewaikiki.com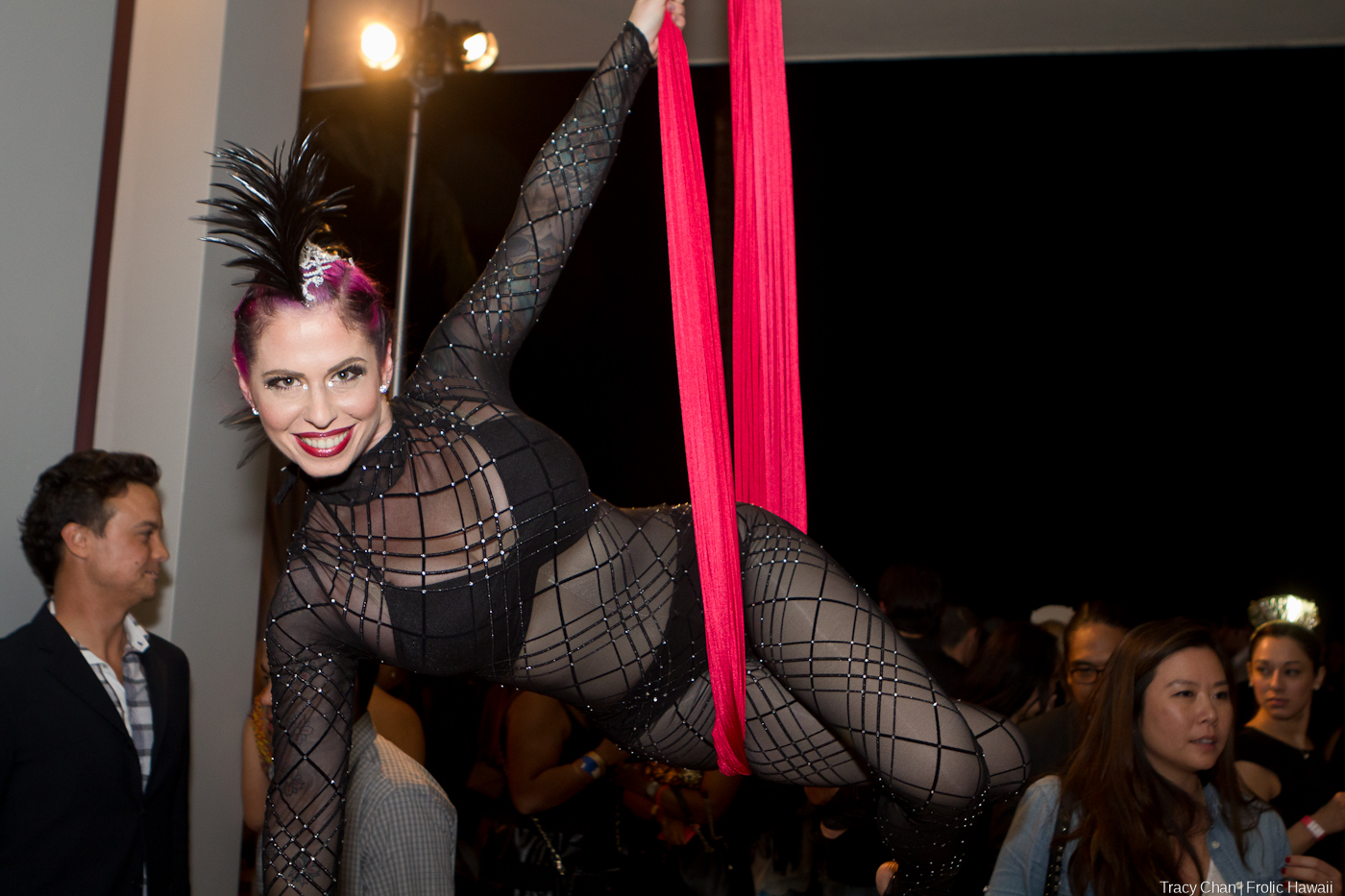 Get an eyeful of the exotic and unexpected at this off-the-hook party featuring DJs, go-gos, firebreathers, aerialists, acrobats, performance artists and more in and around RumFire, the Helumoa Pool and the Infinity Edge Pool. Plus it's got a great beachfront view of the fireworks. Dress to impress, please.
---

YOU: "I want to see the fireworks from the water."
Our pick: Star of Honolulu and Dolphin Star New Year's Eve Midnight Cruises
Two boats: Star of Honolulu departs from Aloha Tower Marketplace, Pier 8 at 10:15; Dolphin Star departs from Kewalo Basin at 10:30 p.m., $79 per adult, 21+. For more info, visit starofhonolulu.com
Ring in the new year with the rocking of the waves and the boom and fizzle of the fireworks going off right overhead aboard one of these two special ocean cruises. The view can't be beat, and your ticket gets you live entertainment, cocktails, party favors and a spectacular night on the ocean.
Other boats offering NYE fireworks cruises: Navatek New Year's Eve Cruise (currently sold out), Maitai Catamaran (10:30 p.m. check-in at the MaiTai Catamaran booth on Waikiki Beach between the Halekulani and Sheraton Waikiki Hotels, $80 per person)
---
YOU: "I don't care about watching fireworks, I just want to laugh my head off."
Our pick: MAHERMEGGEDON WITH BILL MAHER, DAVID SPADE & JEFF ROSS @ BLAISDELL CONCERT HALL
7:30 p.m., $95.50, $65.50, and $45.50, available from Ticketmaster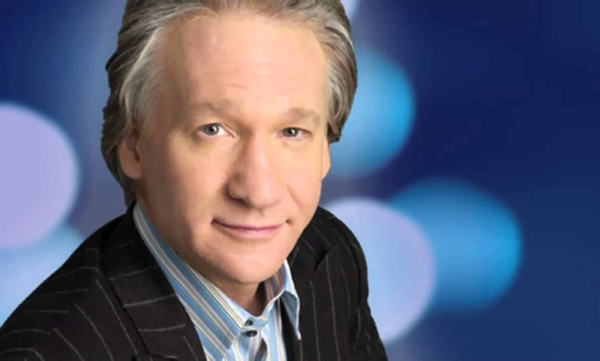 Hey folks, it's not only New Year's Eve, it's also the year of the presidential election, and trust me, Bill Maher has something hilarious to say about it. For the fifth year in a row Maher, oft-inappropriate social and political satirist and former host of HBO's "Real Time," will ring in the New Year in Hawaii with David Spade, "Saturday Night Live" and "Just Shoot Me" alum, and "Roastmaster General" Jeff Ross.
Psst… tickets are almost gone and this event always sells out.
---