Townies can grow food: Demo this Saturday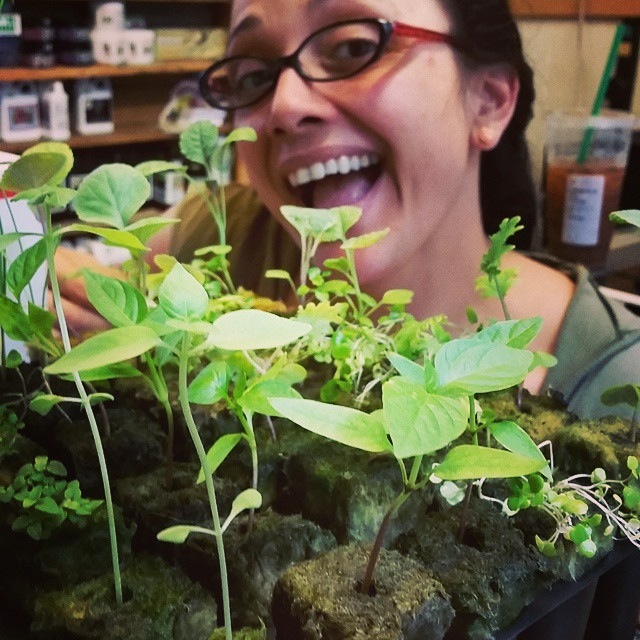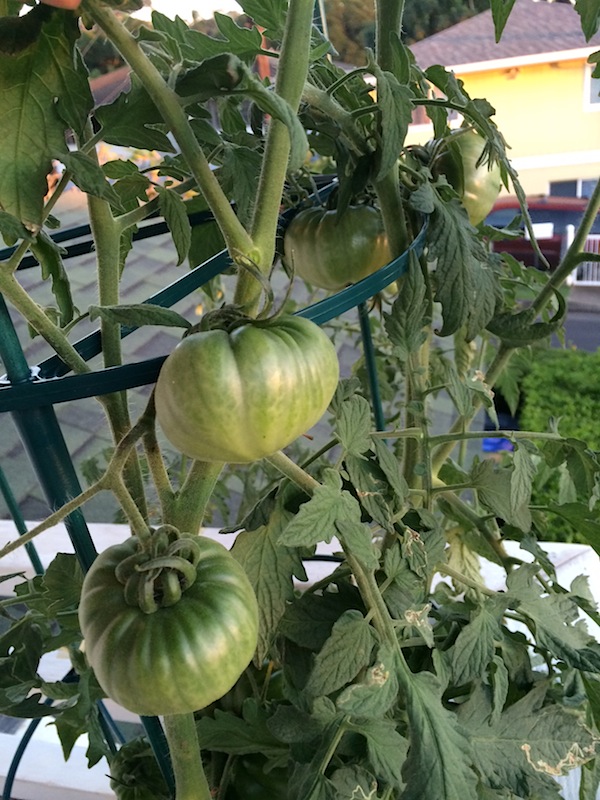 I grew a tomato plant on my back porch last year. It was either that or keep blowing $20 a week on Beretania Safeway's sweet, gargantuan, mainland-grown heirlooms at $5.99 a pound, which in my mind cost even more because of their carbon footprint across the Pacific.
So I bought an organic, non-GMO seedling and a self-watering tomato planter from Hawaiian Hydroponics in Kahala. Life as an urban gardener is easy when you have one tomato plant. Slugs tend not to climb 12 stairs. Birds stayed away once I learned to wrap my tomatoes in paper towels and twist ties (what do real farmers use?). My back porch heirlooms burst forth in striated golds and oranges, some as big as my hand. They were gloriously sweet.
Now that I'm ready for Townie Gardening 2.0, i.e. Beyond Back Porch Tomatoes, I get word about a free urban gardening demo this Saturday in Kakaako. It's especially for people who need or want to grow food indoors, on lanais and in small outdoor spaces. Hawaiian Hydroponics will be there (thanks for use of the seedling and indoor tomato pics) showing how to grow hydroponic herbs and food indoors. There'll also be stuff on tower gardens, which may be my next adventure (do birds eat lettuce?).
Here's the full lineup:
•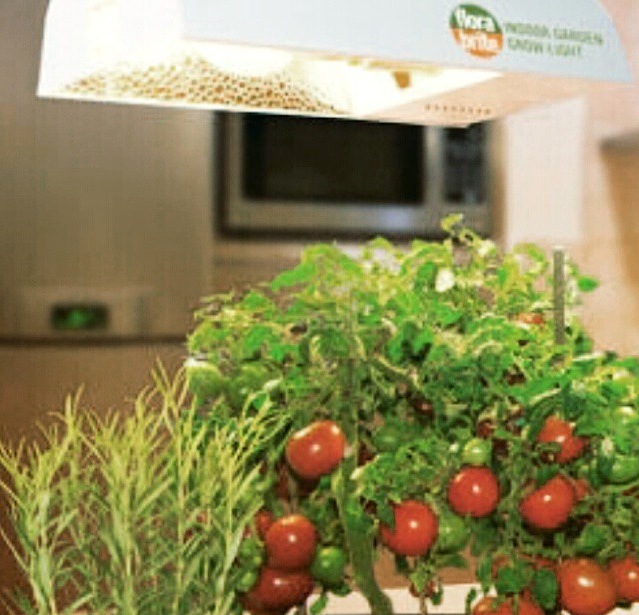 Indoor hydroponics, Hawaiian Hydroponics & Garden. DIY hydroponics and off-the-shelf hydroponic kits, plus lighting for indoor plants.
• DIY fertilizer, Kokua Worms. Worm bin units for balconies or under counters that turn food scraps into natural fertilizer.
• Aquaponic prototypes. Punahou Engineering Club with support from the Institute for Human Services has developed a "mini modern grow unit" that can fit in small spaces.
• Victory Garden class preview. Sarah Leone of Aloha Resiliency previews her Victory Gardens course and shares DIY tips for small-space container gardening.
• Aeroponic Tower Gardens, The Juice Plus Company. Soil-less, vertical, aeroponic growing system that lets even novices grow produce in a very limited space.
GLISS Urban Garden Demo Day (That's Grow Local in Small Spaces)
Saturday, Jan. 31 from 2 to 4pm
ProtoHUB Honolulu
458 Keawe St.
Free Parking in the lot on Keawe & Pohukaina
RSVP to growlocal@kanuhawaii.org