Top things to do in Vegas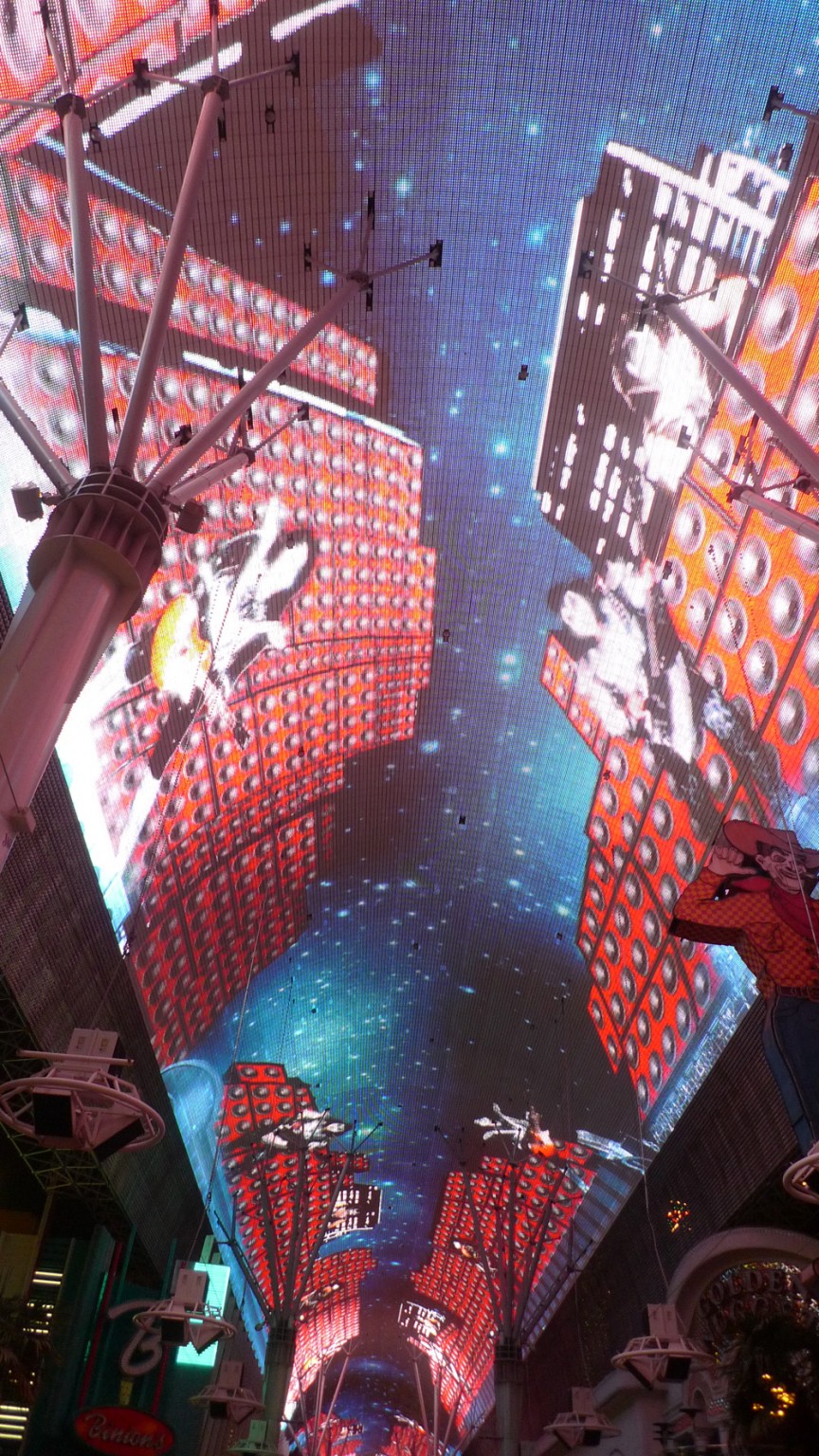 As you can tell from last year's and this year's galleries and blogs, I love Las Vegas. Every time I go, I mix in my favorite things to do and eat (gambling, the Fountains at the Bellagio, eating at Island Sushi & Grill) with new adventures (Fremont St. zipline, exploring new hotels, finding new restaurants).
At any given time, if you go to Las Vegas and are from Hawaii, chances are you will see people you know. In fact, there are so many people there that you know, you'll probably miss some of them, as I did: I even got a note from a classmate recently who saw me passed out on a lobby chair at the California Hotel, but didn't come over to say hi because she wasn't sure if it was me or not (not because I was passed out, but because I haven't seen her in 30 years).
Since there's always something to do, see, eat or explore in Vegas, I look forward to every trip there knowing that will unveil a new layer of the city and new people to share the vast experiences with. Thanks to everyone who made this last vacation a good one (especially Boyd Vacations Hawaii for the air and hotel).
As the saying goes, "It's not about the destination, it's the journey."
As I wrap up my blog series on Las Vegas, here are the top things I did in Sin City that I would recommend to you:
Wander the Strip
Picture 1 of 36
Every time I go back to Las Vegas, there's a new hotel on the Strip. Take some time to walk around — especially since you'll be eating a lot — to see what's popped up. Julie Yoneyama, Amber Watt and I stopped in for a drink at the newly-opened Cosmopolitan in the Chandelier Bar.
========
You can read all of Melissa's blogs at www.nonstophonolulu.com/urbanmixplate. Follow Melissa on Twitter @Melissa808, on Foursquare as Melissa808, or email at Melissa@nonstophonolulu.com.
My recent blog posts:
One last look at Vegas food
Hawaii: In Real Life ~ the Fremont St. zipline
Hawaii: In Real Life ~ Caked Las Vegas
A taste of Hawaii in Vegas
Dinner and dessert at Caesars Palace
New Year's Eve at Serendipity 3 in Las Vegas
Vegas: The day of the food coma
Vegas: Visiting the M Resort
Breakfast of champions: The Cracked Egg in Vegas
Vegas: A fun day on the Strip
Welcome to Vegas, baby
Where I'd tell the Obamas to eat
Hawaii: In Real Life ~ Midori-dori
Vegas lucky charms
Hawaii: In Real Life ~ holiday hot chocolate
Vegas, here I come!
Hawaii: In Real Life~building a gingerbread house
Tweets from the road: Marathon 2010
What's up with the knee high socks?
I want a Bit of Sugar!