Top 5 things to do this weekend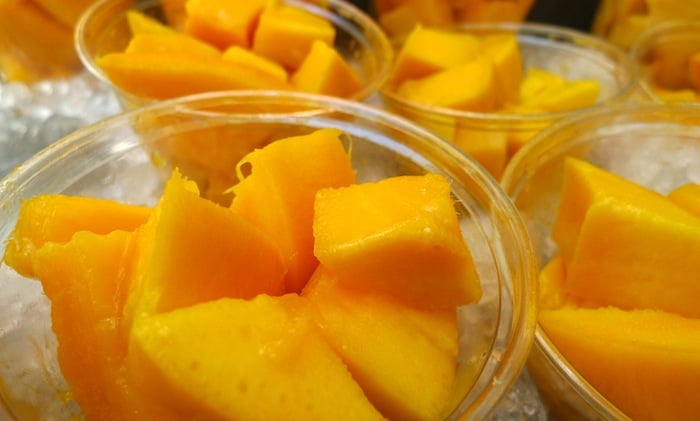 Midway into the season of long days and summer fun, the weekend amps up with mangoes, fashion, exercise and music!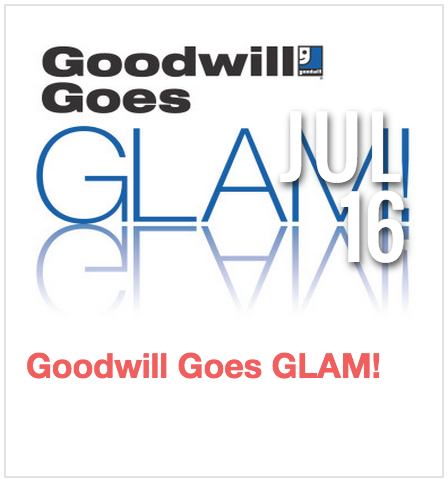 Goodwill Goes Glam
Thursday, July 16 to Sunday July 19
10 a.m.
Local designer Kini Zamora lends his talents as producer of this year's fashion show, which starts at 6:30 p.m. Thursday. All clothes and accessories come from Goodwill and seats are limited, so get your tickets now. For those looking for good deals, Gala Sale Days start at 10 a.m. Friday, Saturday and Sunday. Proceeds benefit Goodwill's job placement and training programs.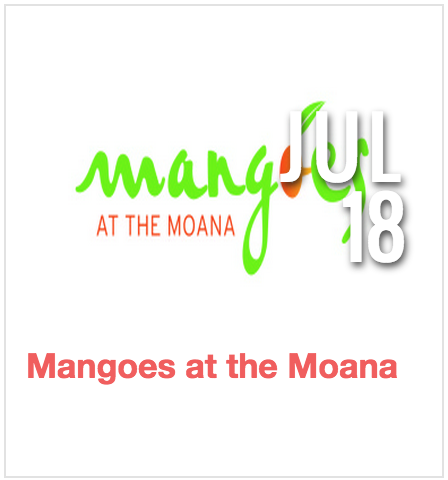 Mangoes at the Moana
Saturday, July 18
9 a.m.
This daylong event is dedicated to all things mango. There are workshops, tastings, a cooking competition with local celebrity chefs, mango cocktails by mixologists and cooking demonstrations by the Moana's executive pastry chef, Nanako Perez-Nava. A farmer's market will offer mango-inspired products and mangolicious food!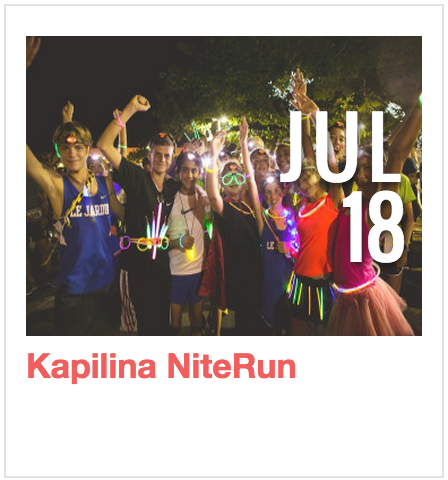 Kapilina NiteRun
Saturday, July 18
5 p.m.
Join the fun and light up the night at Kapilina NiteRun! Stay for the free family fair with live music by local artists, exciting food options, an interactive photo booth and a keiki area with bounce houses. Proceeds from Kapilina NiteRun will benefit the Iroquois Point Elementary School's new playground for students.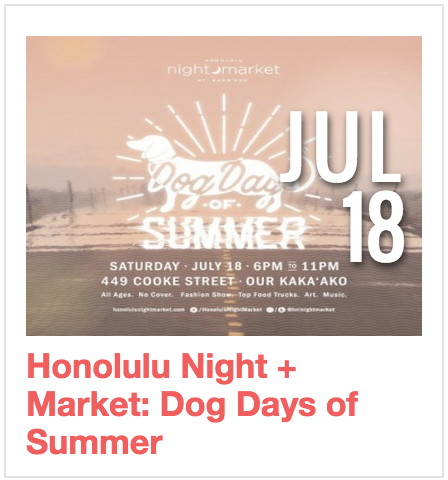 Honolulu Night Market: Dog Days of Summer
Saturday, July 18
6 p.m.
Pack up the pooches for July's installment of Honolulu Night Market. Tail-waggers will find doggie accessories and treats, while humans can choose from over 15 food vendors, including five making their Night Market debut. Plus, iichiko's holding an exclusive tasting of its yuzu liqueur. With food, fashion and fun for you and Fido, #OurKakaako's the place to be Saturday night.
Kona Nui Nights
Sunday, July 19
4 p.m.
Ward Village honors Hawaiian language, music and the art of hula with Kona Nui Nights. Cap off the weekend by enjoying the performances of Nā Mamo o Pu'uanahulu, Roddy Lopez, Jeff Rasmussen and Robi Kahakalau at Ward Village Courtyard as the sun sets over Kewalo and the wide blue sea.