Top 5 things to do this weekend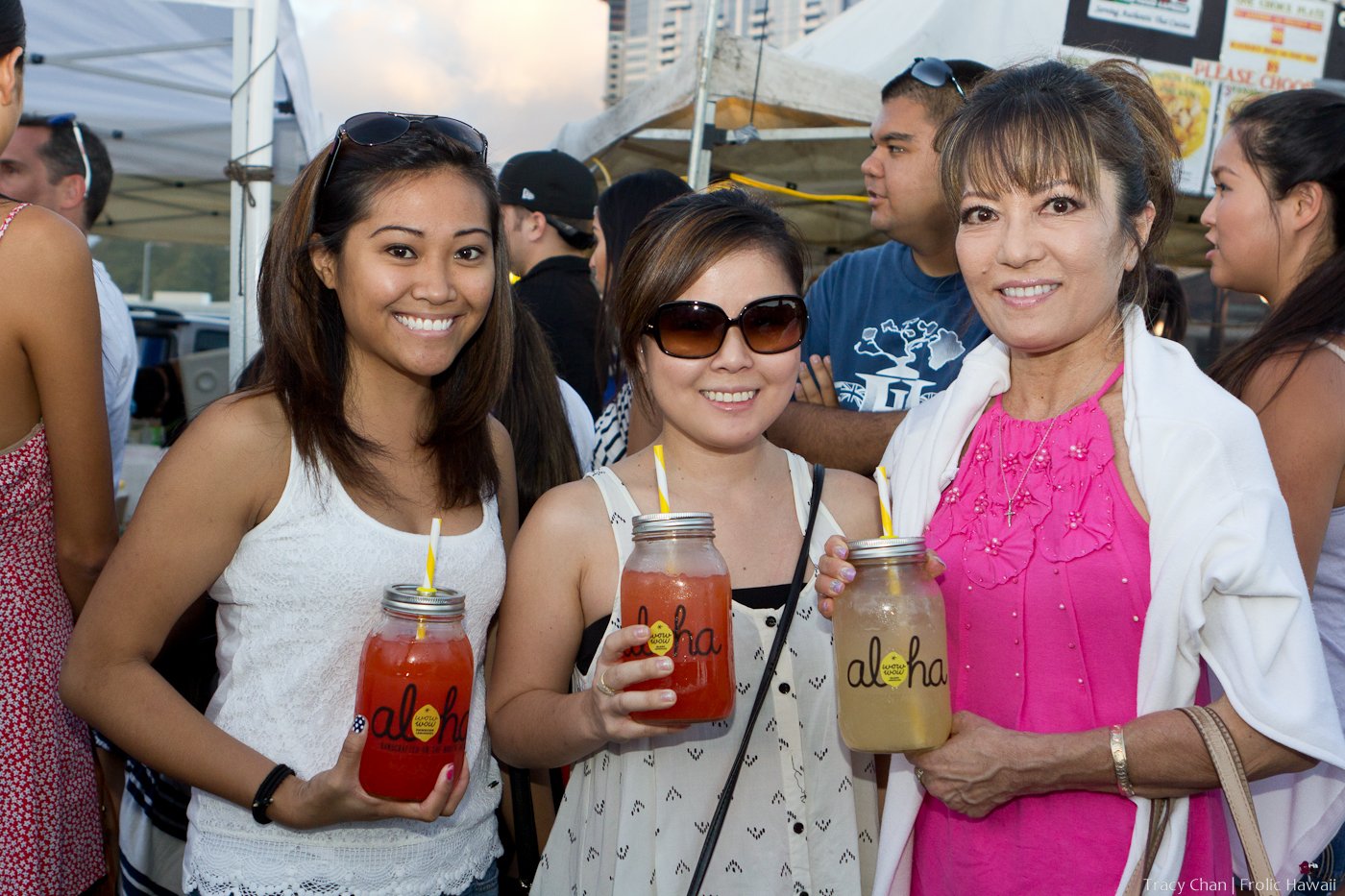 I hope you're hungry 'cause this weekend is stuffed with foodie fêtes, boatloads of beer, SKY Waikiki's debut and a sweet deal on ice cream to boot.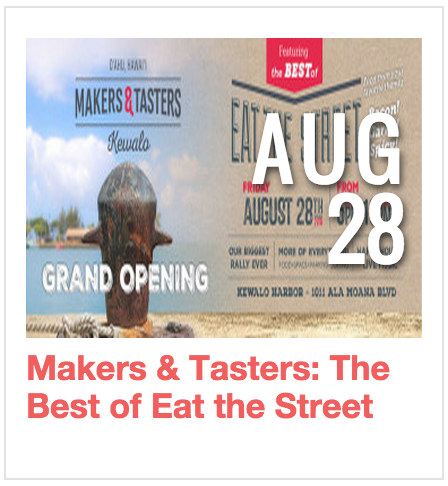 Makers & Tasters: The Best of Eat the Street
Friday, Aug. 28
5 p.m.
Welcome to Eat the Street's new home at Makers & Tasters Kewalo. They're taking the literal approach on "grand opening" with more than 70 whopping vendors serving up the very best street eats from the top Eat the Street themes: bacon, chocolate, garlic and spicy. Check out our guide to all you can expect at the largest rally yet.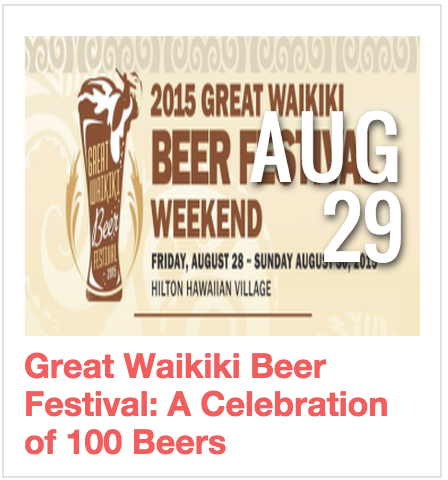 Great Waikiki Beer Festival: A Celebration of 100 Beers
Saturday, Aug. 29
6 p.m.
Hawaii's largest beer event ever converges on the Hilton Hawaiian Village. Enjoy beer-friendly bites as your get your suds on with 10 four-ounce samples from a long list of brewers including Kona Brewing Co, Belching Beaver Brewery and Iron First Brewing Company. If that doesn't seal the deal, let me remind you that it's a benefit for local Wounded Warrior units. Here's a guide to the festival.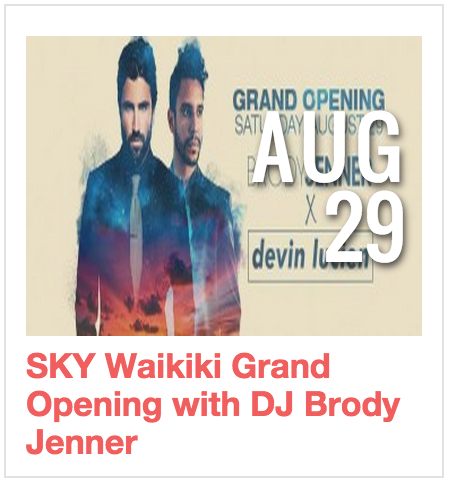 SKY Waikiki Grand Opening with DJ Brody Jenner
Saturday, Aug. 29
9 p.m.
It's finally here. The star studded grand opening of SKY Waikiki rooftop bistro and lounge features guest DJ Brody Jenner with additional sounds by Devin Lucien.
Greek Festival
Saturday, Aug. 23 and Sunday, Aug. 30
12 p.m.
Yassou! Opa! The Greek Orthodox Church of Hawaii celebrates 50 years with the 34th Annual Greek Festival at McCoy Pavilion at Ala Moana Beach Park this weekend. They'll have your favorite Greek eats like spanakopita, gyro sandwiches, souvlaki, loukoumades and more with a bunch of new items. Get to the taverna for goodies to take back home like ouzo, wine and Greek beer.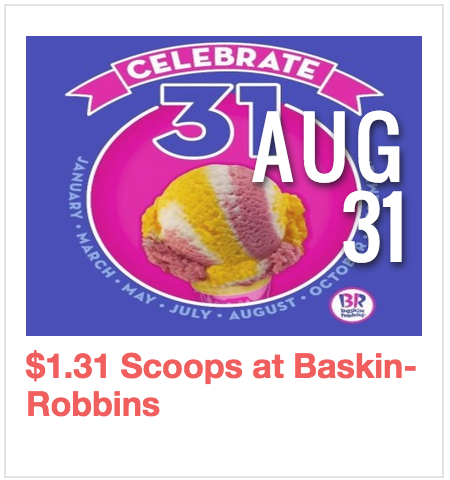 $1.31 Scoops at Baskin-Robbins
Monday, Aug. 31
All day
It's back again this month. Baskin-Robbins celebrates its 31 flavors with $1.31 scoops at participating locations. Whether you've got a hankering for cookies n cream or you're a die hard mint chocolate chip fan, this is just another excuse to beat the humid heat with your favorite creamy treat.