Top 5 things to do this weekend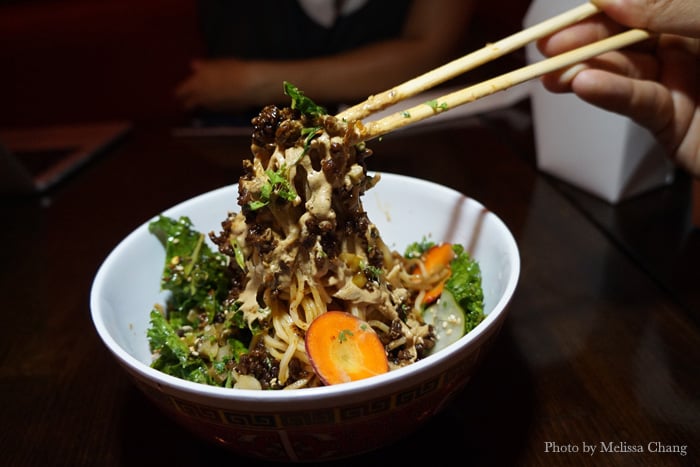 Seriously, how much air conditioning can we possibly soak up? Events this weekend will have us heading out for a popup noodle bar, made-in-Hawaii goodies, a SUP jamboree, anime fest and Hawaiian music!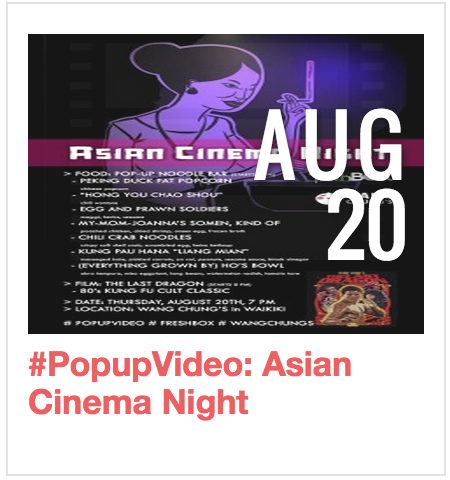 Asian Cinema Night
Thursday, August 20
7:00 p.m.
Slurp our very own Will Chen's noodle dishes at #PopupVideo: Asian Cinema Night at Wang Chung's Karaoke Bar in Waikiki. Wang Chung's first kitchen collab features freshBOX's (that's Will's gourmet meal delivery company) inspired cold noodle bar and other yummy treats like Peking Duck Fat Popcorn and the (Everything Grown by) Ho's Bowl. Along with the eats, Wang's will be screening the 1980s kung fu cult classic "The Last Dragon" starting at 8 p.m.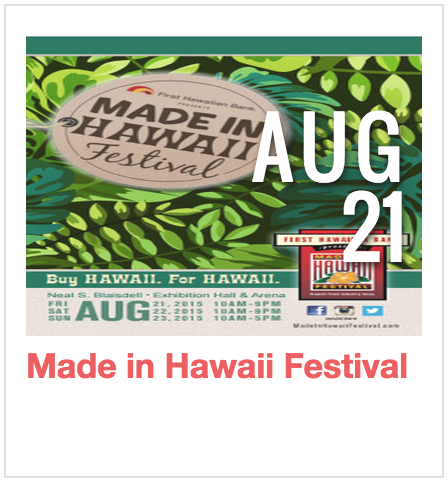 Made in Hawaii Festival
Friday, Aug. 21 – Sunday, Aug. 23
10 a.m.
Small is where it's at — small business, that is. Get your fill of local kine snacks, books, gifts, fashion, plants, crafts, and more from Hawaii's local small businesses at the Made in Hawaii Festival at the Blaisdell Exhibition Hall. Enjoy local entertainment and cooking demos as you browse. Our favorite part? Snacking on samples!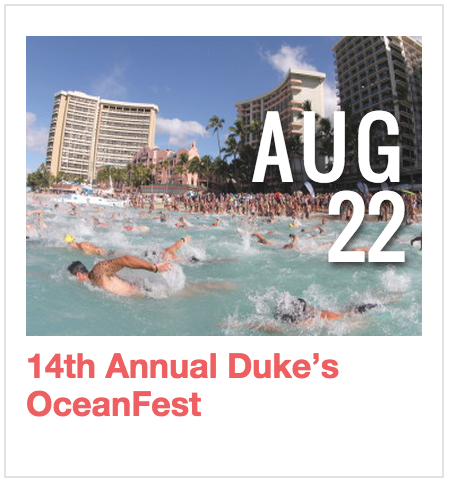 Duke's OceanFest
Saturday, Aug. 22
8 a.m.
One of Hawaii's largest watersports festivals kicks off this weekend. Honoring the legacy of Hawaii's greatest waterman, Duke Kahanamoku, Waikiki's ocean sports festival consists of 27 ocean and beach competitions and special events over a nine-day schedule, with most taking place in front of his statue and place in history at Queen's Surf on Waikiki Beach. The Oceanfest kicks off with the Waikiki SUP fest beginning at 8 a.m. Saturday.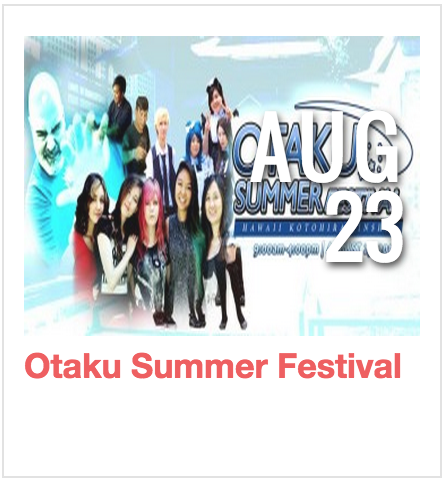 Otaku Summer Festival
Sunday, Aug. 23
9 a.m.
Do you love to watch anime or read manga? Maybe you consider yourself an otaku? Calling all those infatuated with Japanese otaku culture: The Otaku Summer Festival is this Sunday. Set up by Hawaii Kotohira Jinsha, this cultural festival for Hawaii's manga and anime fans and families is a fundraiser to help restore the almost 100-year-old shrine for its centennial celebration.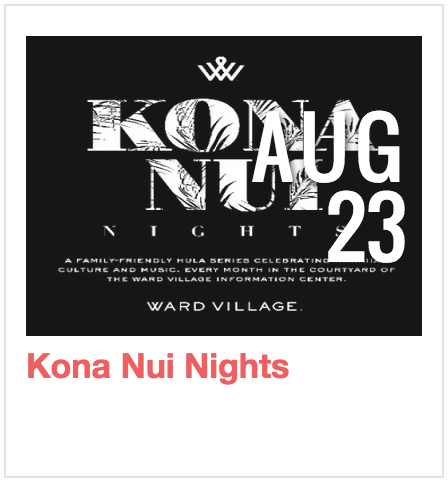 Kona Nui Nights
Sunday, Aug. 23
4 p.m.
The courtyard is the epicenter of the Ward Village community, so it's only fitting that it host the monthly Kona Nui Night this Sunday to honor and highlight Hawaiian language, music and the art of hula. Catch performances by Kaiao and Waipuna. Ka'ea Lyons hosts the evening as emcee. Food and adult bevvies will be on available for purchase.