Top 5 things to do this weekend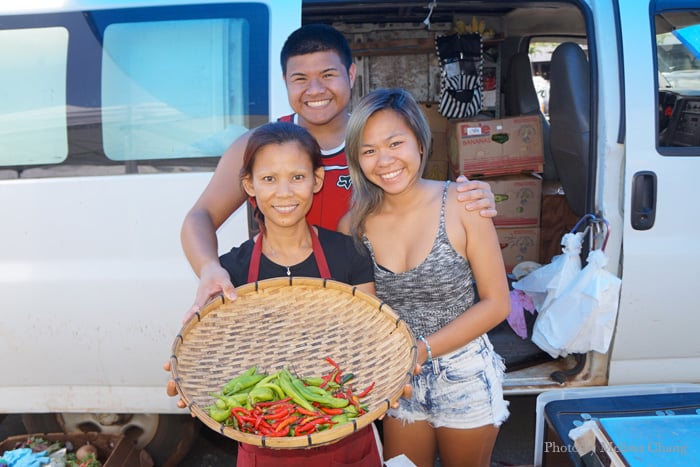 Don't make the new school year an excuse to keep the keiki in! Great outdoor family-friendly events come with sky themes, while a chile festival promises to keep things spicy!
Stargazing
Thursday, August 13
7:30 p.m.
Beginning when the sun dips below the horizon, members of the International Astronomical Union host a stargazing party at Ala Moana Beach Park. Professional astronomers who bring their telescopes will let you view planets and other extraterrestrial objects of our solar system and beyond. If you're lucky, you'll also be able to catch the tail end of the Perseid meteor shower.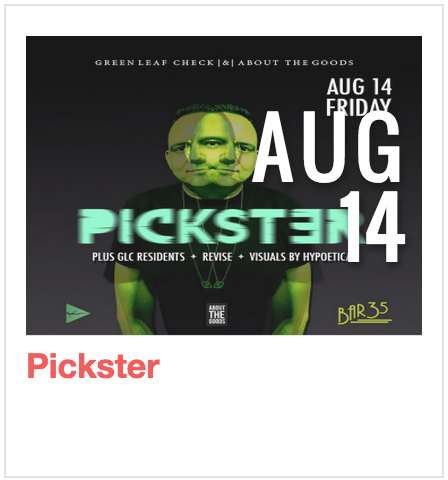 Pickster
Friday, Aug. 14
9 p.m.
Get your dose of underground talent at Bar 35: Green Leaf Check brings resident DJs PatRock, Kuro Kumo, Cozy, Tittahbyte and DJ Revise this Friday night as they welcome Pickster to Hawaii. Skilled in traditional party rocking and honed as a hip-hop DJ, Pickster bridges the gap between EDM & hip-hop, setting him apart from the crowd. With no cover, this one's a do-not-miss!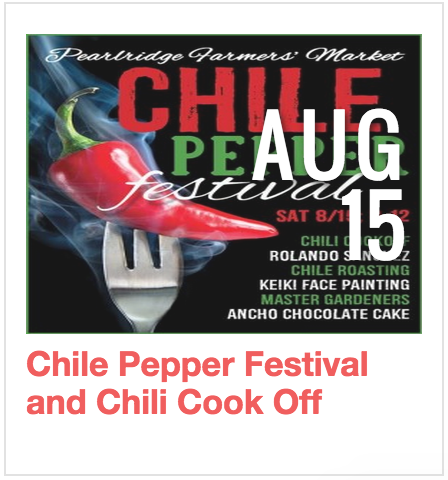 Chile Pepper Festival
Saturday, Aug. 15
8 a.m.
Pearlridge Farmers' Market celebrates its second year with a sizzle! The Chile Pepper Festival and Chili Cookoff is for fans who crave the pain of capsaicin that only chiles can deliver. Farmers' Market vendors, including Baker Dudes, Wow Wow Lemonade and Link sausage company will kick up the heat with specialty dishes using chiles.
Read Melissa Chang's guide to the festival here.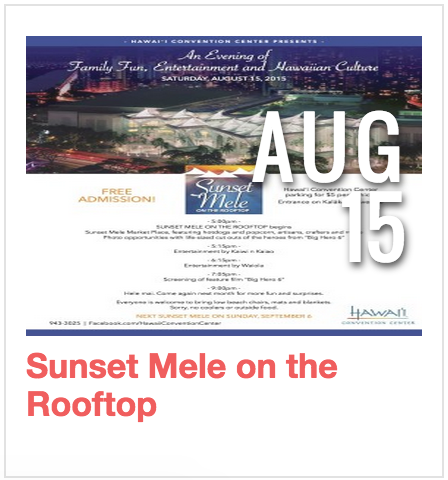 Sunset Mele on the Rooftop
Saturday, Aug. 15
5 p.m.
Pack the family up for an evening atop the Hawaii Convention Center! This month features a pair of performances by local entertainers Kaiwi n Kaiao and Waiola and a screening of "Big Hero 6." Keiki will enjoy photo ops with life-sized cutouts of characters from "Big Hero 6," balloon twisters and more! Parking is just $5 all night.
Biggest Little Airshow
Saturday and Sunday, Aug. 15 and 16
10 a.m.
Pacific Aviation Museum Pearl Harbor's remote-control Biggest Little Airshow in Hawaii is back for its seventh year at historic Ford Island. Aviation enthusiasts will enjoy remote-controlled and life-sized aircraft on exhibit as well as food, drinks and tours around the museums hangars. Drive onto Ford Island or board the free shuttle from the USS Arizona Memorial Visitors Center.