Top 5 things to do this weekend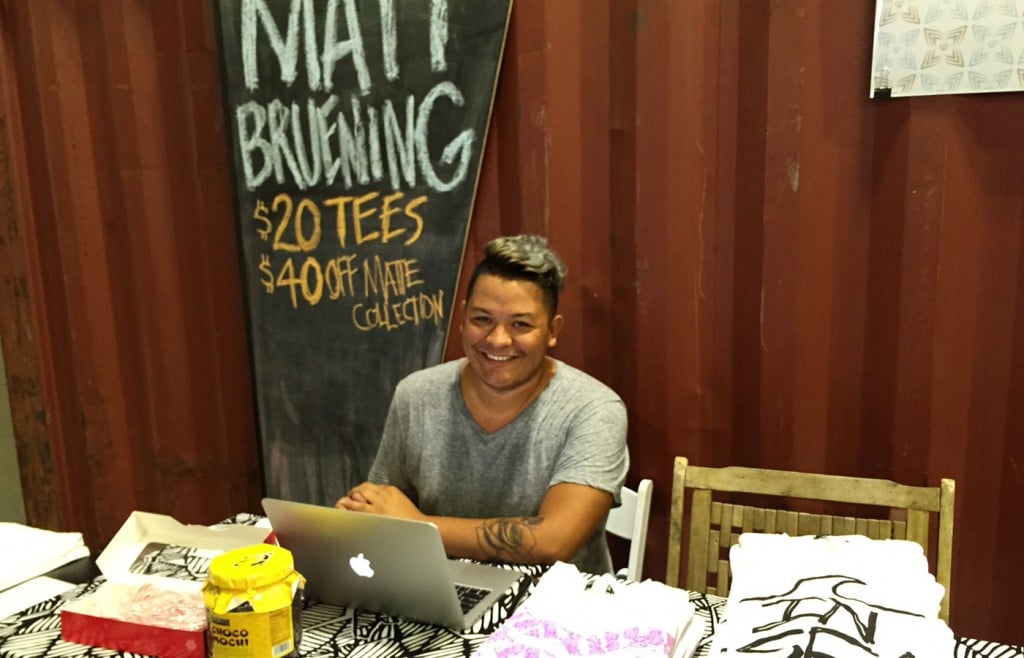 The recipe for a great weekend calls for an artist exhibition, a boozy battle, a Touch of Christmas, some do-good noodles and a Pinch of Salt to top it off.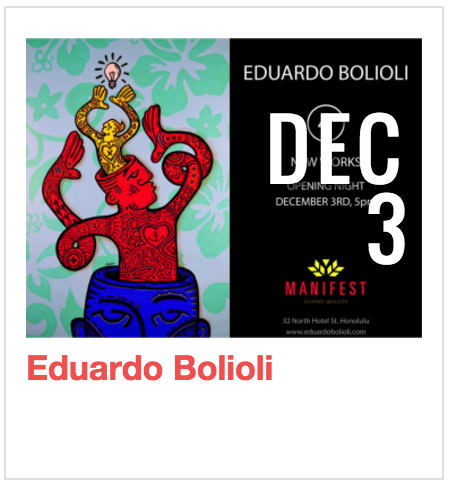 Eduardo Bolioli
Thursday, Dec. 3
5-9 p.m.
The Manifest, 32 N. Hotel St.
Browse the works of Eduardo Bolioli — who created Absolut Hawaii's Statehood campaign in the 1990s — at his opening night at Manifest, his first major exhibition in Hawaii for 20 years. A surf enthusiast, Bolioli's unique blend of vibrant colors and designs caught the eye of surfers like world champions Shaun Tomson, Sunny Garcia and Martin Potter, who are among the first to feature his artwork on their customized boards. At Manifest, four original paintings, along with one of his unique surfboard creations and limited edition prints, will be unveiled.
Battle of the Booze – Craft Beer vs Fine Wine
Thursday, Dec. 3
6 p.m.
A face-off you can't miss — d.k Steak House Executive Chef Albert Balbas crafts a menu for the ultimate "tasty" showdown between suds and grapes! Indulge in four courses complemented by both a craft beer paired by Southern Wines & Spirits Certified Cicerone Bill Carl and a boutique wine paired by Southern Wines & Spirits Certified Sommelier Adam La Cagnina. Did you read that? Yeah, it says both and only you can declare the true winner!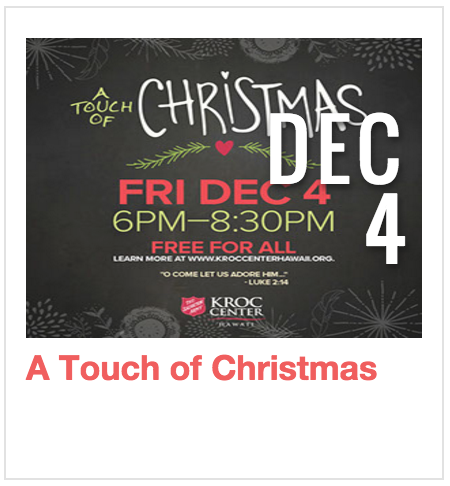 A Touch of Christmas
Friday, Dec. 4
6 p.m.
d.k. steakhouse, 2552 Kalakaua Ave.
Is it Christmas yet? Well, after that blizzard at Kapolei Commons, it seems the Westside is taking this holiday season to heart. The Kroc Center opens its doors to public for a Touch of Christmas. Round up the keiki for a wonderful winter evening of gingerbread house building, crafts, a live nativity, cookie decorating, photobooths and more. There's even a slight chance for "snow" to fall again!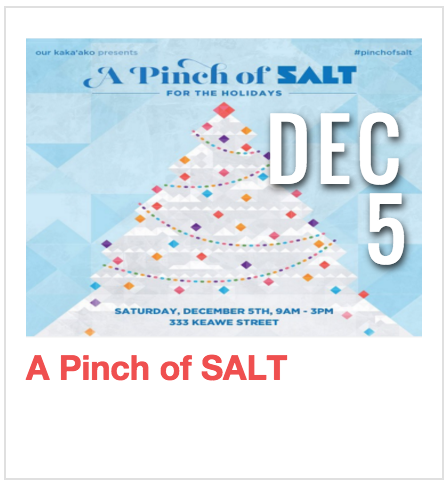 A Pinch of Salt for the Holidays
Saturday, Dec. 5
9 a.m.-3 p.m.
333 Keawe St., between Ala Moana Blvd. and Auahi Street
We are all anxiously awaiting the opening of Salt at #OurKakaako, but until that happens, we can get a small taste of what to expect at the 4th annual A Pinch of Salt for the Holidays pop-up shopping event this Saturday. It's where you can find unique gifts from local artists and retailers and enjoy delicious food, music and live entertainment. It's a great chance to find special gifts you can't get elsewhere. Vendors include Workshop 28, Bikini Bird, Andy South, The Cut Collective, Salt Liko + Matt Bruening, A.Wattz Dezigns, Nak on Wood, Kira Hawaii, Jiwa Press, Gillia, Wrappily, Samudra, Hiilani, Oopsy Daze and Hawaii Food & Wine Festival.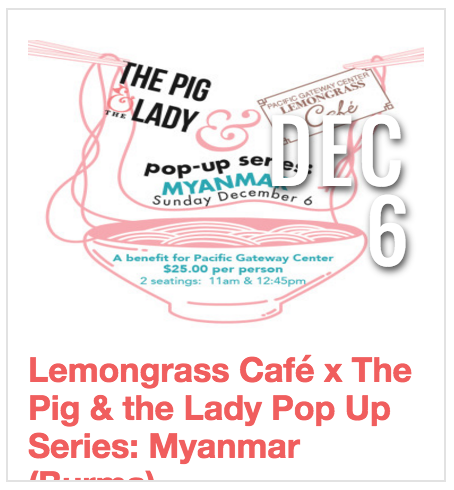 Lemongrass Café x The Pig & the Lady Pop Up Series: Myanmar (Burma)
Sunday, Dec. 6
Two seatings: 11 a.m. & 12:45 p.m.
The Pig & the Lady, 83 N. King St.
Get ready to slurp up some yummy noodles for a great cause. Join P&L for the first of a series to benefit Pacific Gateway Center and its newest initiative, Nā Kūpuna Makamae Center, a resource and training center for our beloved kūpuna. The first of this benefit series will focus on Burmese food like eggplant salad, steamed banana sticky rice in banana leaves along with The Pig and The Lady's popular pho.