Top 5 things to do this weekend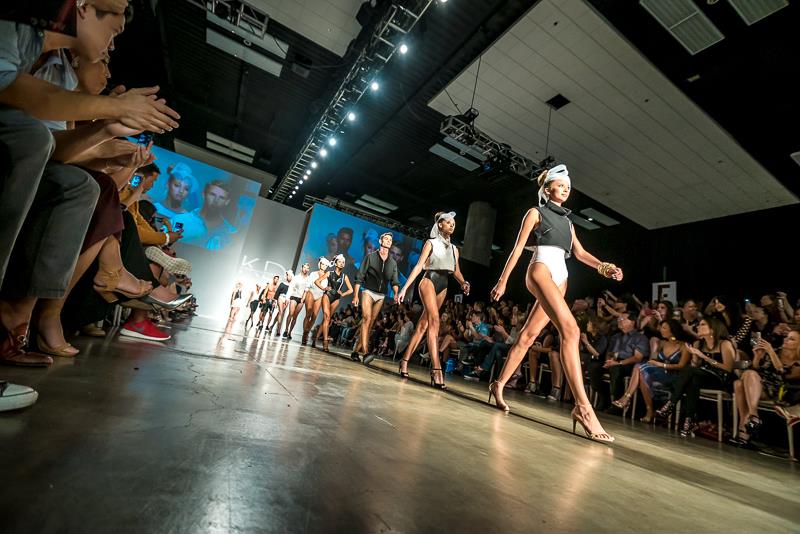 Thanksgiving is a week away (I know, right?), so this weekend is your chance to treat yo'self to a movie, delicious Korean street eats, fashion forward threads and a night with Kristi Yamaguchi!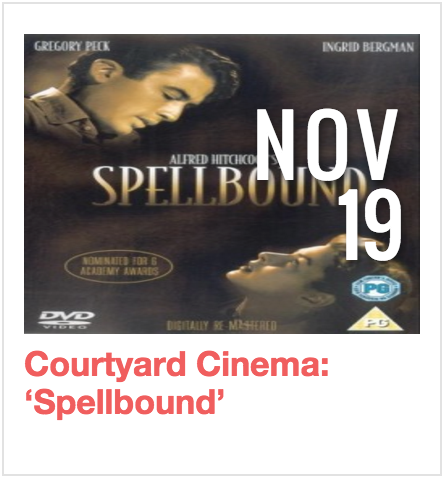 Courtyard Cinema: 'Spellbound'
Thursday, Nov. 19
6 p.m.
Ward Village will feature 'Spellbound,' a psycho-mystery thriller by Alfred Hitchcock, in celebration of the 70th anniversary of the film's release and star Ingrid Bergman's birthday. Afterward, stay for a Q&A with Bergman's granddaughters. The event is free, with food vendors, complimentary seating, popcorn and more. Doors open at 6 p.m., with the film beginning at sunset. This will be the last Courtyard Cinema of the year.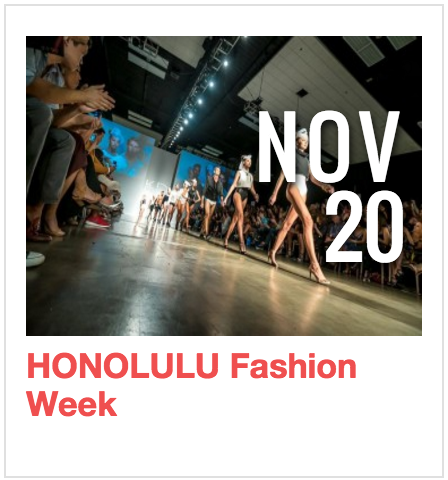 HONOLULU Fashion Week
Friday, Nov. 20 to Sunday, Nov. 22
Various times
Shimmy to the Hawaii Convention Center for this showcase of Hawaii's unique fashion talents alongside world-renowned fashion producers, stylists and experts. The mission: to support the growth of Hawai'i's diverse and vibrant fashion industry. Events are free, but it's best to reserve a seat at www.honolulufashionweek.com for a small cost. Get your shop on in the marketplace starting Friday with exclusive accessories and apparel from dozens of local designers and brands.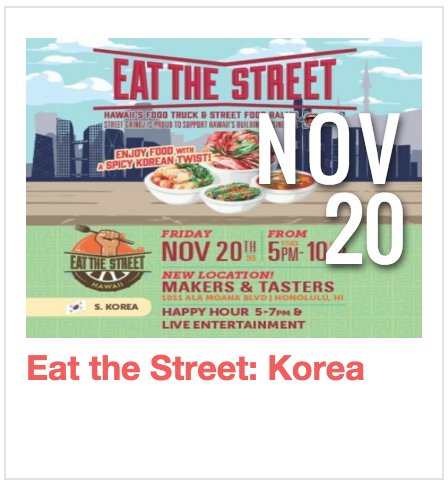 Eat the Street: Korea
Friday, Nov. 20
5 p.m.
ETS strikes early this month with flavor-packed street eats inspired by Korea. Yes, in the name of avoiding Black Friday, the last ETS of 2015 takes place this Friday. Vendors will be cooking up creative Korean-inspired eats. Look for newcomers Bao Boys, Wild Candy Bacon and Bill's Kitchen. Check out our guide to see who's coming.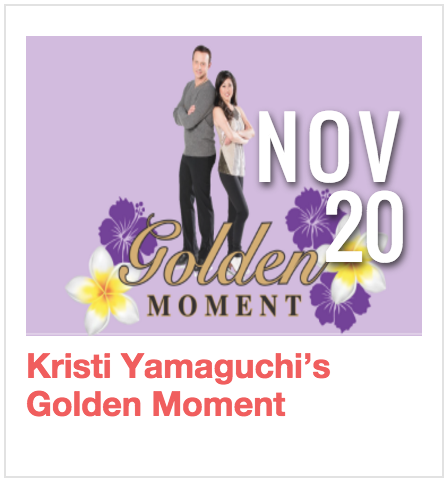 Kristi Yamaguchi's Golden Moment
Friday, Nov. 20 and Saturday, Nov. 21
7 p.m.
Kristi Yamaguchi, Brian Boitano and nearly a dozen Olympic medalists, performers and emcees headline this two-day skating extravaganza at bhe Blaisdell to support Yamaguchi's nonprofit organization to boost early childhood literacy. All net proceeds will remain in Hawaii with the Always Dream Foundation, which provides books and a literacy program to local public schools. Frolic Hawaii is a sponsor of this event.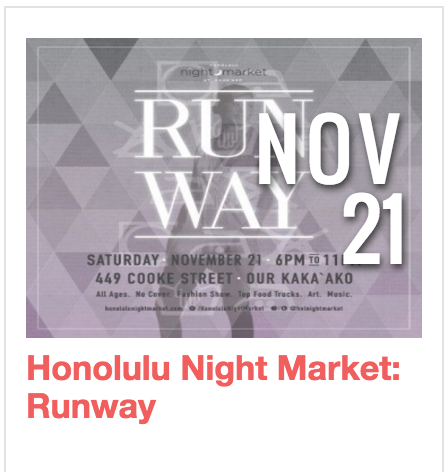 Honolulu Night Market: Run Way
Saturday, Nov. 21
6 p.m.
Sashay your way to Our Kakaako for HNM: Run Way and shop til you drop for everything from haute food to HI fashion in celebration of Hawaii Fashion Month. Strut down to the fashion alley behind Kakaako Agora for a swimwear fashion show by S.tory Standards and enjoy eats from Pig and the Lady, Hawaiian Fresh Farms, Aloha Aina Poi Co. and many more. Check out our guide to see who's coming.