Top 5 things to do this weekend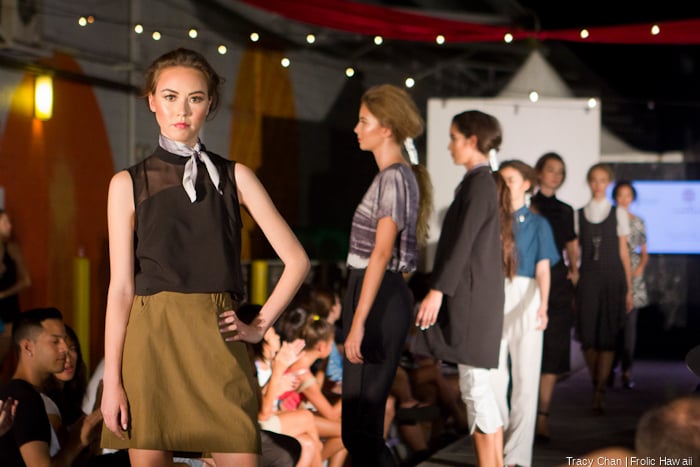 Get a healthy dose of fall this weekend with with these food, fashion and art events around town!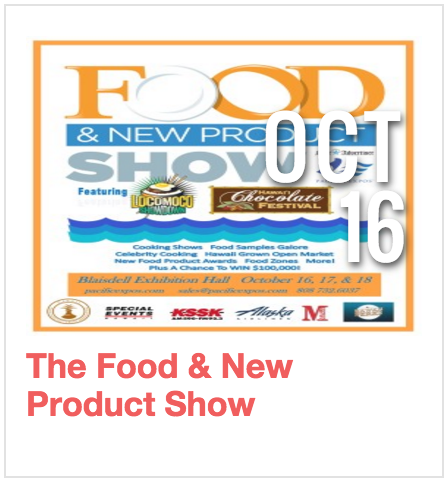 The Food & New Products Show
Friday, Oct. 16 – Sunday Oct. 18
Times vary
The Blaisdell Exposition Hall hosts the Fall Food & New Products show this weekend. This year, enter the Loco Moco Showdown cooking contest and indulge at the Hawaii Chocolate Festival in addition to scoring hundreds of samples and vying for giveaways and prizes. Think of it as Costco on steroids!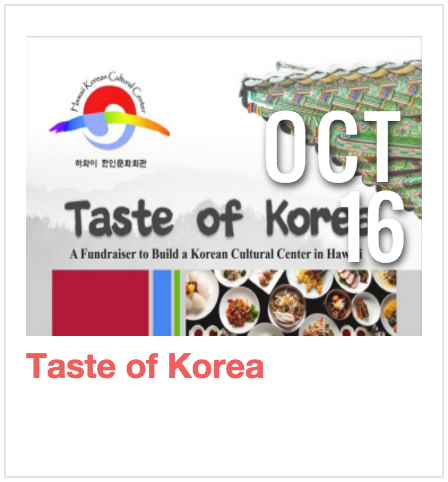 Taste of Korea
Friday, Oct. 16
6 p.m.
Join the Hawaii Korean Cultural Center for a night of unlimited sampling of dishes with a Korean spin by local chefs and restaurants. The $80 ticket scores you all-you-can-eat Korean or fusion Korean eats from MW Restaurant, Lucky Belly, The Pig and the Lady, Waipuna Sushi and more! Plus there'll be imported soju, makgoli and other drinks. Check out our preview here.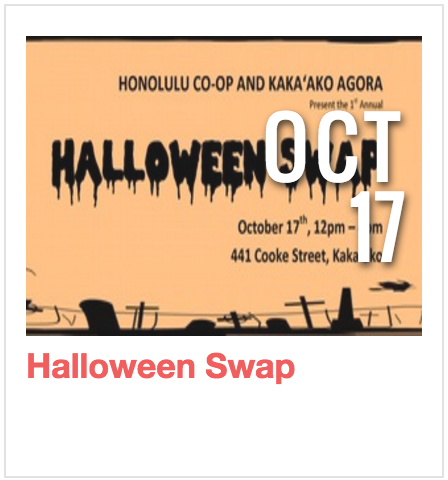 Halloween Swap
Saturday, Oct. 17
12 p.m.
Here's a spooktacular event if you're at your witches end to figure out what to be for Halloween! Honolulu Co-Op and Kaka'ako Agora present the inaugural Halloween Swap — your chance to reduce, reuse and recycle costumes and other Halloween items. Bring up to 10 pre-loved, still awesome items to swap, and receive a swap card with the number of items for swap. $10 gets you in the door, but you'll need to get tickets here.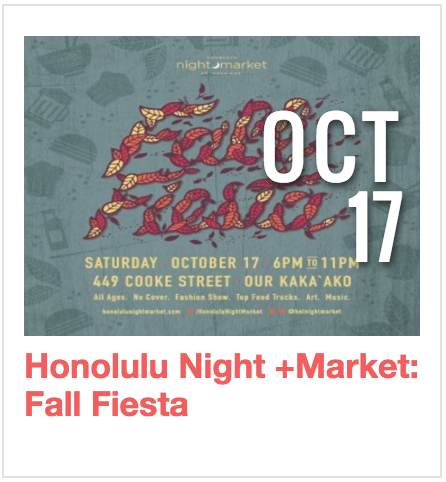 Honolulu Night + Market: Fall Fiesta
Saturday, Oct. 17
6 p.m.
Fall food, fun and fashion fill the streets of Our Kaka'ako this Saturday for Honolulu Night + Market Fall Fiesta! (OK, pau with the alliteration.) As with every Night Market, there'll be new popup food and retail vendors to check out and a fall fashion preview for the ladies at Salt Liko's runway show at 8 p.m.
Pancakes & Booze
Saturday, Oct. 17
8 p.m.
LA-based art show Pancakes & Booze comes to the Arts at Mark's Garage! Imagine pancake batter sizzling, beer froth flowing and bare flesh slathered in paint. Indie musicians and DJs break sound waves off the canvas-lined, graffiti-strewn walls, while revelers stuff their faces with endless amounts of free pancakes. It's an amazing feat to see, if you ask me!