Top 5 things to do this weekend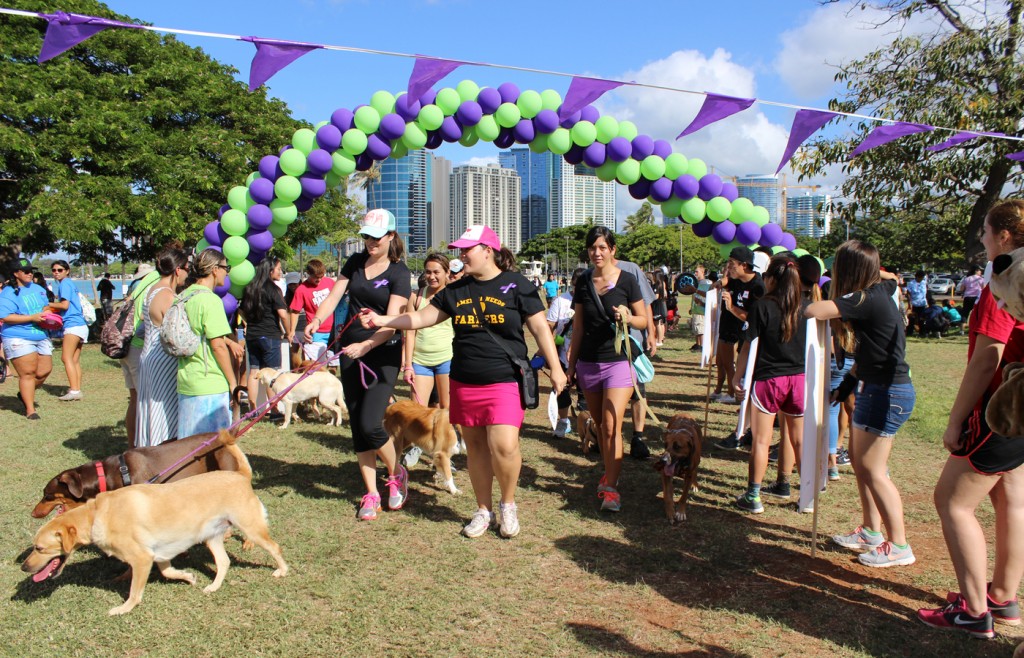 Public school is out so the weekend starts Wednesday with Totoro, a foodie fundraiser, taiko, a huge petwalk and Sunday funday!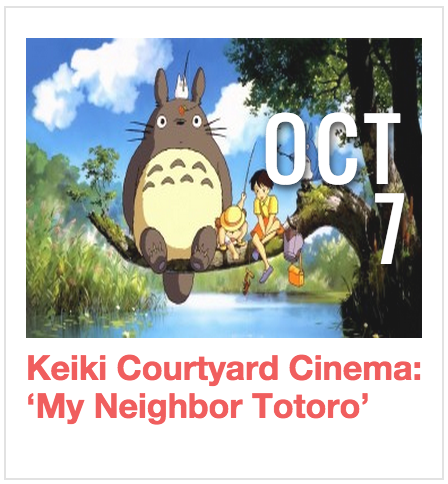 Keiki Courtyard Cinema: 'My Neighbor Totoro'
Wednesday, Oct. 7
6 p.m.
Treat the kiddies to a night out at Ward Village: Keiki Courtyard Cinema kicks off at 6 p.m. with a special screening of the Studio Ghibli cult classic "My Neighbor Totoro." Entry and seating are free, but you'll need a ticket. Courtyard Cinema also features food vendors, popcorn and for this screening, themed family activities by Hawaii Children's Discovery Center.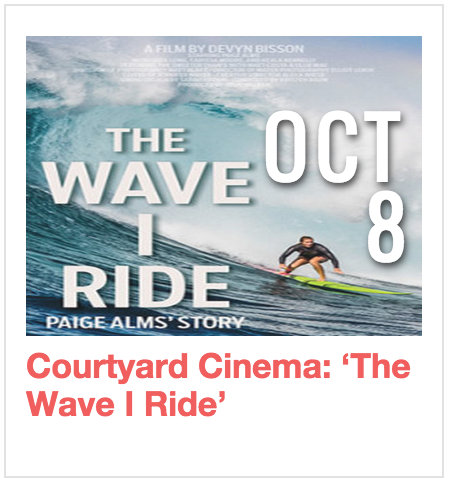 Courtyard Cinema: 'The Wave I Ride'
Thursday, Oct. 8
6 p.m.
For a second night in a row Ward Village treats us to a special film screening. Thursday's is a documentary about Maui's own big wave surfer Paige Alms. In 2014 Alms was nominated for the Billabong XXL Women's Performance Award. One of the few who has successfully paddled into the wave at Jaws, Alms will be present at the screening.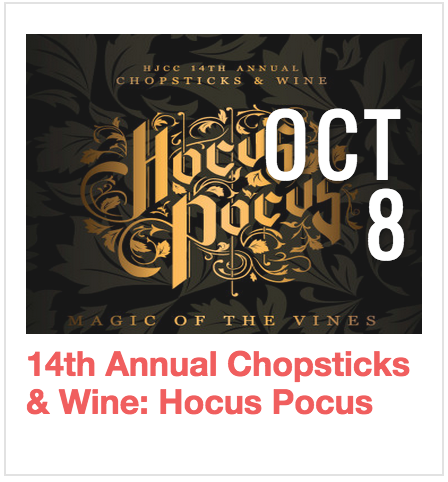 Chopsticks and Wine: Hocus Pocus
Thursday, Oct. 8
6:30 p.m. – 8:30 p.m.
The Honolulu Japanese Chamber of Commerce's perennially sold-out Chopsticks & Wine is this Thursday! Participating restaurants at the fund-raiser include Beachhouse at the Moana, Búho Cocina y Cantina, Hakone and Le Bistro, with Young's Market and Southern Wine & Spirits providing drinks. Get there early, as parking at the Hawaii Convention Center can back up.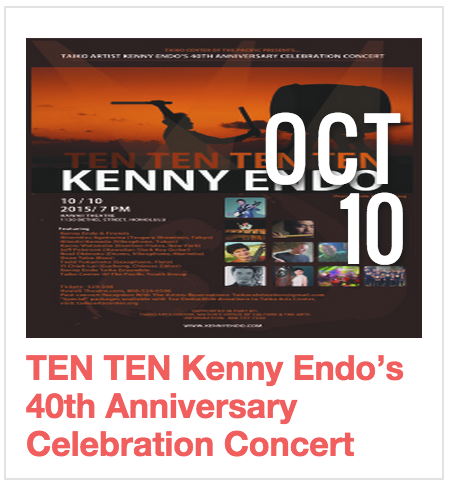 TEN TEN Kenny Endo's 40th Anniversary Celebration Concert
Saturday, Oct. 10
6 p.m.
Taiko master Kenny Endo celebrates 40 years of powerful drumming with a concert at Hawaii Theatre. At the vanguard of the taiko genre, Endo continues to pave new paths in this Japanese style of drumming. Featuring guest artists on taiko and other instruments, this concert is the kickoff for two tours across America starting this fall.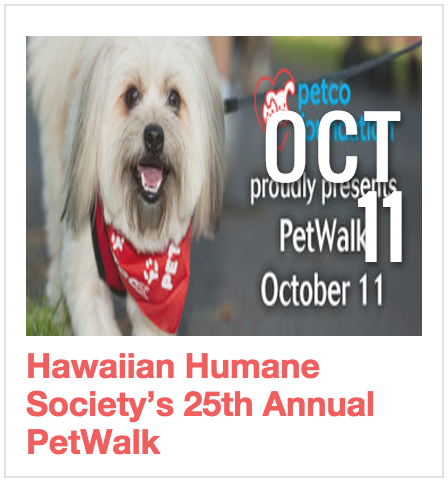 Hawaiian Humane Society's 25th Annual PetWalk
Sunday, Oct. 11
7 a.m. – 12:30 p.m.
It's time to put those paws and feet to the pavement and celebrate the Hawaiian Humane Society's 25th Annual PetWalk! Team Frolic will be out in full force to support HHS's work of saving lives and giving animals second chances. The overall goal this year is to raise $200,000. You can donate to Frolic's fund-raising page here.
OK, we lied. Bonus event makes this a Top 6.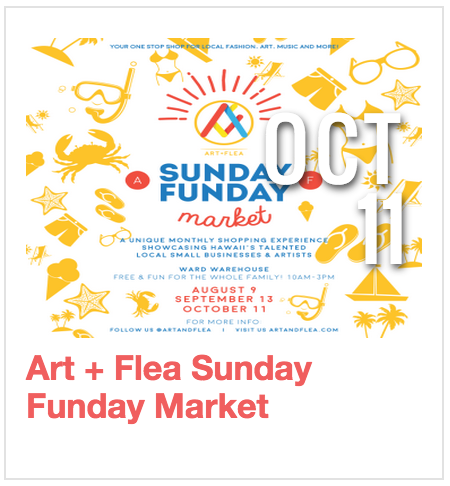 Art + Flea Sunday Funday Market
Sunday, Oct. 11
10 a.m.
Spend your Sunday with Art + Flea as they present Sunday Funday Market, a unique monthly shopping experience showcasing Hawaii's talented local small businesses and artists! Grab a bite to eat and sip on coffee as you browse artisan booths at Ward Village.