Top 5 things to do this weekend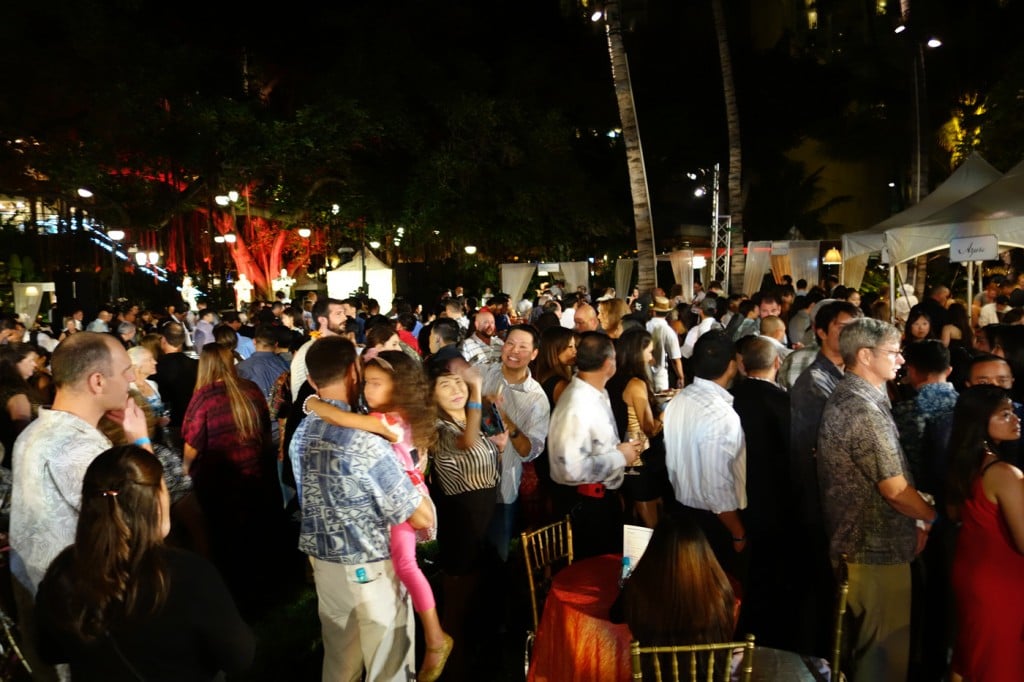 Traditions are the trend this weekend as some of Honolulu's biggest festivals get under way from Chinatown to Waikiki and points in between.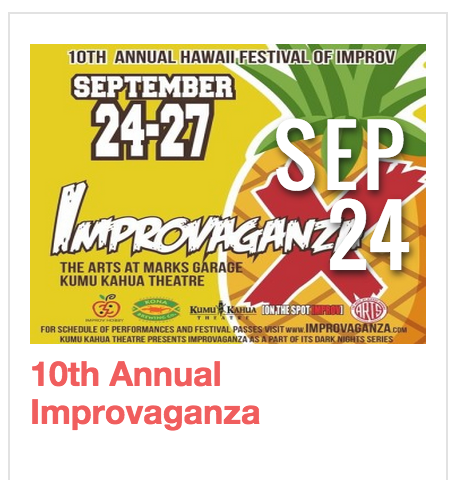 10th Annual Improvaganza
Thursday, Sept. 24 – Sunday, Sept. 27
Times vary
Improvaganza is a three day celebration of improv comedy and improvised theatre. Fifteen improv groups from all over the world will be in Honolulu to perform their signature shows. The festival kicks off with an opening ceremony at 7:30 p.m. and performances by ImprovHI, I am The Show, The Improv Bandits and Screwbuki.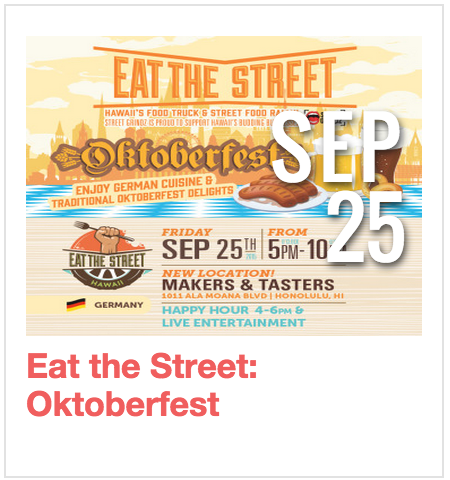 Eat the Street: Oktoberfest
Friday, Sept. 25
5-10 p.m.
Don your lederhosen and come ready to zelebrieren Oktoberfest with German-inspired eats from your favorite Streetgrindz trucks and vendors. Bring your ETS stein or purchase one there and enjoy happy hour prices on five Oktoberfest seasonal beers in the biergarten! The crowd favorite lederhosen wins drink and food vouchers for delicious German grindz.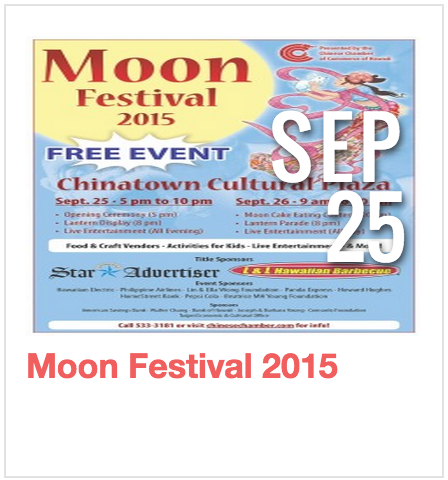 Moon Festival
Friday, Sept. 25 – Saturday, Sept. 26
Times vary
Celebrate a successful harvest season under fall's full moon at the Moon Festival this weekend! Have nothing to harvest? That's totally fine because midautumn festival is for everyone: You'll indulge in moon cakes, watch live performances and enter your keiki in the nightly lantern and costume contests. Check out our Moon Festival preview for more info.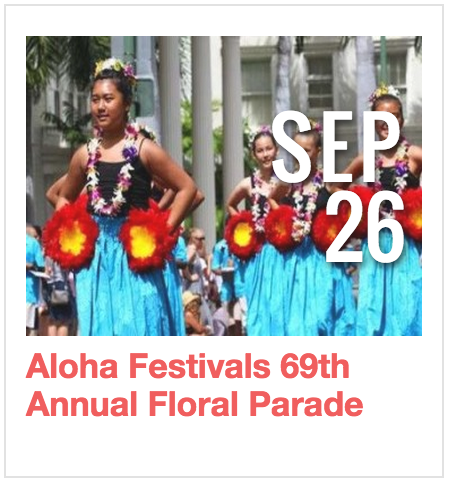 Aloha Festivals 69th Annual Floral Parade
Saturday, Sept. 26
9 a.m.
If you missed the Waikiki Hoolaulea block party last week, the Aloha Festivals continues this weekend with the 69th Annual Floral Parade from Ala Moana Beach Park to Kapiolani Park. Kalakaua Avenue comes alive with a colorful procession of female and male pau horseback riders, flower-covered floats, Hawaiian music, hula halau and local marching bands.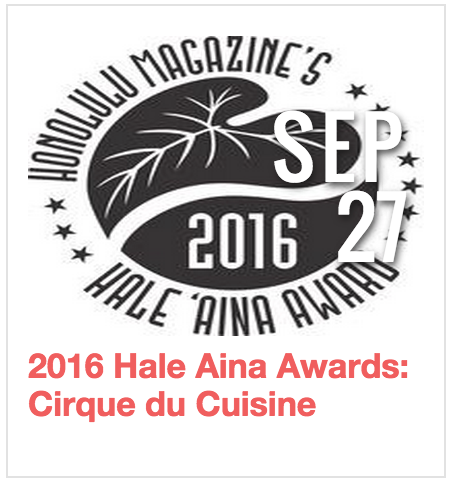 2016 Hale Aina Awards
Sunday, Sept. 27
7 p.m.
Ready for a fabulous night under the stars? Honolulu Magazine's Cirque du Cuisine features dishes from 13 award-winning restaurants. Indulge your taste buds while sipping on signature cocktails and enjoying live entertainment in a festive setting with friends and family at the Royal Hawaiian Hotel.