Top 5 things to do this weekend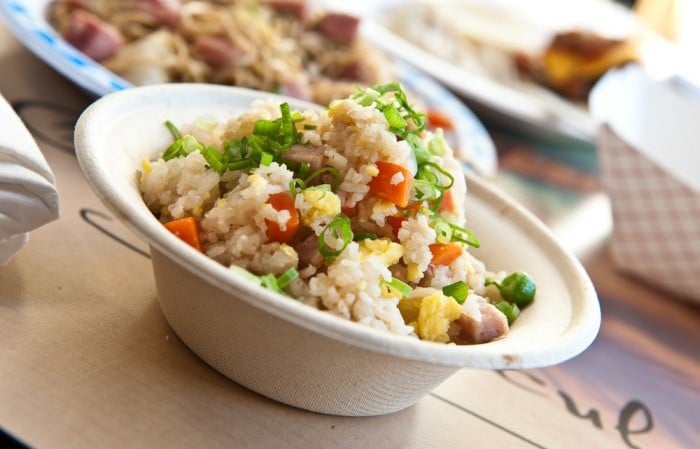 Labor Day weekend signals the end of summer, so we're going out with a bang by hitting up a couple of festivals, a dog show, art exhibit and a comedy show too!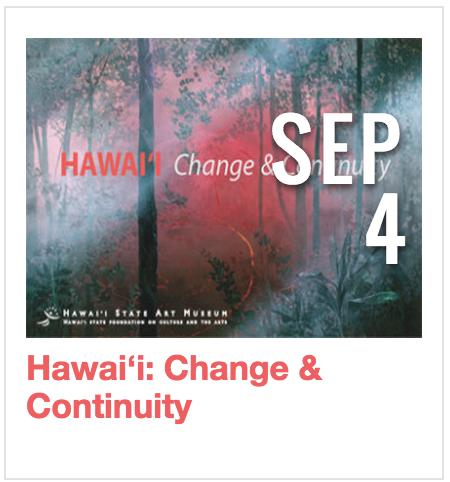 Hawai'i: Change and Continuity
Friday, Sept. 4
6 p.m.
Feeling artsy? In celebration of HiSAM's 50th anniversary, Hawai'i: Continuity and Change opens this First Friday. The exhibit explores artistic expressions that define the character of Hawai'i's changing civilization. There will be 130 selected artworks by John Wisnosky, Sally French, Solomon Enos, Kazu Kau'inana, Gordon Sasaki, Doug Britt, Kunane Wooton, David Kuraoka and more.
Enjoy a performance by slack key guitarist Ron Loo as you browse the art pieces.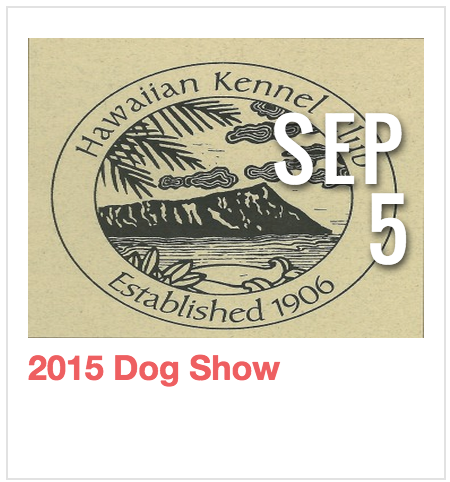 2015 Dog Show
Saturday, Sept. 5 and Sunday, Sept. 6
8 a.m.
Spend the weekend with pretty pampered pooches at the Hawaiian Kennel Club's 185th and 186th all breed dog show competitions. Root for your favorite breeds in multiple judging categories as you escape the humid heat for just $5! Doggie doors open to the public at 8 a.m. and the competition begins at 8:30 a.m.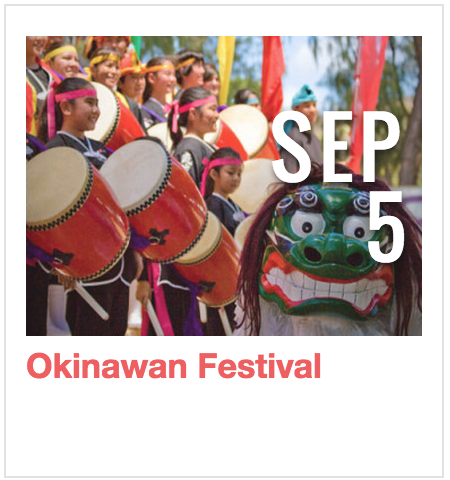 Okinawan Festival
Saturday, Sept. 5 and Sunday, Sept. 6
9 a.m.
The Okinawan Festival attracts over 50,000 attendees per year from all around the globe. Hit up Kapiolani Park and bandstand for one of the largest festivals celebrating Uchinanchu pride. Stop by Heiwa Dori for Okinawan goods like kokuto (Okinawan brown sugar), konbu (kelp), goya (bittermelon) tea and andagi mix. And don't forget to fill up on your favorite Okinawan foods like andagi, ashitibichi, goya champuru and nishime!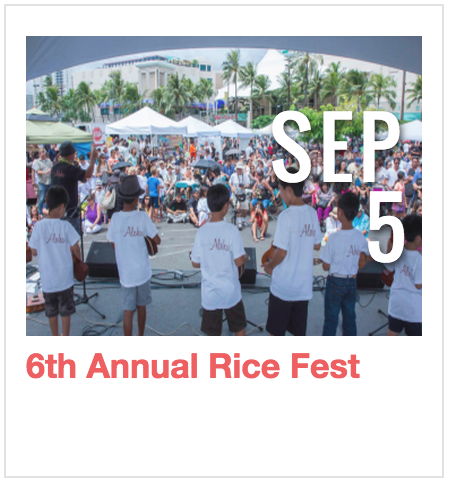 Rice Festival
Saturday, Sept. 5
10 a.m.
Got rice? The 6th annual Rice Fest at Ward Village celebrates this staple food of the islands. You'll experience Hawaii's culinary diversity via food demonstrations, entertainment and more. Expect food trucks and vendors selling their best rice dishes, live entertainment, a Riceipe cooking contest featuring local chefs and the ever-popular Spam musubi and all-new poke bowl eating contests.
Catch our very own Chuggy Bear Shindo in action as he judges the dishes cooked up by participating restaurants and chefs!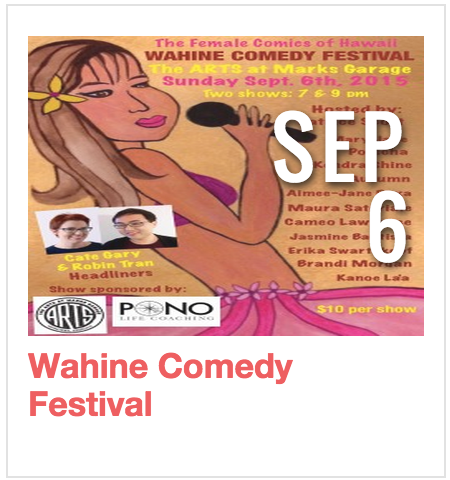 Wahine Comedy Festival
Sunday, Sept. 6
7 p.m. and 9 p.m.
Cate Gary and Robin Tran, two talented female comics from California, headline this festival in addition to 12 hilarious local female comics performing in two shows at the ARTS at Mark's Garage. Tickets for Hawaii's first all-female comedy show are just $10 per show. What a great way to roll into Labor Day … on the floor, laughing!