Top 5 things to do this weekend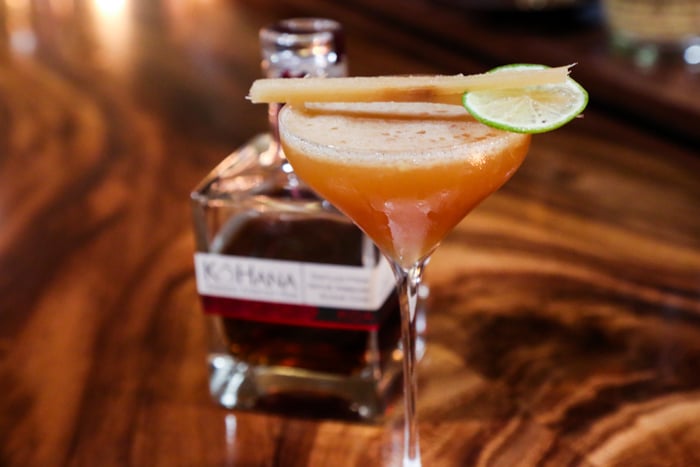 Hi guys! I'm back after a week off and man, I'm so ready for the weekend to begin. Wrap up your spring break with Jewish films, an artsy soiree, a molten chocolate food truck rally, haute cuisine for a good cause and scrumptious local chocolate paired with rum.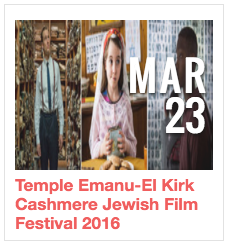 Temple Emanu-El Kirk Cashmere Jewish Film Festival 2016 (Hana Hou screenings)
Thursday, Mar. 24 – Wednesday, Mar. 30
Various times
Doris Duke Theatre at the Honolulu Museum of Art
900 S Beretania St.
Here's your second chance to catch a stellar selection of films that celebrate and examine the Jewish experience across the globe, from inner-city Paris to London's East End, 1970s Dublin, WWII Germany and America's Deep South. Doris Duke Theatre will have hana hou screenings of the committee's top picks: "Dough," "Once in a Lifetime," "Wunderkinder" and "Labyrinth of Lies."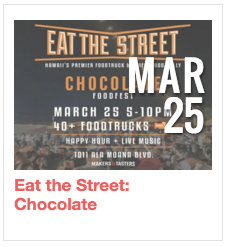 Eat the Street: Chocolate
Friday, Mar. 25
5 p.m.
Makers & Tasters, 1011 Ala Moana Blvd.
Recovering chocoholics may want to look away. J/k! This Friday, find everything dipped, dunked, sprinkled, filled, iced, coated, blended and oozing with chocolate at March's Eat the Street rally. Over 40 vendors are whipping up something special for this popular theme, annd as you've come to expect, there'll be live entertainment, happy hour specials and lots more happening at Makers & Tasters Kewalo.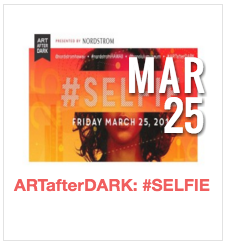 ARTafterDARK: #SELFIE
Friday, Mar. 25
6 p.m.
Honolulu Museum of Art, 900 S Beretania St.
But first, let me take a #selfie! See the "Identify Yourself" exhibition and discover how humans documented our lives then and now when Nordstrom Hawaii presents ARTafterDARK: #SELFIE. Visit the exhibition, participate in the art activity, go through different courtyards to visit the #SELFIE stations, and create take-home vision boards to document your future goals. Food by Street Grindz and EAT Honolulu and drinks by Free Spirits Mobile Bartenders.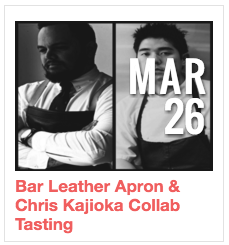 Bar Leather Apron & Chris Kajioka Collab Tasting
Saturday, Mar. 26
5 – 10 p.m.
Bar Leather Apron, 745 Fort Street Mall
Bar Leather Apron will host a collaboration tasting event featuring two of Hawaii's leading culinary and cocktail talents, Chris Kajioka of Chinatown's upcoming SENIA restaurant and Justin Park of Bar Leather Apron. Kajioka will be plating up 10 to 12 bites accompanied by four to six tasting portion cocktails by Park. All proceeds support the Hawaii Children's Cancer Foundation.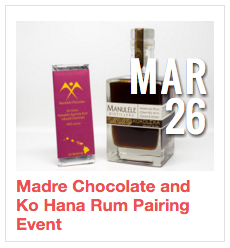 Madre Chocolate and Ko Hana Rum Pairing Event
Saturday, Mar. 26
7 – 8:30 p.m.
20 Kainehe St, Kailua
If you didn't get your fill of chocolate at Eat the Street, or you're just a discerning choco-lover, this one's for you. Two of Hawaii's premiere producers of high-end chocolate and rum team up for an exclusive pairing of Madre Chocolate, known for their bean-to-bar philosophy, and Manulele Distillers, makers of farm-to-bottle Ko Hana Rum. See how these two use local agriculture to create delicious products.