Top 5 things to do this weekend

A short workweek means the weekend's already here and we've got more than a few splendid ways to enjoy it: a talk with famed food writer Mark Bittman, local jams by Anuhea, live art at UH Manoa, a chocolate-making class and a tweed-tastic bike ride that ends with a tea party. Splendid indeed!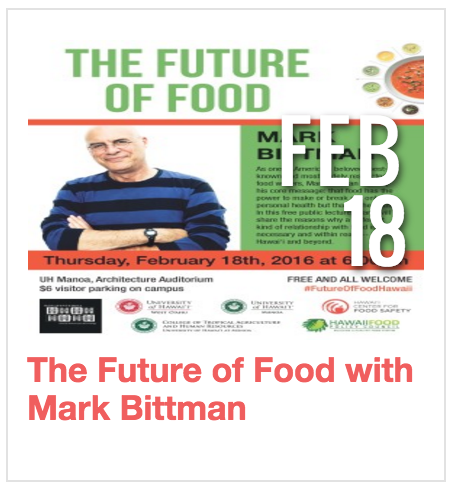 The Future of Food with Mark Bittman
Thursday, Feb. 18
6 p.m.
University of Hawaii – Manoa Architecture Auditorium, 2500 Campus Rd.
OMG. Mark Bittman! The beloved food author, host and former New York Times food writer is in town to talk about issues that plague food systems and what it'll take to build the food system we want. As inhabitants of the most isolated landmass, we're in the spotlight to become a model for producing the best food sustainability system there is. Bring your questions and thoughts.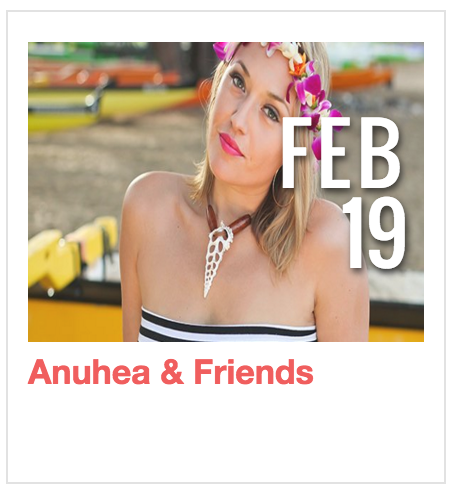 Anuhea & Friends
Friday, Feb. 19
7 p.m. (Doors open at 5 p.m.)
Blue Note Hawaii, 2335 Kalakaua Avenue (in Outrigger Waikiki Beach)
Hot off the heels of her sold-out North American tour, local girl Anuhea along with friends Paula Fuga and Kimie Miner take the stage at Blue Note Hawaii. A major presence on the islands with multiple hit songs played on heavy rotation, along with favorable critical comparisons to fellow islanders Jack Johnson and Bruno Mars, Anuhea makes her debut at Waikiki's newest club.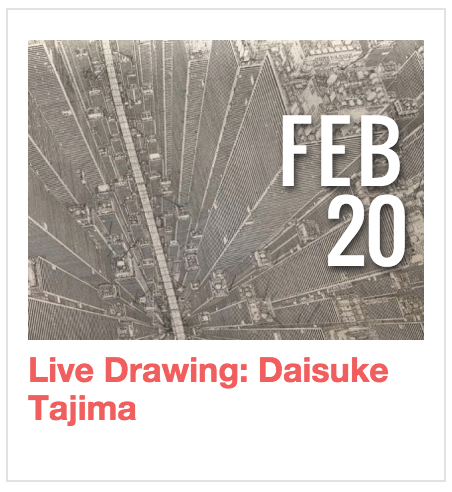 Live Drawing: Daisuke Tajima
Saturday, Feb. 20
10:30 a.m.
University of Hawaii – Manoa Creative Commons Gallery, 2535 McCarthy Mall
You thought Pow Wow art was over, huh? Japanese artist Daisuke Tajima, 2015 grand-prize winner of the highly competitive Tokyo Midtown Award, will be live-drawing over five days. Come in and experience this living piece as it progresses. Known for his captivating, large-scale bird's-eye-view landscapes, Tajima enthralls with the details of his drawings.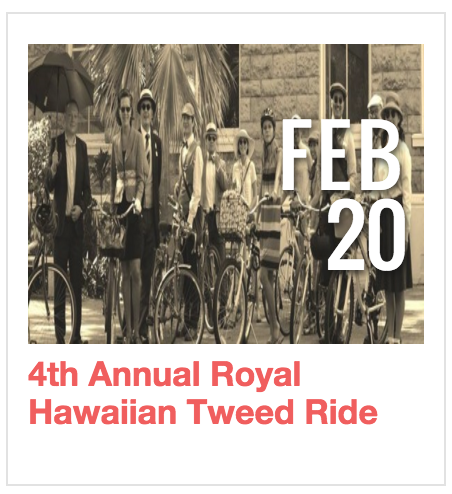 4th Annual Royal Hawaiian Tweed Ride
Saturday, Feb. 20
1 p.m.
Start at Louise Dillingham Memorial Fountain
2947 Kalakaua Avenue
It sounds like a whole bunch of win and all tea, no shade. Don your best tweed for the occasion as you pedal from Kapiolani Park to Ala Wai Park on your trusty bicycle steed. Awards will be handed out for such categories as the Dashingest Dame, awarded to a well-dressed lady, and Smashingest Tea Cup, awarded to a participant for their tea cup. It's that kind of party and you totally want to go!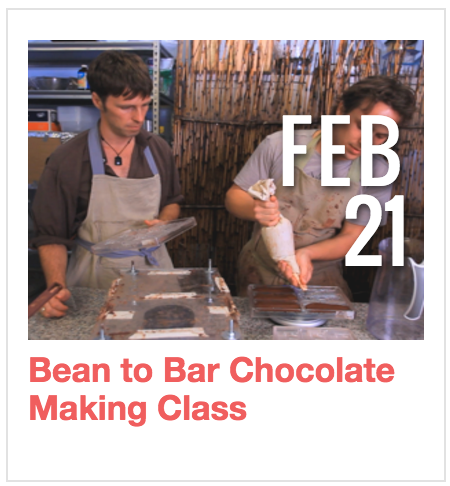 Bean to Bar Chocolate Making Class
Sunday, Feb. 21
1 p.m.
Madre Chocolate Chinatown, 8 N. Pauahi Street
Let the Madre guide you on a hands-on journey as you learn a little about the history of chocolate, taste some local samples and find out how it's made. You'll want to go because chocolate, duh, but also to learn how to look at ingredients, sort out the best and create combos that make the best bars. In the end, take some recipes and a bar of handmade chocolate home with you. Sounds like a plan, right?