Top 5 things to do this weekend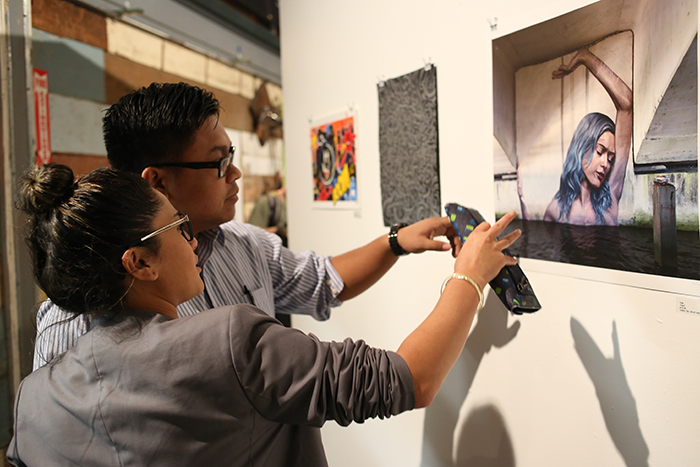 This weekend some of us are looking forward to Valentine's Day while others (myself included) are just happy for the extra time off on Presidents' Day. Load up your playtime with Pow! Wow! street art, a huge ukulele fest and saving Otto Cake!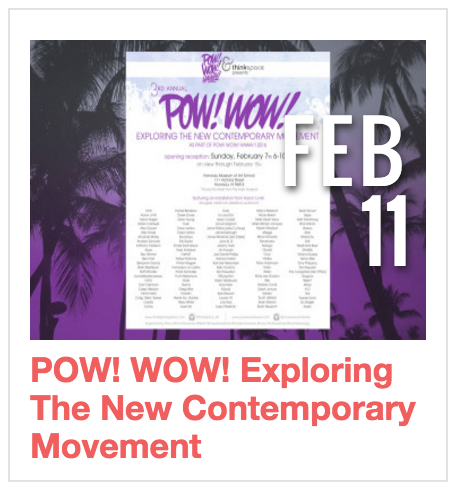 POW! WOW! Exploring The New Contemporary Movement
Thursday, Feb. 11 – Monday, Feb. 15
11 a.m. – 10 p.m. daily
Honolulu Museum of Art School, 1111 Victoria St.
The work of over 120 Pow Wow artists from around the world and Hawaii, including Woes, Apex, Frank Gonzales, Kamea Hadar and more, is now on display for your viewing pleasure at the Honolulu Museum of Art School. Take your time through this free exhibit and step into the minds of great contemporary street artists, many of whose work you've seen on buildings around Honolulu.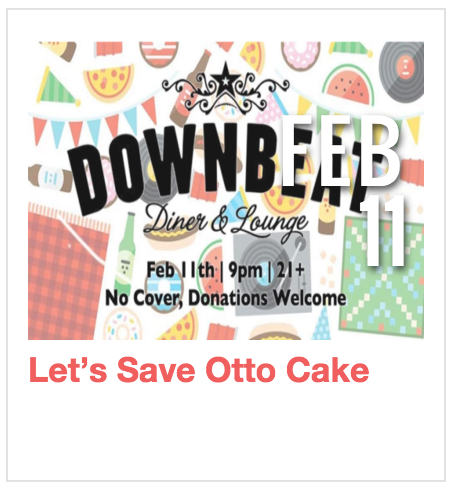 Let's Save Otto Cake
Thursday, Feb. 11
9 p.m.
Downbeat Diner, 42 N. Hotel Street
If you haven't heard, Otto Cake is in danger of closing, but we have a chance to help save it! A mishap back in November at Otto's downtown location forced him to close just before the busiest time of the year, setting him back dangerously. A benefit concert and Kickstarter have been set up to help him stay in business and keep feeding us those wonderful signature cheesecakes.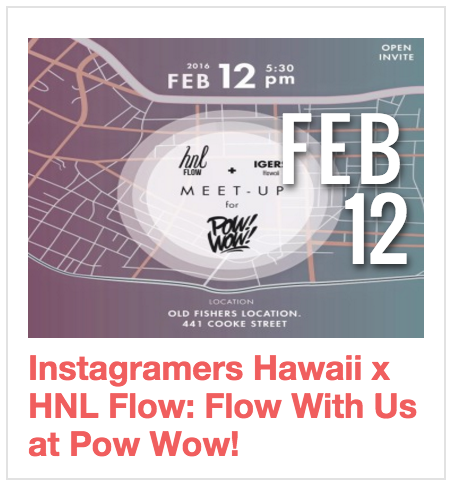 Instagrammers Hawaii x HNL Flow: Flow With Us at Pow! Wow!
Friday, Feb. 12
5:30 p.m.
Our Kakaako, 441 Cooke St.
Pow! Wow! isn't just for world-renowned street artists, you know. Take part in HNL Flow's and Instagrammers Hawaii's meetup in Kaka'ako for a photo walk inspired by the creative happenings in this neighborhood. Afterward, you'll regroup and bond over delicious food at Makers + Tasters or a nearby restaurant. Sounds like a great way to spend pau hana Friday!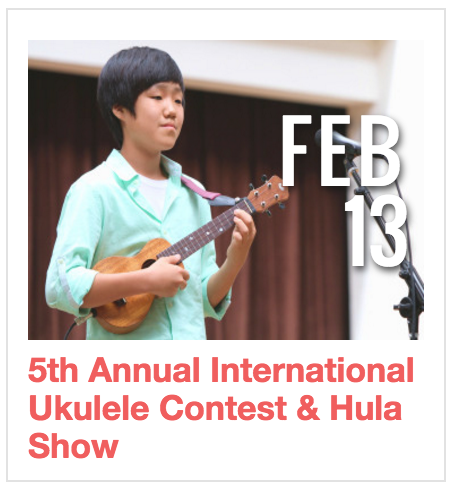 5th Annual International Ukulele Contest & Hula Show
Saturday, Feb. 13
9 a.m.
Royal Hawaiian Center, 2200 Kalakaua Ave.
The largest ukulele festival in the world hits our shores once again, this time at the Royal Hawaiian Center in the heart of Waikiki. Amateurs and professionals of all ages are encouraged to join in the fun and strum to your heart's desire. Follow up your love for the uke at the Ukulele Picnic on Sunday, Feb. 14 in Kaka'ako.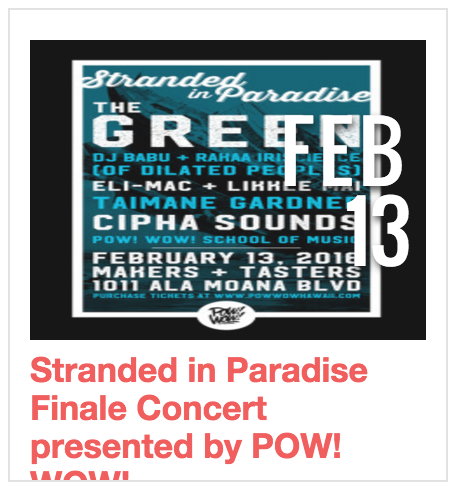 Stranded in Paradise Finale Concert presented by POW! WOW!
Saturday, Feb. 13
4 p.m. – 9 p.m.
Makers + Tasters, 1011 Ala Moana Blvd.
Makers + Tasters transforms into a huge venue for the Pow! Wow! grand finale, a live-music concert with The Green and DJ Babu and Rakaa Iriscience of Dilated Peoples. Stranded in Paradise will also feature Secret Walls street art battles, b-boy competitions, delicious eats from food trucks, several retail booths and more.