Top 5 things to do this weekend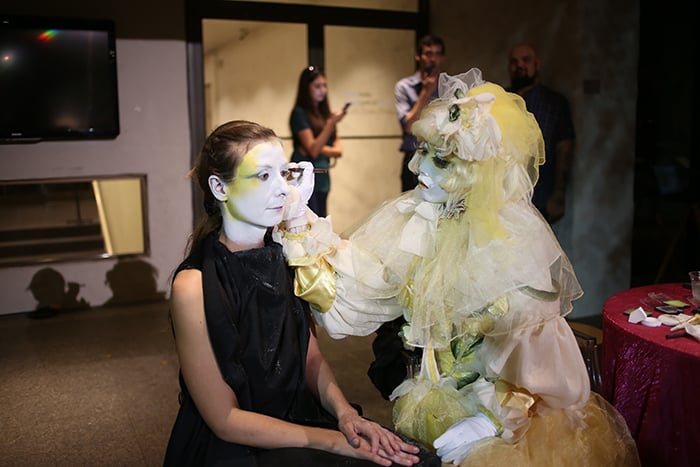 NFL superstars aside, it's still a huge weekend. Check out the crazy full list of things to do from Art & Flea to Eat the Street, a Harajuku fashion soiree and a huge Pro Bowl tailgating party!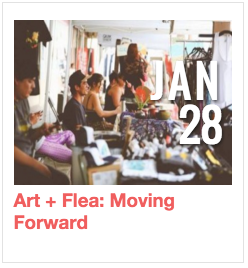 Art + Flea: Moving Forward
Thursday, Jan. 28
5 p.m.
Ward Village, behind Marukai Market
Expect more than 60 artists, vintage collectors, DIYers, handmade aficionados and fashion designers to show their goods at Ward Village this Thursday for the first Art & Flea of 2016. Munch on eats from Bao Boys, Wild Candy Bacon, Beyond Burgers and more.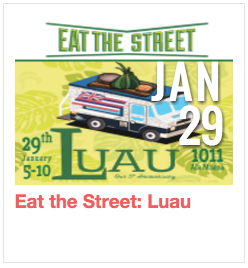 Eat the Street: Luau
Friday, Jan. 29
5 p.m.
Makers & Tasters Kewalo, 1011 Ala Moana Blvd.
This Friday, hele mai to Kakaako! It's the first Eat the Street of 2016, a pau hana fest featuring hearty local eats from about three dozen food trucks and street food stalls, including liquid treats like honey-fruit slushies from newcomer Wicked Hi Slush. As with any luau, come hungry and leave happy.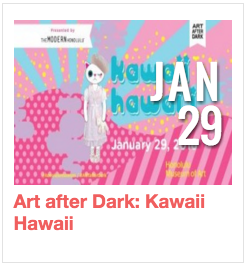 Art After Dark: Kawaii Hawaii
Friday, Jan. 29
6 p.m.
Honolulu Museum of Art, 900 S. Beretania St.
It's like you've stepped off the bullet train onto the crazy-cute streets of Harajuku! Get your makeup done, watch a kawaii fashion show and chill out to the house beats and Jpop mixes at Art after Dark: Hawaii Kawaii. Visit the "Harajuku: Tokyo Street Fashion" exhibition and meet Misako Aoki, current president of the Japan Lolita Association.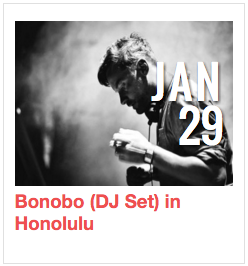 Bonobo DJ Set in Honolulu
Friday, Jan. 29
9 p.m.
NextDoor, 43 N. Hotel St.
Simon Green, a.k.a. Bonobo, is an artist very much at the peak of his powers. If you missed him last time at thirtyninehotel back in 2012, hit up NextDoor in Chinatown on Friday night for a limited DJ set with the electronic musician and locals DJ Timo and DJ Ramyt.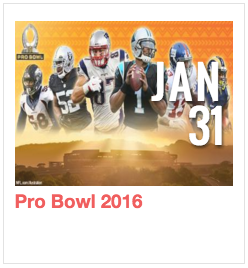 Pro Bowl 2016
Sunday, Jan. 31
10:30 a.m.
Aloha Stadium, 99-500 Salt Lake Blvd.
It's Team Rice against Team Irvin squaring off in the game that brings you closer to the players through fun insider access. The Pro Bowl is back in Honolulu this year with a new lineup of all-stars, special events, performances and all-around game day excitement.