Top 5 things to do this Labor Day weekend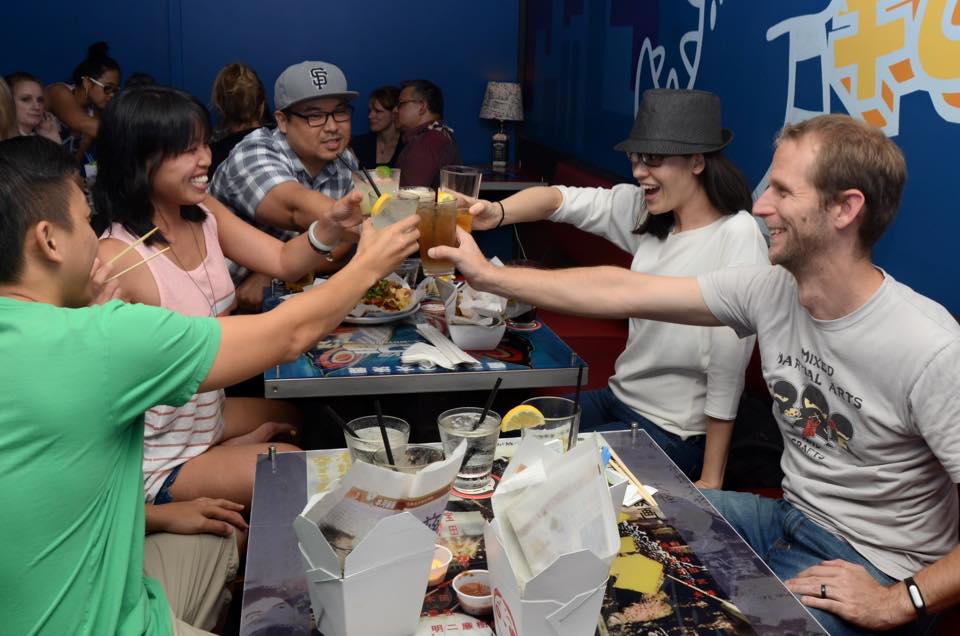 For many, Labor Day weekend signifies the official end of summer. Don't let those looming storms deter you from having a good time as we say farewell to our favorite season with luxe chocolates, two film festivals, a benefit brunch for the Humane Society and Wang Chung's birthday celebration.
Awesome Eats: Choco Le'a
Friday, Sep 2
10 a.m.
Corner of King and Bishop Streets
Tucked away in Manoa Valley, Choco Lea pumps out truffles filled with Japanese whiskies, chocolate-covered Oreos and other delectables. For three hours this Friday, Frolic and Choco Lea partner to bring luxe chocolates to the downtown lunch crowd. Stop by for an exclusive half-pound box of signature summer favorites for $15 or your choice of two "blue bags" for $10. Tip: Pre-order to guarantee your chocolates.
Ohina Short Film Showcase
Friday, Sep 2
6 p.m.
Hawaii Theatre
Created to support Hawaii's independent filmmakers, Ohina Short Film Showcase gives them a chance to exhibit their films to the local community. This showcase pays tribute to films that were made in Hawaii, tell a story about Hawaii or were made by residents of Hawaii. Each selection was screened by an all-volunteer, independent board of industry-related professionals.
Korean Cinema 2016
Opens Saturday, Sep 3
6 p.m.
Doris Duke Theatre
See the best new Korean cinema: from a period film about a renowned poet to a zombie apocalypse thriller, the lineup is filled with box-office hits you shouldn't miss including "Train to Busan," a train ride that becomes a fight for survival zombie thriller/socioeconomic statement; "Like for Likes," a K-rom-com; and adventure flick "The Himalayas."
Wags and Waffles
Rescheduled for Sunday, Sep 11
10 a.m.
Salt at Our Kakaako
Bring the pups to the Wags & Waffles benefit brunch for the Hawaiian Humane Society this Sunday! There'll be an excellent lineup of food including Tucker & Bevvy, the nook neighborhood bistro, Lagunitas Brewing Co and more for us humans and Hawaii Doggie Bakery goodies for the pooches. Plus giveaways, a photo booth and entertainment provided by Mango Season, all on the third floor near Williams-Sonoma.
Wang Chung's 7th Anniversary
Monday, Sep 5
12 p.m.
Wang Chung's Karaoke Bar
Seven is an auspicious number, or so Confucius said. Our favorite karaoke bar is celebrating its seventh anniversary with new drink and food specials starting at 12 p.m. The first 140 customers to purchase something, take a picture with a staffer and do a Wang Chung's social media blast will get a complimentary limited edition Wang Chung's T-shirt. For Happy Times, make it Wang time!