Top 5 things to do Memorial Day weekend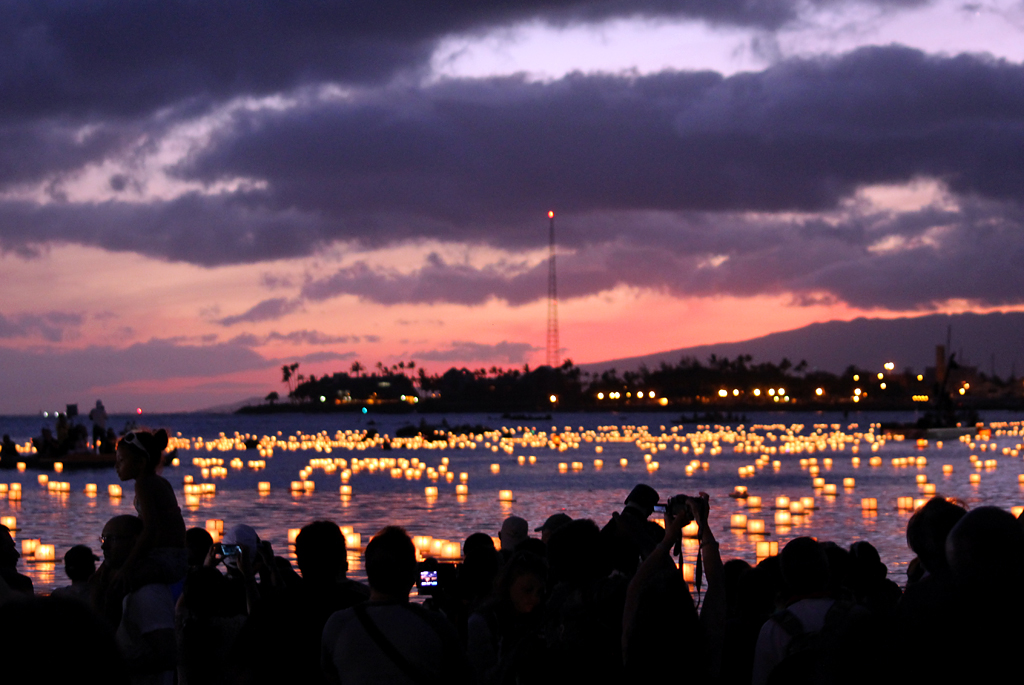 Memorial Day is the official start to summer fun in the sun! This long weekend you're in for a bangin' time at Art + Flea, an oceanside hukilau, fun and games at the fair, garlicky street eats and the quintessential lantern floating festival.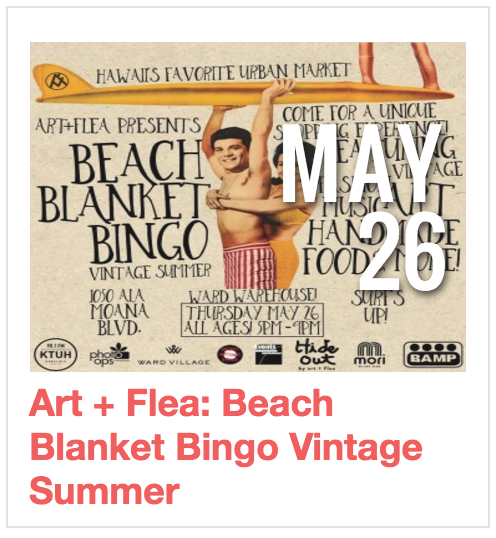 Art + Flea: Beach Blanket Bingo Vintage Summer
Thursday, May 26
5 p.m.
Ward Warehouse
The surf's lookin' up at Art + Flea's monthly urban market! Eat, shop and party with 60-plus vendors, food trucks and crafters celebrating vintage summer vibes. Check out the latest in beach-ready fashion and accessories from Communique, Loads of Cuties, Blonde Shark, Hokunani Swim and more with eats from Bao Boys, Big Texan BBQ and plenty others.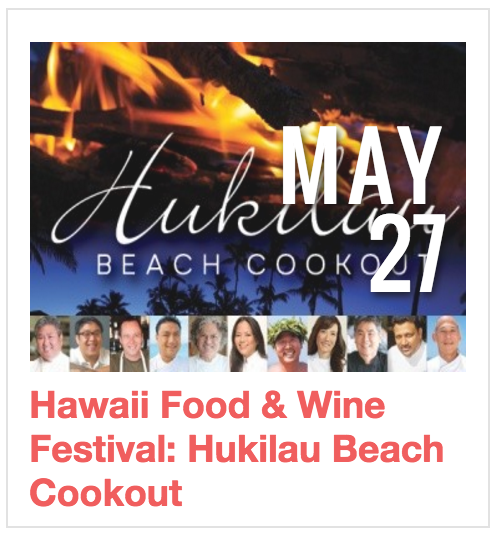 Hawaii Food & Wine Festival: Hukilau Beach Festival
Friday, May 27
5 p.m.
The Kahala Resort & Spa
Eleven of Hawaii's best chefs including Roy Yamaguchi, Michelle Karr-Ueoka, Mark Noguchi and Andrew Le are serving up dishes fireside on Kahala Beach under the stars. An oceanside culinary event that's not to be missed, the Hukilau Beach Festival marks the last day of the Culinary Journey series and the spring kickoff for the Hawaii Food and Wine Festival.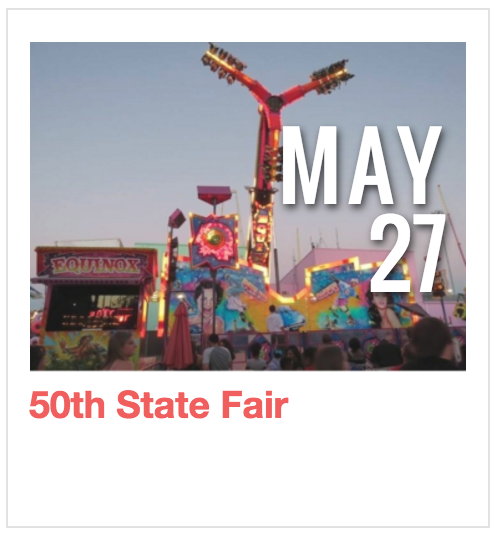 50th State Fair
Friday, May 27 – Sunday, June 26
Various times
Aloha Stadium
Ahh! I can hear the screams of excitement and smell the deep-fried everything. Memorial Day weekend means the 50th State Fair is rip-roaring and ready to entertain with rides to try, animals to pet, games to play and foods to eat our way into a nostalgic coma. Long gone are easily lost paper scrip, in favor of a new Fun Pass card system that allows fairgoers to swipe their way through the rides, games and other activities.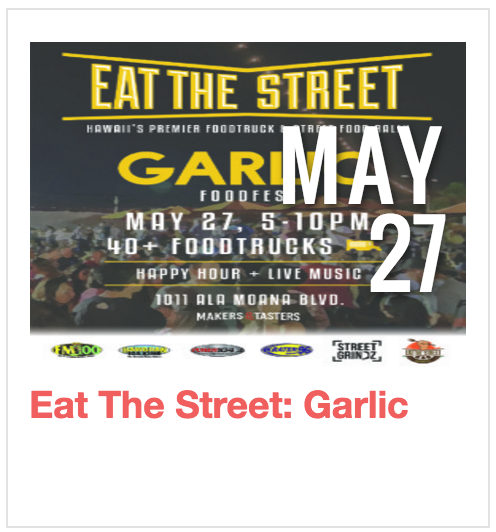 Eat the Street: Garlic
Friday, May 27
5 – 10 p.m.
Makers & Tasters Kewalo
Get those breath mints out – Eat the Street's stinkiest (yet arguably most delicious) annual theme is back this Friday. Vampires beware, garlic lovers will converge on Makers & Tasters Kewalo for a tasty good time eating and drinking with 40-plus local food stands and trucks showing off their culinary prowess with the smelly bulb.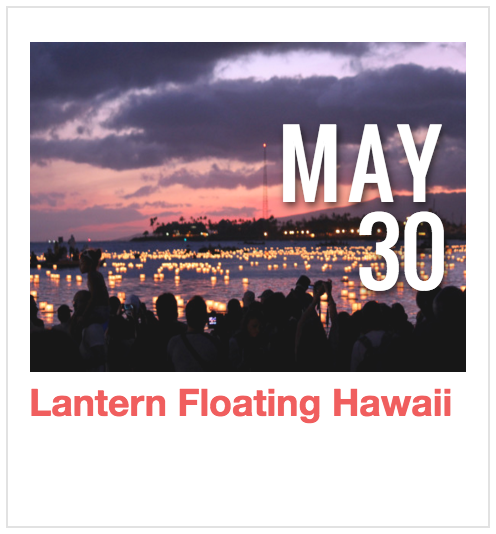 Lantern Floating Hawaii
Monday, May 30
10 a.m.
Ala Moana Beach Park
Lantern Floating Hawaii brings together over 40,000 people on the beach, joined by thousands around the world via live streaming and telecast for an evening honoring loved ones and generating collective hope toward the future. Park at the convention center for free (7 a.m. – 12 a.m.) and get your lantern materials starting at 10. The moving ceremony begins at sunset.